Premium Physician Profiles
William SC Payne, MD
Advanced Pediatric Associates
Pediatrics

MD:
Saint Louis Univ, School of Med, 2008
Resid:
Rainbow Babies & Children's Hosp, Cleveland
Board Certified:
American Board of Pediatrics, Fellow of the American Academy of Pediatrics, pediatric advanced life support certified
Meet the Doctor:
Ask Dr. Payne | IS IT A SINUS INFECTION OR JUST A COLD?
Parents often ask how they can distinguish a common cold (viral upper-respiratory infection) from a sinus infection (acute bacterial sinusitis). According to the American Academy of Pediatrics, sinus infections should be considered in children with nasal congestion and/or cough when there are: 1) persistent symptoms for at least 10 days that are not improving; 2) worsening symptoms that were initially improving; and 3) severe onset of symptoms that include at least three days of high fever.
Contrary to popular belief, the color of nasal discharge does not help differentiate between the common cold and a sinus infection.
Sinus infections are treated with antibiotic medications. Antibiotics should not be prescribed for a common cold because they are ineffective in treating viruses, they can cause side effects such as diarrhea and allergic reaction, and their overuse is leading to antibiotic resistance.
Neither colds nor sinus infections are anything to "sneeze" at! With a focused history and physical examination, your pediatrician will be able to recommend the best treatment plan for your child.

5657 S. Himalaya St, Suite 100, Centennial, CO 80015
Colleen Hupp, DO
Colorado Cardiovascular Surgical Associates
Vascular Surgery

MD:
DO: Kansas City Univ of Medicine, 2005
Resid:
Univ of Kansas School of Med, 2010
Fellow:
Univ of Missouri, Columbia, 2012
Board Certified:
Board Certified Vascular Surgery
Meet the Doctor:
Dr. Colleen Hupp, a vascular surgeon at Sky Ridge, shares how its hybrid operating room benefits patients.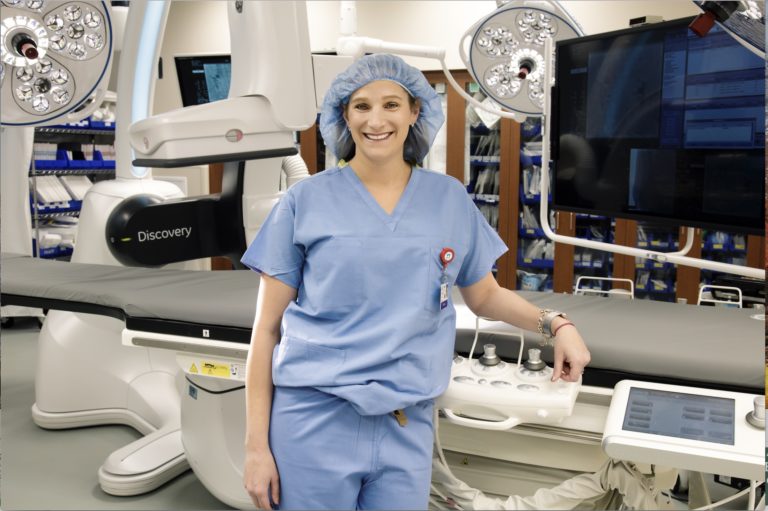 What is a hybrid OR?
Dr. Hupp: A hybrid operating room combines the sterile environment of a traditional operating room with advanced, fixed X-ray imaging systems. In a hybrid OR, surgeons can perform complex open surgeries as well as minimally invasive endovascular procedures, using real-time imaging for guidance.
What type of procedures take place in a hybrid OR?
Dr. Hupp: We're currently performing endovascular procedures using catheters to open blocked blood vessels. We also can quickly treat abdominal aortic aneurysms, a life-threatening condition. If you're at a medical center that doesn't have a hybrid OR, open surgery is the only option to repair the artery aneurysm, or bulge, before it ruptures. In a hybrid OR, we can repair the aneurysm by placing a stent during a minimally invasive endovascular procedure. The success rate for endovascular repair is much higher than open abdominal aneurysm repair. Having a hybrid OR available is truly a game changer for these critically ill patients.
In the future, the cardiovascular team at Sky Ridge is expected to use the hybrid OR for heart procedures, such as heart valve repair or replacement and stent grafting.
What are the benefits of a hybrid OR?
Dr. Hupp: Patient benefits are tremendous. One vascular condition we treat is peripheral vascular disease (PVD). This condition occurs when vessels narrow that carry blood to the legs, arms, stomach or kidneys. Before the opening of the hybrid OR, I would conduct an angiogram, an X-ray that uses special dye to reveal blockages, in a catheterization lab or interventional radiology suite. If possible, I would perform a minimally invasive endovascular catheterization procedure to open the blocked vessel. But if a problem developed, we would need to quickly move the patient to an operating room for an open procedure. Conversely, if the angiogram showed that the blockage was too severe for catheterization, the patient would have to return another day for open surgery.
In a hybrid OR, we can perform multiple procedures in one setting during one hospital stay. Patients don't have to stage their treatments over days or weeks. Fewer surgeries mean less cost, more convenience and decreased risk of complications. This also may help with recovery.
How many procedures have taken place in the hybrid OR?
Dr. Hupp: Since the opening of the hybrid OR in September 2017, our surgical teams have treated more than 80 vascular cases. All vascular procedures at Sky Ridge now take place in the hybrid OR. This technologically advanced room has everything we need to provide patients with the highest-level care.


10103 RidgeGate Pkwy, Ste 207, Lone Tree
Paul van der Sloot, MD
The Head and Neck Cancer Care Center at Sarah Cannon Cancer Institute at Swedish Medical Center
Cancer Care
Cancer Care Head and Neck

Hospital Affiliations:
Swedish Medical Center, HealthONE
Board Certified:
American Academy of Otolaryngology, American Head and Neck Society
Meet the Doctor: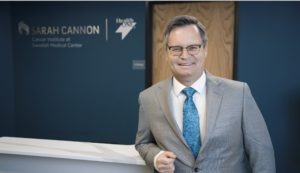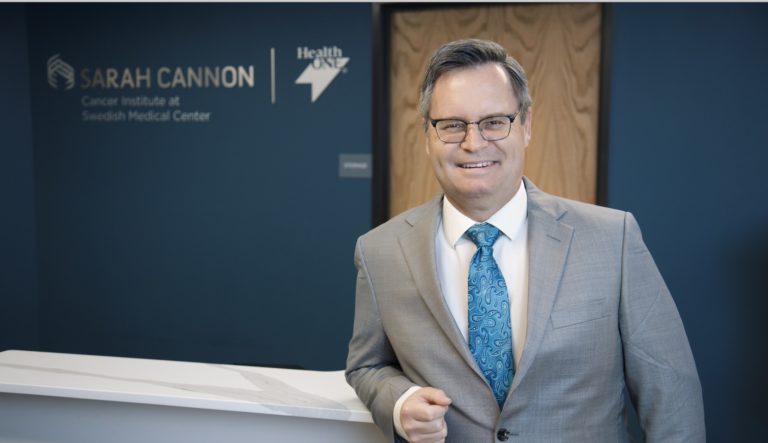 Otolaryngologist and head and neck surgeon Dr. Paul van der Sloot joined the Head and Neck Cancer Care Center at Sarah Cannon Cancer Institute at Swedish Medical Center in August, 2019. He treats head and neck tumors and specializes in transoral robotic surgery and microvascular reconstructive procedures.
What type of head and neck procedures do you perform?
Surgeries range from biopsies to tumor removals to reconstructive surgery. I'm thankful that my training allows me to remove life-threatening cancerous tumors while also restoring a patient's quality of life through restorative surgery. For example, I can treat an oral cavity cancer that involves the removal of soft tissue, jawbone and all or part of the tongue. As a reconstructive surgeon, I can take soft tissue, including skin and muscle, as well as bone from other parts of the body to rebuild lost tissue. In this way, I'm able to restore function and appearance.
How do you use robotic technology to perform surgeries?
Certain types of tumors, such as oropharyngeal cancer, are difficult to access because they form in the base of the tongue or tonsil area. In the past, surgeons often had to break the jaw to gain access and remove these tumors. With robotic technology, I can use a remote console to manipulate a small binocular camera and tiny surgical instruments attached to robotic arms into the mouth. This technology enables me to safely remove a tumor from a very confined space with minimal trauma to the patient. Patients have a much easier recovery. My partner, Dr. Andrew Nemechek, uses a microscope and laser technology to remove tumors. These complementary techniques allow us to treat a wide range of patients.
What is oropharyngeal cancer?
This cancer develops in the back of the throat or oropharynx, which includes the base of the tongue and tonsils. The Centers for Disease Control and Prevention (CDC) estimates that the human papillomavirus (HPV) causes 70% of these cancers. There are more than 200 types of HPV, making it the most common sexually transmitted infection in America. Most people exposed to HPV don't know they are infected and never have any problems. However, certain HPV types can cause cancer decades after exposure. We now have a vaccine that can protect against HPV and therefore prevent this cancer. The CDC recommends this vaccine for children before they become sexually active, but even sexually active adults can benefit. I recommend talking to your doctor about it.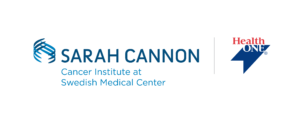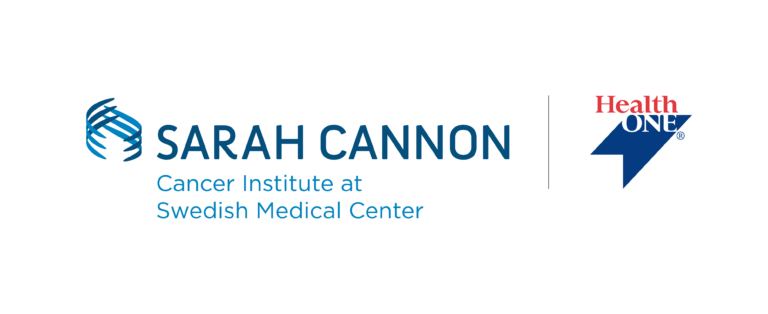 701 East Hampden Ave, Ste 225, Englewood
Craig Lehrman, MD
Hand and Reconstructive Center of Medical Center of Aurora
Plastic Surgery
Plastic Surgery Hand
Plastic Surgery Microvascular surgery

Hospital Affiliations:
The Medical Center of Aurora, HealthONE
Intern:
Univ of Texas Southwestern Med Center
Resid:
Univ of Texas Southwestern Med Center
Board Certified:
Board certified, Surgery of the Hand
Meet the Doctor: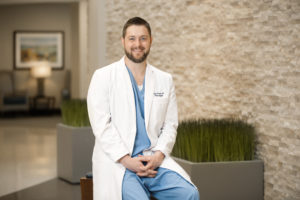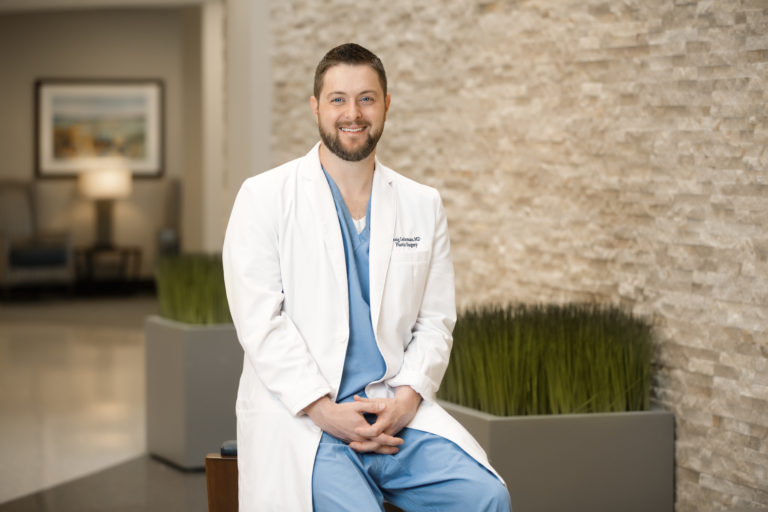 What attracted you to the field of plastic surgery?
Dr. Lehrman: The term plastic surgery comes from the Greek word "plastikós," meaning to restore and make whole. I was immediately drawn to the idea of being able to help in a way that positively impacts someone's life. Cancer and trauma are very destructive. Having the ability to help restore "normal" appearance and function is amazing. At The Hand and Reconstructive Center of Colorado, we also provide care for people recovering from traumatic injuries including burns. In addition, I perform cosmetic procedures like face-lifts and body contouring to help restore a person's self-confidence and form. The variety of surgeries I offer for people of all ages and stages of their lives make no two days quite alike.
What types of hand surgeries do you perform?
Dr. Lehrman: The most common conditions we see are carpal tunnel syndrome and trigger finger. With society's increased use of smartphones and computers, I expect demand for this procedure to remain high. As a result of Coloradoan's active lifestyles, we see a variety of injuries—from skier's thumb to wrist fractures to sprains and strains. Depending on the problem, we may use nonsurgical or surgical treatments. My background training at the Mayo Clinic enables me to perform more complex surgeries to treat conditions like hand and wrist arthritis, as well as injuries that have failed to heal with standard treatments.
How do your microvascular surgical procedures work?
Dr. Lehrman: Microvascular surgery uses powerful microscopes and precision instruments to repair very tiny blood vessels and nerves. This surgical approach allows me to move tissue from one part of the body to heal another part of the body. With this surgery, I can reconnect blood vessels to restore blood flow and reattach severed fingers and hands. Microvascular surgery is most commonly used for reconstruction after cancer or traumatic injuries. It is a complex operation that requires the hands and skills of two surgeons.
1421 South Potomac St, Suite 230, Aurora
Eric Liu, MD
Rocky Mountain Cancer Cancers
Cancer Care
Cancer Care Neuroendocrine (NET)

Hospital Affiliations:
HealthONE, Presbyterian St. Lukes, Denver
Resid:
General Surgery, New York Presbyterian Hosp
Fellow:
Research, Columbia Univ, NY; National Institute of Diabetes, Digestive and Kidney Diseases, Bethesda; Neuroendocrine Oncology, Uppsala Univ, Sweden
Board Certified:
Neuroendocrine Tumors and General Surgery, Fellow of the American College of Surgeons
Meet the Doctor: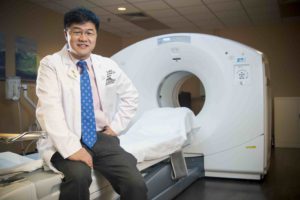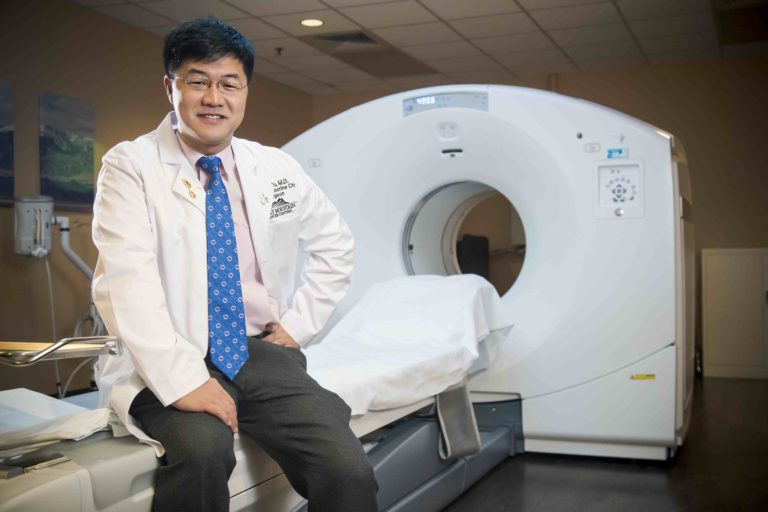 What is the Neuroendocrine Tumor Institute?
Dr. Liu: People with NETs can seek state-of-the-art treatment at the Institute. Our multi-disciplinary team is led by Dr. Allen Cohn, a medical oncologist from RMCC specializing in carcinoids (a type of neuroendocrine tumor), Dr. Charles Nutting, an interventional radiology expert from Radiology Imaging Associates, and myself. We draw on our expertise to provide excellent care. Only a handful of centers across the U.S. deal with NETs to the extent we do.
What is a neuroendocrine tumor (NET)?
Dr. Liu: With the death of Steve Jobs, more people have heard of NETs. Yet, the public and, unfortunately many medical professionals, have scant knowledge about this uncommon cancer that affects the lungs, small intestine, rectum, pancreas, and other areas. NETs are abnormal growths that develop from neuroendocrine cells – these cells release hormones to help regulate most bodily functions. NETs can be benign (non-cancerous) or malignant (cancerous). NETs tend to be aggressive because they spread, but they are mostly slow-growing.
What are symptoms of a NET?
Dr. Liu: Symptoms of NETs can sometimes include diarrhea, abdominal pain, joint pain, flushing (blushing), wheezing and asthma. Occasionally, people have no symptoms.
How are NETs diagnosed and treated?
Dr. Liu: At the Institute, we use the latest developments in technology to diagnose and provide personalized treatment plans. For example, we use Netspot, a gallium kit that uses a high-res nuclear scan to take a picture of tumors to help locate and remove them. We also offer Lutathera treatments, a new therapy widely used in Europe that uses a reactive hormone carrying radiation to bind to tumors to stop growth. Lutathera is expected to be approved by the FDA in 2017, but we offer it through clinical trials. We also provide patients with multiple treatment options including surgery, hormone therapy, chemotherapy and radiation therapy.
How is the Institute helping patients?
Dr. Liu: Neuroendocrine cancer can be a treatable cancer. Our multi-disciplinary approach helps patients with diagnosis and treatment for a longer and productive life. Since NET treatment centers are uncommon, many patients routinely fly across the country and even to Europe for care. People in the region appreciate that the Institute is in Colorado providing comprehensive treatment.
1800 N Williams St Suite 200, Denver, CO 80218
COMING SOON
Board Certified:
American Board of Urology