RIA Endovascular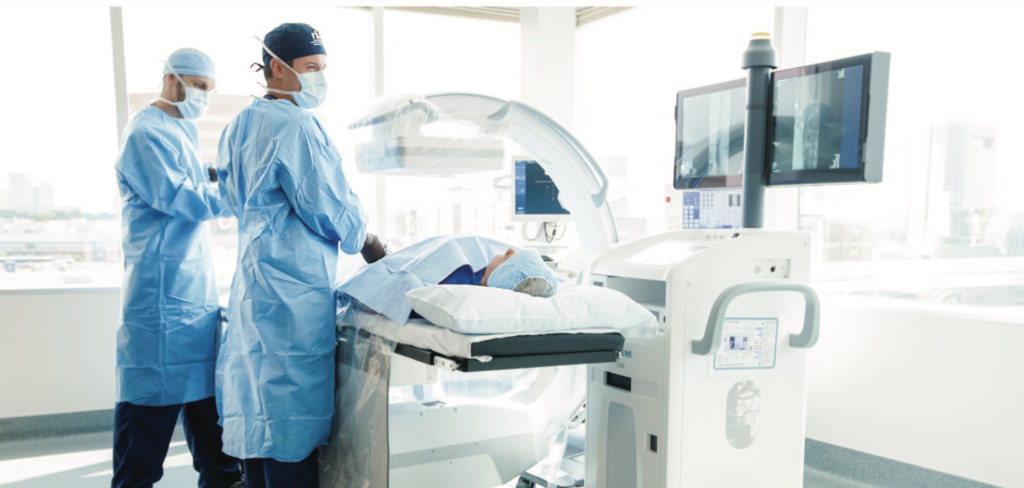 The RIA Interventional Suite is Denver's first non-hospital option for IR procedures.
Julia Neumeier is proactive about taking care of her health. The 78-year-old Aurora resident tries to keep her high blood pressure in check by exercising, eating healthy and taking prescribed medications. Despite these efforts, she's had three strokes in the last five years. The most recent one,...
Board-certified, fellowship-trained interventional and endovascular radiologist at RIA Endovascular in Denver
Cancer seems to have a way of deeply invading the lives of those stricken by the disease. And often, the treatments aren't much friendlier to patients. But some recent advances in cancer treatment are helping, including some effective, minimally invasive cancer procedures performed today at Sky...
As with most victims, Ed Schreiber's peripheral artery disease snatched his ability to walk pain-free just as his lazy, strolling days of retirement lay ahead. But unlike many patients, the computer-software specialist saw his doctor at the first sign of the disease, boosting his chance of...