A Race to the Finish |
by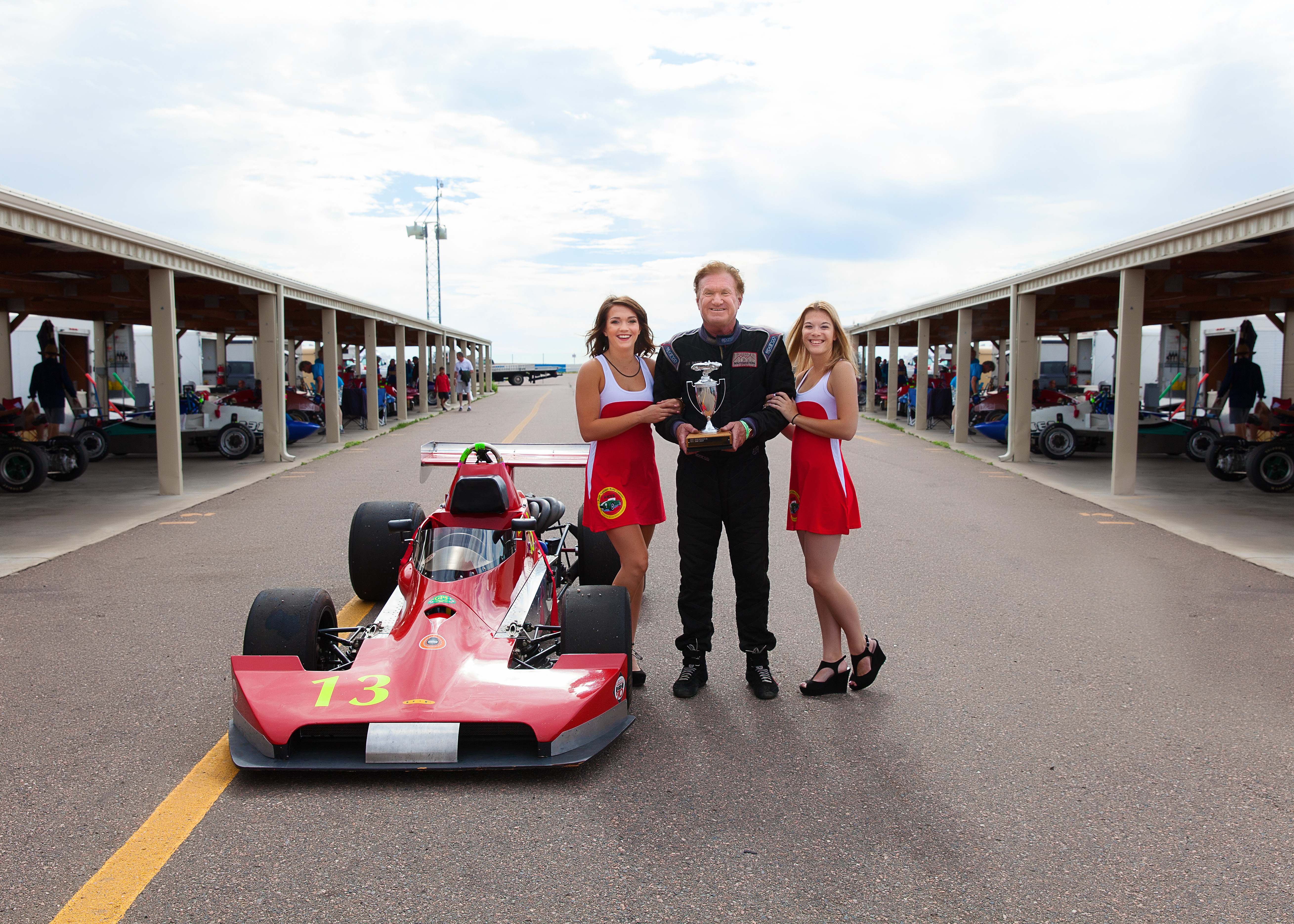 Sky Ridge Doctor Offers New Rare Treatment for Enlarged Prostate
When vintage racecar driver and instructor Joe Bunton found himself always speeding to the nearest restroom at the end of a race or lesson, the retired engineer from Fort Collins knew something had to be done about his condition, benign prostatic hyperplasia (BPH).
More commonly known as an enlarged prostate, BPH causes the prostate to increase in size and gradually pinch the urethra. This leads to urinary problems, including an inability to empty the bladder, a constant need to pee, a weak urine stream, and trouble starting and stopping urination. BPH is considered to be part of the natural aging process in men. More than half of men over age 50 and almost all men over 80 experience some degree of BPH, according to the University of Rochester Medical Center. Left untreated, BPH may cause bladder infections, urinary tract infections, bladder stones and kidney damage.
In 2016, Bunton's quest for relief brought him to Sky Ridge Medical Center, where Interventional Radiologist Dr. Charles Nutting was one of a select few doctors in the country with experience performing a procedure to treat BPH called prostatic artery embolization (PAE).
A New Treatment for Enlarged Prostate
Traditional treatment for BPH involves medications that often have unwanted side effects, such as erectile dysfunction, urinary incontinence or semen flowing backwards into the bladder (retrograde ejaculation). Some men with severe BPH need a catheter to drain the bladder.
"PAE is a relatively low-risk, nonsurgical procedure that has very promising results," Dr. Nutting says. "Prostate glands in men who undergo the procedure often decrease in size by 25 to 40 percent." Not only do urinary symptoms greatly diminish, but Dr. Nutting says up to a third of men report improved sexual function, "This may be due to improved blood flow after the prostate shrinks."
PAE is a minimally invasive procedure performed under local anesthesia in an angiography suite (imaging room) at Sky Ridge. During the procedure, Dr. Nutting inserts a catheter into a patient's wrist or groin. Once the catheter reaches the enlarged prostate gland, he uses a device to inject microscopic beads called Embosphere Microspheres through the artery and towards the gland. The beads cut off the blood supply to the prostate gland, causing it to shrink. The procedure takes less than two hours and patients see results in as little as three weeks. It's estimated that only 10 to 15 percent of patients redevelop symptoms. "If that happens—and it's rare—it's safe to do PAE again," Dr. Nutting says.
A National Leader in PAE at Sky Ridge
Doctors overseas have been performing the procedure for more than a decade, but the U.S. Food and Drug Administration only recently approved the use of the Embosphere beads and PAE in the United States in June 2017.
Although Bunton underwent the procedure before it received FDA approval (meaning his insurance wouldn't pay for it), he still feels he got a great deal. "When I started researching this option, it appeared that I had to travel to Portugal to get it done," says Bunton. "I had my airline ticket purchased when my urologist told me about Dr. Nutting. I couldn't believe my good fortune to find a doctor with his level of PAE experience right here in Colorado."
PAE has been available at Sky Ridge since 2012, with Dr. Nutting performing approximately 70 procedures. About a dozen doctors in the U.S. are trained in the procedure, with Dr. Nutting currently the only one with PAE expertise in Colorado.
"Patients travel here from around the country seeking relief from enlarged prostate symptoms," says Dr. Nutting, who trained abroad with leading PAE experts in Portugal and Brazil. "Other countries have been offering PAE for more than 10 years with thousands of men successfully undergoing the treatment."
"Almost all patients experience significant improvement in symptoms with virtually no reported incidence of urologic problems, which are a common side effect of other BPH treatments and procedures," Dr. Nutting says. Although patients can refer themselves to Dr. Nutting's care, he works collaboratively with urologists at Sky Ridge and other medical centers nationwide.
Bunton says he recommends the procedure to all of his guy friends. "There was minimal pain or discomfort during or after the procedure," he says. "Within a few weeks, I felt 100 percent better in all ways. I no longer have this urgent need to use the restroom. I'm not waking up to use the bathroom. Plus, I'm able to concentrate on driving my car on the racetrack instead of wondering when the race will end so I can hoof it to the bathroom. I feel like I've gotten my life back."
Tags: prostate health
Comments
Leave a Comment
Please be respectful while leaving comments. All comments are subject to removal by the moderator.