Active Recovery |
by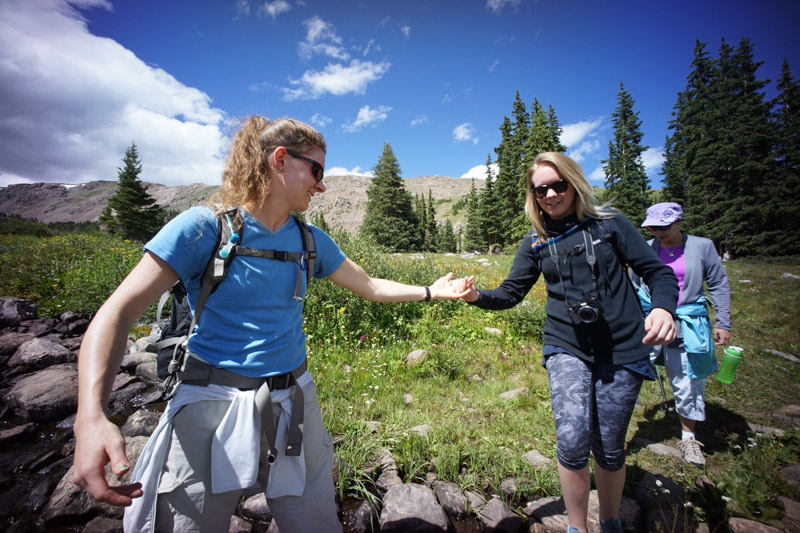 Outdoor retreats help cancer patients and survivors experience adventure, community
Epic Experience Beyond Cancer Empowers adult cancer survivors to live fully beyond cancer by offering week-long physical challenges and the opportunity to connect with others who have survived their disease.
Live By Living Offers two-night outdoor and log cabin retreats that provide "a physical challenge, the healing power of nature, and the camaraderie born of shared experience" to help participants "regain bearings, restore vitality, and refresh spirit."
First Descents Provides outdoor adventures for those between the ages of 18 and 39 who are impacted by cancer and other serious health conditions.
When nature-loving Coloradans get cancer, they're often sidelined from the activities they used to enjoy. Fortunately, Colorado is home to several organizations—all founded, unsurprisingly, by local outdoor enthusiasts—to give patients, survivors and caregivers a way to find community and regain confidence in their physical abilities.
In 2014, Denver resident Valerie Schwebach saw a Live by Living flyer in her oncologist's office promoting outdoor activities to cancer survivors and caregivers. She has since regularly attended the nonprofit's hikes and retreats. During her first walk, she was in active chemotherapy for breast cancer—the most difficult phase of her treatment, she says.
"I had zero desire to talk about what I was going through," Schwebach says. "But I did want to be with people who, if I stumbled due to my really bad neuropathy, would understand or maybe wouldn't even notice."
Three weeks after Schwebach's last radiation, she went on her first Live by Living retreat. "I felt fantastic," she says. "I met this witty, warm bunch of compassionate and strong people. These retreats are not about cancer, but a supportive environment."
Something for Everyone
While everyone knows someone who has been affected by cancer, surveys and studies reveal that cancer patients and survivors of all ages frequently suffer from loneliness and isolation. Each of the three organizations interviewed for this article addresses this issue by helping participants build a sense of community, keeping groups small to foster lasting connections during and after the experiences.
"I live by living, I love by loving, and I'm living courageously." Julie Wrend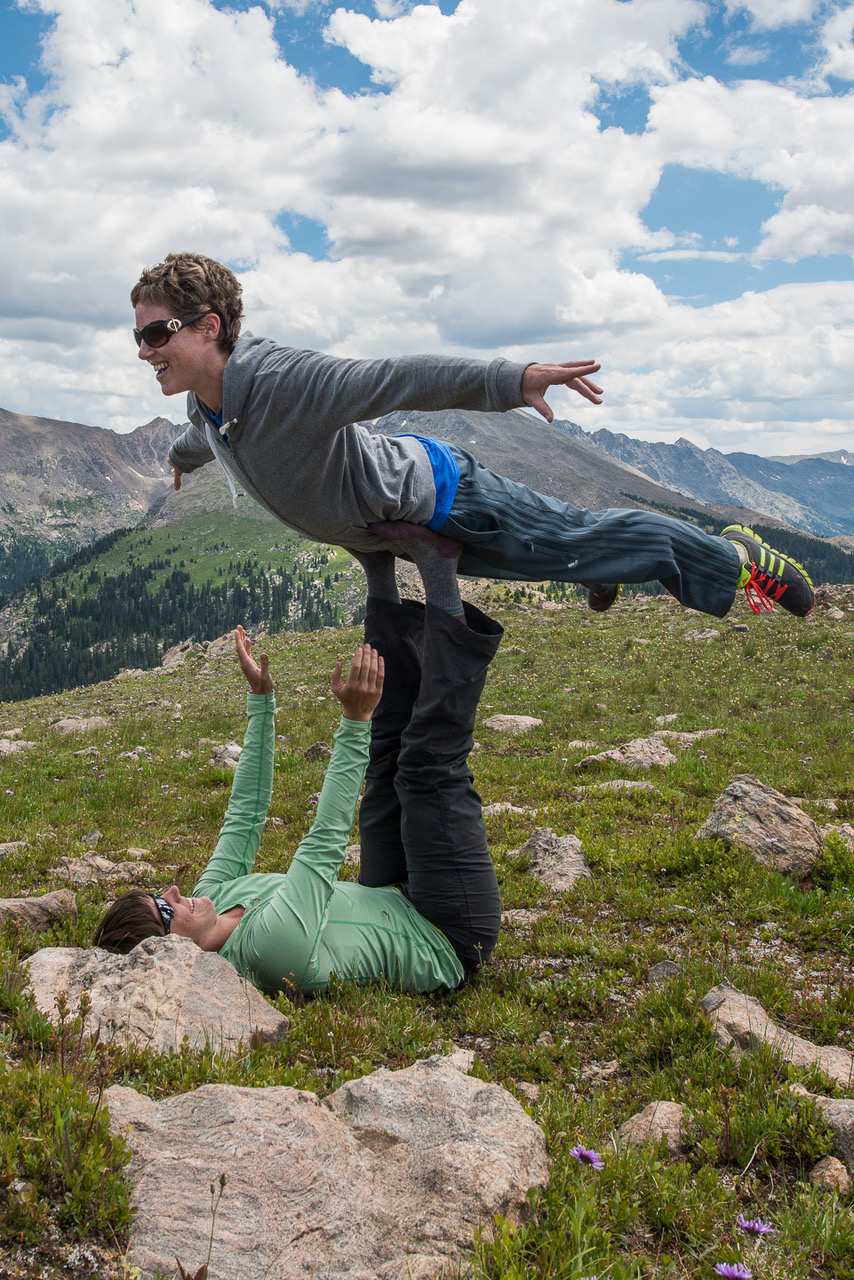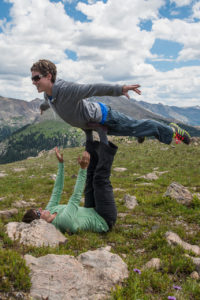 Live by Living participants are generally over 40 years old, and its free program is tailored to cancer patients who aren't interested in or cannot partake in more intense sporting experiences. Founder Dan Miller started the organization in 2008, a year after losing his wife, Julie Wrend, to cancer. When the two met, Wrend was already a breast-cancer survivor, and they spent a lot of time hiking, backpacking, and cross-country skiing. After a recurrence of cancer that spread to her uterus, she died in 2007.
The name of the organization comes from something Wrend, then 47, said when she was in stage 4 metastatic cancer. When people asked her, "How do you deal with a diagnosis like that?" Wrend would say, "I live by living, I love by loving, and I'm living courageously."

At every retreat, Miller hears participants say they used to hike and love to be out in nature but didn't quite trust themselves to do it alone again. "They are so grateful for a comfortable and safe experience," he says. "Here they can share fears, concerns and anxieties. There is strength in that."

From weekend retreats at 10th Mountain Division huts to "well over 100" hikes and walks each year, Miller says Live by Living has chapters in Fort Collins, Grand Junction, Durango and Colorado Springs. Retreats require medical clearance and walks are self-selecting, usually at a paved, urban park in Denver. Caregivers and survivors are also welcome.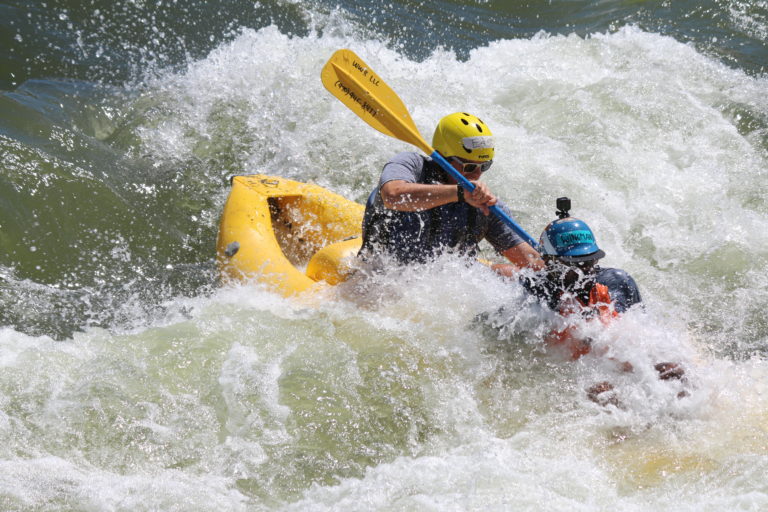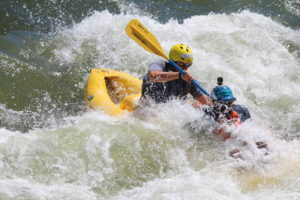 Epic Experience, based in Arvada, is celebrating five years of providing free winter and summer weeklong retreats, says co-founder Colin Ferro. Patients and survivors apply to Epic Experience looking to make memories and prove to themselves they can still enjoy an active lifestyle, he says.
"We had one guy who loved to visit Colorado—and was a very solid kayaker," Ferro says. "When he was diagnosed, he completely stopped kayaking, but ended up jumping back into it with our camp. He told me, 'I thought cancer told me I couldn't do this anymore.' Our participants are looking for community and also looking for that adventure piece."
Most Epic participants are 18 to 79, but "we'd love to have an 80-year-old," he says. Ferro's brother beat testicular cancer after a 2007 diagnosis. Ferro and his mom, Nancy, work together at Epic to help cancer survivors embrace life and the outdoors again.
To this end, two of Epic's outings annually are restricted to Colorado patients and survivors. All Epic retreats take place at 7W Ranch in Gypsum, Colorado—the second-oldest dude ranch in the state—which donates the use of the property to Epic.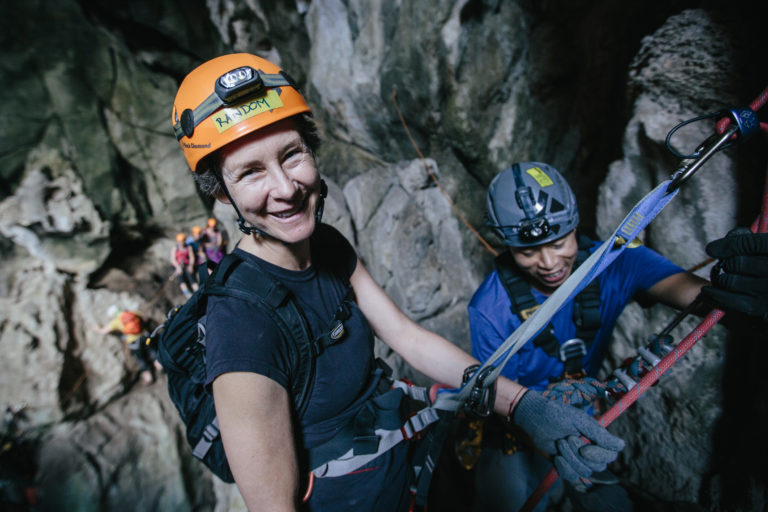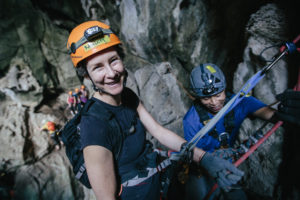 First Descents offers 18- to 39-year-olds weeklong, multiday and single-day camps for all stages of the illness process at no charge. It caps programs at 15 participants to enable deep social connections for its young people, who can be especially jarred by a cancer diagnosis.
Ray Shedd, director of development and marketing of First Descents, says ongoing psychosocial, supportive care is one of the main determinants of survivorship health.
"All of a sudden, there's gap in your resume, your peers outpace you, maybe you have to delay grad school," he says. "This all has tremendous psychosocial consequences: depression, anxiety, fatigue and alienation. A lot of our participants are the only young adult they know of dealing with a cancer diagnosis."
While the organization began in Denver, it now has 15 local adventure communities called FD Tributaries, which help people stay in touch after their retreat experience.
"We follow up immediately and encourage them to get connected," Shedd says. "It's super important to find that continuum of care. Self-efficacy is a huge part of this program for young adults impacted by cancer."
Comments
Leave a Comment
Please be respectful while leaving comments. All comments are subject to removal by the moderator.