Beyond the Colonoscopy | Harry Connick, Jr. and Others Seek Alternatives for Colon Cancer Screening |
by
If you're 50 years old or around that age, or you've been putting off getting a colonoscopy, read on. There are alternative colon cancer screening options that are less-invasive and less-complicated than the colonoscopy.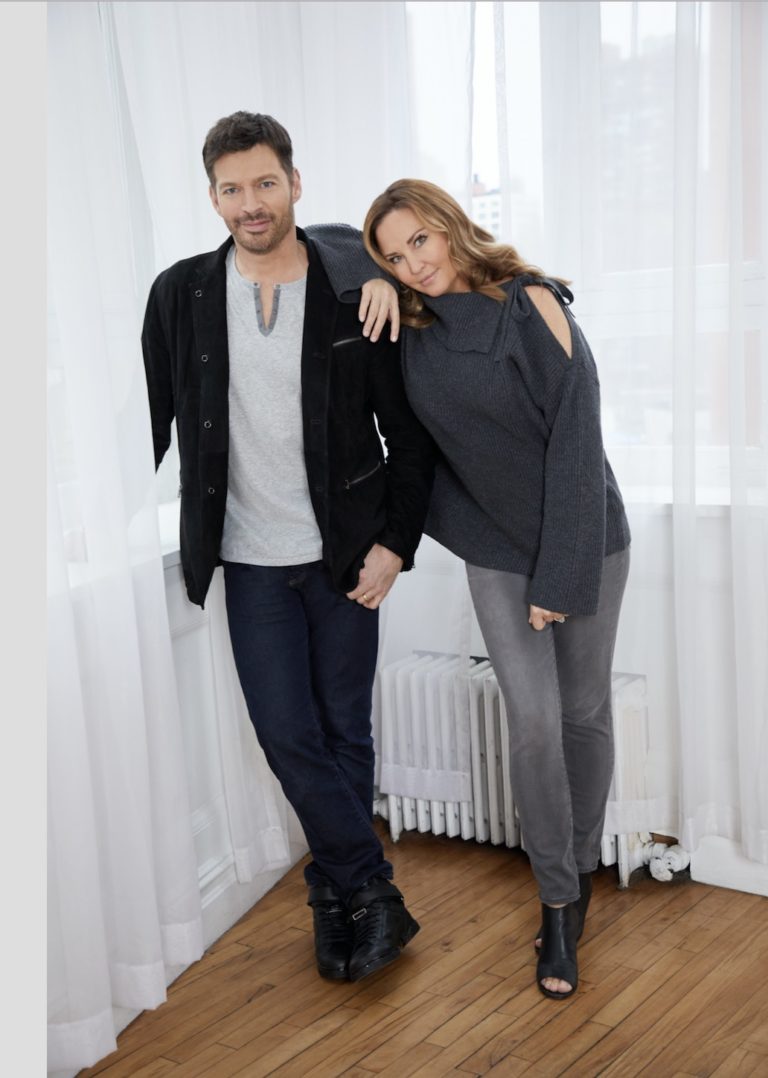 The colonoscopy has been referred to as the "gold standard" of screenings for colorectal cancer, also known as colon cancer. This common screening method entails drinking a diarrhea inducing liquid to cleanse the bowels and consuming a liquids-only diet the day before the procedure. Then, the procedure involves sedation and taking time off from work.
Award-winning singer and actor, Harry Connick, Jr., who turned 50 last year, opted out of the colonoscopy and chose a colon cancer screening alternative. He was in Denver recently to support a public awareness campaign called The New 50 that encourages people to get screened for colon cancer.
"I was planning to put it off as long as I could," he said. "It just wasn't something I wanted to do."
The campaign was sponsored by Cologuard, a colon cancer screening test approved by the FDA in 2014. It's one of several colon cancer screening methods available today. 
"I asked my doctor about Cologuard, and I learned that if you're 50 and older, and of average risk, Cologuard is an option," Connick says. "So, I chose it, and I'm happy I did. It was a very easy thing to do."
For Connick, taking advantage of cancer screening tests is important and hits close to home. His wife of 24 years, former model Jill (Goodacre) Connick, was diagnosed with breast cancer in 2012 after a routine mammogram and sonogram led to a diagnosis of early-stage breast cancer. With treatment, she's been cancer-free for more than five years.
"Cancer has always been a big issue for me because I lost my mom to it and Jill has gone through it," Connick says. "I feel compelled to do what I can to help others, and I don't have any other capacity to help than to bring awareness, and I feel lucky to be able to do that."
Non-Colonoscopy Options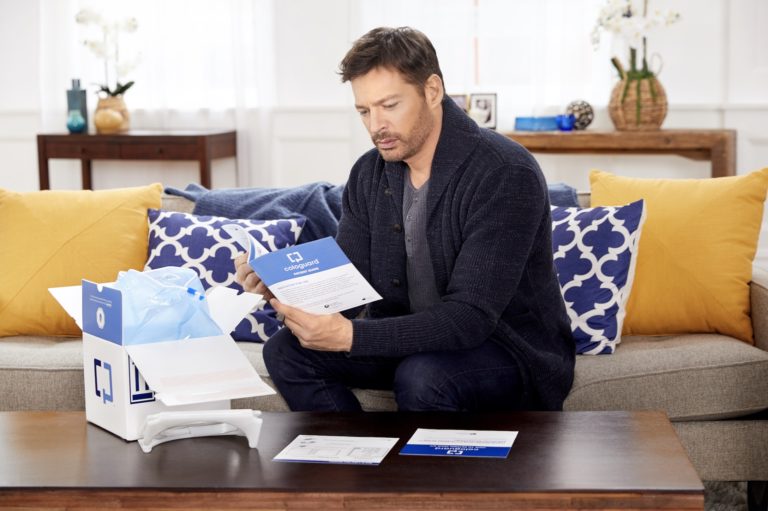 About one-third of eligible adults in the United States have never been screened for colorectal cancer, reports the United States Preventative Services Task Forces. The group recognizes that offering patients different test options increases the chances that they'll actually get screened. Below is a list of some alternatives to the colonoscopy.
Stool DNA test: For Connick, Cologuard fit the bill. It's the only FDA-approved stool DNA test on the market. It can be used at home without any prep or time off from work. People can send a stool sample to a lab where it's tested for blood and certain DNA cell mutations, which are associated with large precancerous polyps or cancer. The Cologuard website says the test should be repeated every three years if results are normal.
Other stool-based tests: The fecal immunochemical test (FIT) test, also called an immunochemical fecal occult blood test (iFOBT), detects hidden blood in stool, which can be a sign of larger colorectal polyps or cancers. Then there's also the guaiac-based fecal occult blood test (gFOBT), that detects hidden blood in the stool through a chemical reaction. Both the FIT and gFOBT can be done at home and should be done every year.
Jane Harris, who is with the north region of the American Cancer Society, recommends talking to your doctor because some stool-tests and brands are better than others.
Visual screening tests: The CT colonography, or virtual colonoscopy, uses x-rays to create a 3-dimensional view of the inside of the colon and rectum, allowing the doctor to view polyps or cancer. Then there's a flexible sigmoidoscopy, a small scope that's inserted in the anus that allows a doctor to view the inside of the rectum and part of the colon. These visual tests need to be done every five years.
Each of these alternative tests has its own set of benefits and drawbacks, and if any come back with a positive result, a diagnostic colonoscopy is required.
An important thing to note is that all screening tests, other than colonoscopies, are only recommended for people of average risk. If you have a family history of colon cancer or certain health conditions, such as colitis or Crohn's disease, you may need to start with a colonoscopy before your 50th birthday and repeat the procedure more frequently.
What about cost?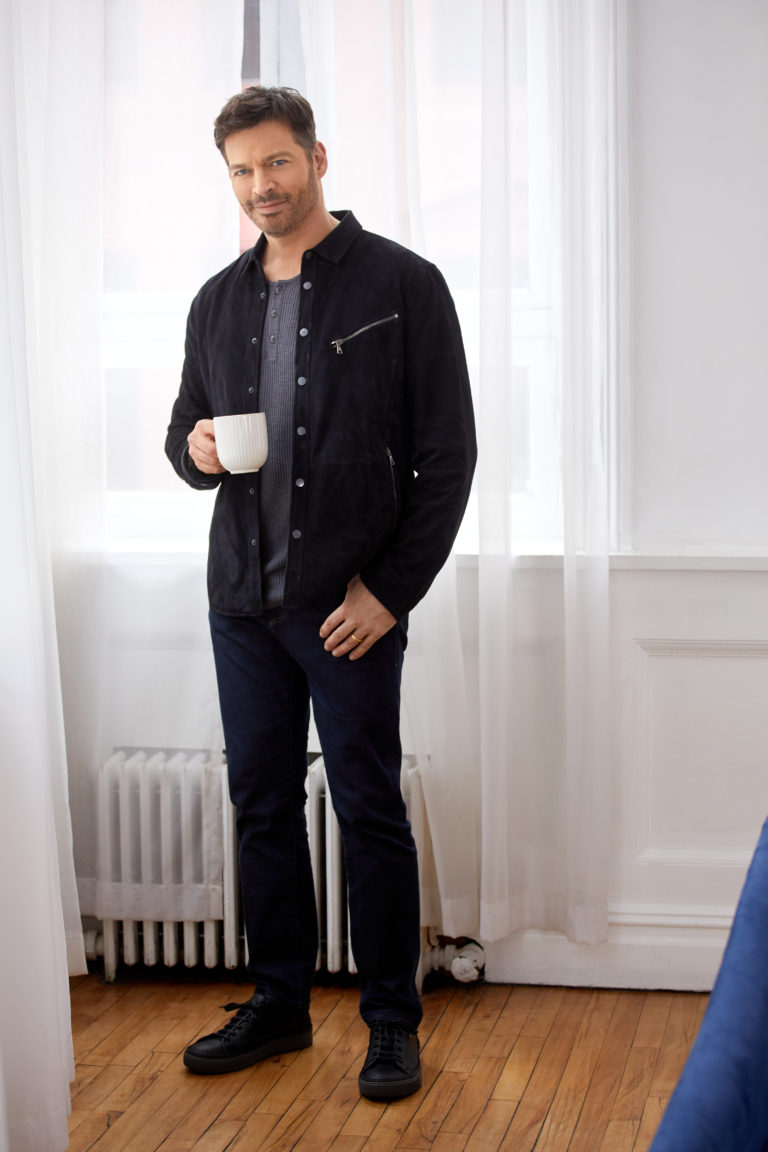 Harris says "preventative" cancer screening is covered by most insurance plans and Medicare. There are also free and reduced pricing resources available throughout the metro-Denver area.
For example, in Colorado, she says Cologuard has waived the payment for co-pays, which can sometimes be up to $200. Harris encourages people to talk with their doctor and insurance plan provider, especially if price will deter someone from getting screened altogether.
Have the Talk
The best way to determine which colon cancer screening option is for you is to discuss your wishes, concerns and health issues with your doctor. Harris says the American Cancer Society can also be a resource by calling the Cancer Hotline at (800) 227-2345.
Some medical experts, such as Dr. Peter Le, a gastroenterologist with South Denver Gastroenterology in Lone Tree, says Cologuard and other screening methods can be effective and appealing to many, but they think a colonoscopy is the best test. "I think it's much better and far superior than the others, and that's why I had one myself," Le says.
For example, a study published in the New England Journal of Medicine found that Cologuard detected 92 percent of colorectal cancers and 42 percent of precancerous polyps that were previously detected by a colonoscopy. While 92 percent means that Cologuard has a high rate of detection, Dr. Le points out that it's still missing 8 percent of cancers that a colonoscopy catches and does not reliably detect precancerous polyps. Another benefit to the colonoscopy is that the procedure is only performed every 10 years when results are normal.
Dr. Edwin Anselmi, family medicine practitioner at Our Lady of Hope Medical Clinic in Centennial, says he tells his patients who are nearing the appropriate age for screening about all the colon cancer tests.
"I give my patients the options," Anselmi says. "I do tell them the colonoscopy still has slightly better sensitivity and specificity than the other options, but if someone does not want to go through the procedure, then there are definitely alternatives."
Did You Know?
Colon cancer is the second leading cause of cancer death in the U.S. and the third most commonly diagnosed cancer in Colorado. With early detection, it's also one of the most preventable forms of cancer. Source: Colorado Cancer Coalition.
Get Screened Younger
The American Cancer Society issued new guidelines in May 2018 recommending that colon cancer screening now begin at age 45 instead of 50 for people of average risk.
Tags: colon screening
Leave a Comment
Please be respectful while leaving comments. All comments are subject to removal by the moderator.