Breastfeeding for Working Moms |
by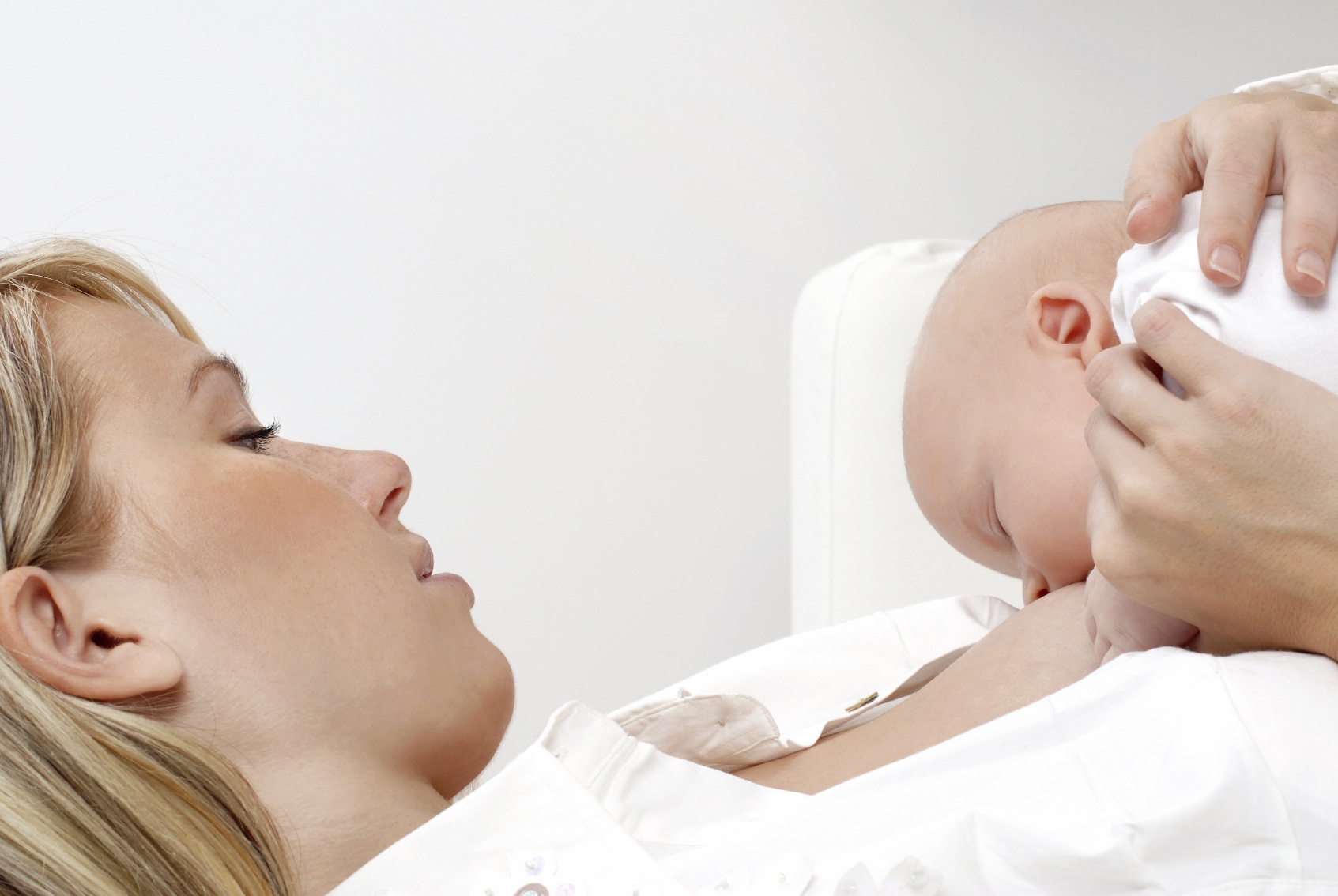 "I always encourage a mom to use her own definition of success for breastfeeding, not anyone else's. Every day of breastmilk is truly a gift. Not having a hundred more days of breastmilk should take nothing away from the gift of that one day." Sue Petracek, IBCLC, Bosom Buddies
Before you know it, your maternity leave is over. You may be dreading the return to work. Or, like many women who actually love their job, you may be eager to return to the normalcy of your routine. Do you plan to continue breastfeeding? Before you answer, consider this: The benefits for mom and baby (and even your employer) make it all worth it!
According to Sue Petracek, a certified lactation consultant with Bosom Buddies® in Lonetree, "Continuing to breastfeed allows moms (and babies) to keep the intimate connection they have built, making an easier transition to being separated during work and commute time."
With a little planning and preparation, you'll be back to work and breastfeeding in no time.
Planning During Pregnancy:
• Consider your options for your return to work (telecommuting, job-sharing, or working flex hours)
• Talk to your employer and arrange for a private space at work where you can pump your milk
• Find childcare providers who are experienced in caring for breastfed babies
Preparing During Maternity Leave:
• Rent or buy a breast pump
• Practice pumping and start storing your milk
• Practice feeding your newborn with a bottle (at 4-6 weeks, once breastfeeding is established)
• Meet with a lactation consultant if you have any questions or concerns
• Do a trial run with your childcare provider
Back at Work:
• Return to work mid-week so you can ease back into your schedule
• Breastfeed in the morning before work
• Pack everything (including cooler bag, ice packs, and breast pump) the night before
• Keep your milk cool during the work day and on the commute home
• Breastfeed as soon as you can after work
Order a free copy of the Employees' Guide to Breastfeeding and Working at www.ask.hrsa.gov
Did You Know?
Prompted by Michelle Obama's obesity-fighting campaign targeting school-aged children, breastfeeding advocates are calling for an earlier focus, citing numerous studies that link breastfeeding and a reduction in childhood obesity. Advocates note that obesity rates in 6- to 11-year-olds jumped from 6.5 percent in 1980 to 19.6 percent in 2008 (Centers for Disease Control and Prevention).
"We already have an enormous problem on our hands with kids who are already obese before school," says Dr. Lori Feldman-Winter of the American Academy of Pediatrics. "Much of it has to do with how they begin life with their nutrition, and breastfeeding makes a difference."
Theories being studied include:
■ Breastfeeding infants self-regulate their food intake, conditioning themselves to stop when full, a prime skill in weight-management.
■ Nursing babies are exposed to numerous flavors from their Mom's diet, making them more apt to adopt a varied, healthful diet.
■ Components in Mom's milk could influence metabolism, satiety and hormones that signal the body to store fat.
Tags: breast mily, certified lactation consultant, lactating, mother's milk, nutrition, Tips on Breastfeeding for Working Moms, working moms, working women
Leave a Comment
Please be respectful while leaving comments. All comments are subject to removal by the moderator.