Coconut milk a creamy addition for both sweet and savory dishes |
by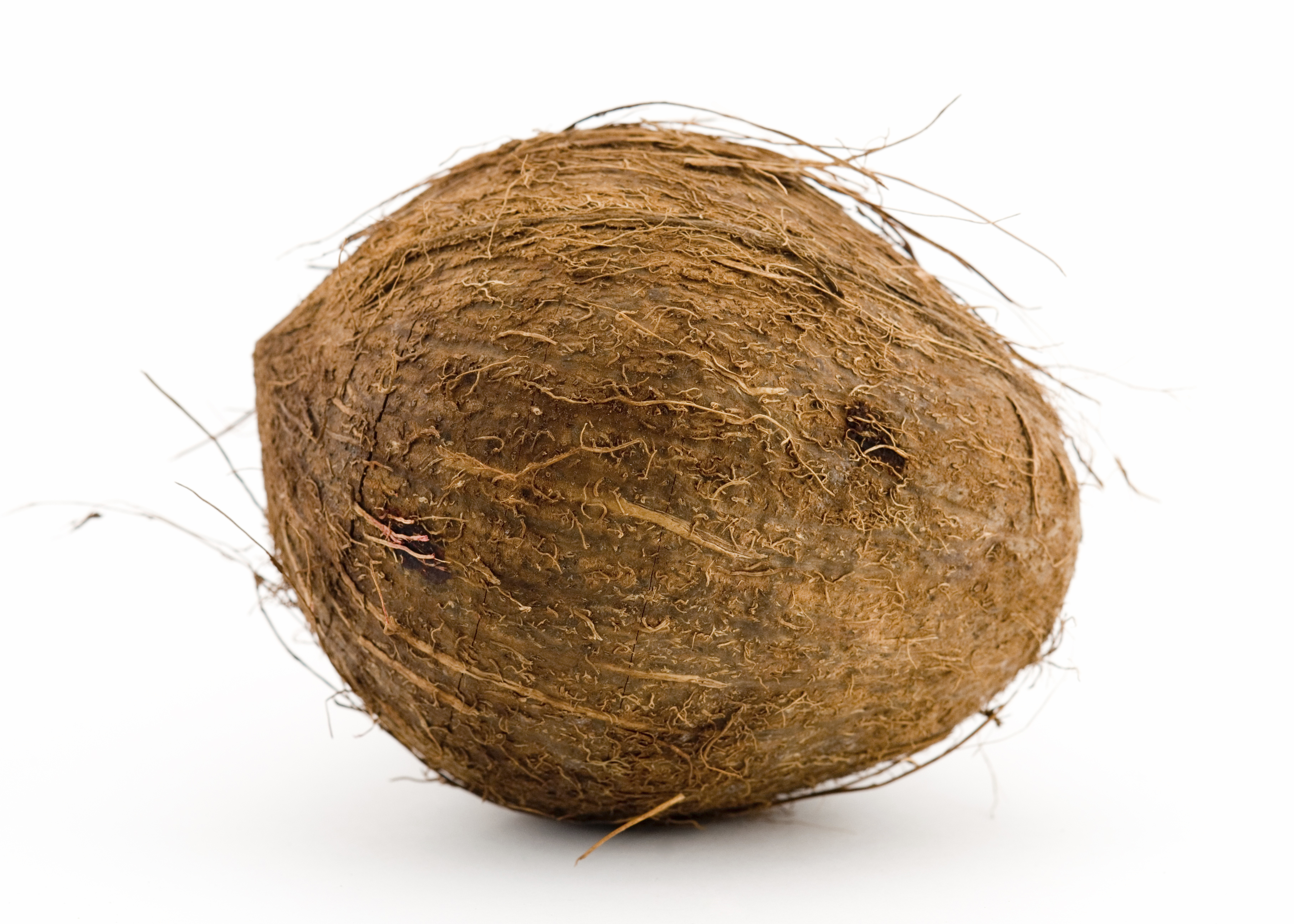 Coconut milk is customarily found in cuisines from the tropics – including Southeast Asia, the Carribean, coastal Africa and India – locations where coconut trees thrive. The thick, sweet liquid is frequently used to balance the heat in spicy curries and soups. But, it is also used to make luscious drinks like piña coladas and rich desserts like Vietnamese coconut milk waffles.
Coconut milk is touted by many cultures for its health benefits. It's believed to be a nutrient-dense, anti-inflammatory and anti-bacterial/fungal/viral, which helps boost the immune system. It's frequently used as an alternate source of fat for those eating vegan or vegetarian and is frequently used in ayurvedic cooking and alternative medicine diets.
Do not confuse coconut milk with coconut water, which is the naturally occurring opaque liquid derived from the coconut. Coconut milk is made by pressing water through grated coconut flesh.
Canned coconut milk has a fat content ranging from 10 to 25 percent. The higher the percentage indicates a higher ratio of coconut cream to water, and subsequently, also reflects its thickness.
"One quarter cup has about 14 grams of saturated fat," says Kristen Davis, M.S., R.D. at Sky Ridge Medical Center. "That's the recommended daily intake. It should be used like butter, with moderation. If people are using it for flavor, they can use the lower fat versions."
For the following recipes, make sure to use unsweetened coconut milk and you may substitute with the reduced fat versions.
Purchasing
Pay attention to whether your recipes call for coconut milk or coconut cream. Coconut milk can be found canned in most supermarkets and natural food stores, generally in the ethnic food isle. When selecting coconut milk, opt for those brands that do not contain gums, thickeners or sweeteners. Coconut milk has recently been made available in fresh form in the refrigerated section of markets.
Use
Quality canned coconut milk separates as it sits. It's perfectly usable. Just shake the can before use to mix the cream that has risen to the top.
Storage
Refrigerate unused canned coconut milk and use it within a few days. It will be thick and can be brought to room temperature before use.
Vietnamese Coconut Milk Waffles
Makes 4 waffles
1 egg beaten
¾ cup coconut milk
1 tablespoon butter, melted and room temperature
½ teaspoon pandan extract or vanilla extract
¼ cup rice flour (substitute with all purpose flour)
½ cup all purpose flour
4 tablespoons sugar
1 teaspoon baking powder
Pinch of salt
Oil/spray for greasing waffle iron
1. Preheat waffle iron on medium, high heat.
2. In a small bowl, beat egg with a fork or whisk. If using canned coconut milk, shake can well before opening, then stir well before measuring. Add coconut milk, butter and pandan to the bowl. Mix well.
3. In a larger, separate bowl, mix the flours, sugar, baking powder sugar and salt. Stir to combine. Incorporate the wet ingredients into the dry ingredients, folding until incorporated and smooth; do not over-mix.
4. When the waffle iron is hot, lightly oil the top/bottom waffle grids. Spoon batter into the center of each quadrant of the waffle iron. Close the lid and cook until slightly golden and crisp. (Note: if you plan to reheat waffles later, slightly undercook initially, and reheat in the waffle iron or toaster.)
5. Serve warm as a dessert or a snack. No need for syrup or more butter.
Filipino Shrimp, Green Beans & Squash with Coconut Milk – Ginataang Sitaw Kalabasa
Serves 4
2 tablespoon oil (canola or vegetable)
1 small onion, diced small
3-inch ginger stem, peeled and minced
3 cloves garlic, minced
½ pound shrimp, peeled and deveined
1 (14-ounce) can coconut milk
2 tablespoons fish sauce or 1 tablespoon bagoong/shrimp paste
½ to 1 teaspoon chili paste
1 to 2 cups stock (chicken or vegetable) or water
1 buttercup or acorn squash, peeled and cut into 1 inch cubes (about 3 cups)
½ pound long beans or green beans, cut into 3-inch segments
1. Prepare vegetables in advance.
2. Heat a large, deep-sided skillet or wok, over medium-high heat. Add oil; when hot, saute the onion and ginger for about 3 minutes. Add the garlic and saute about 2 minutes, stirring occasionally, careful not to brown the garlic. Add the shrimp; cook for 3 minutes. Remove the shrimp and set aside (leave as much of the onion, ginger, and garlic mixture in the pan).
3. Add the coconut milk, fish sauce (or bagoong), ½ teaspoon chile paste, and 1 cup stock (or water). Simmer for 30 minutes. Add the squash and the long beans. (Note: For a thin sauce add remaining stock.) Stir well, and simmer for about 15 to 20 minutes until squash is tender, but in tact. Adjust seasonings. Add the shrimp back to the pan and reheat.
4. Serve hot with brown or white rice.
Brazilian Fish Stew – Moqueca de Peixe
Serves 4 to 6
1 ½ pounds meaty white fish fillets, cut into 1 ½ inch chunks
Juice from half a lime
Salt
Pepper
2 tablespoons olive oil
1 medium onion, julienned
1 green bell pepper, julienned
1 red bell pepper, julienned
5 cloves garlic, minced
1 serrano chile or 1 teaspoon chili paste
2 cups tomato, diced medium, or 1 (15 oz) canned tomatoes
2 cups fish stock (or 1 can chicken stock plus 1 [8 oz] bottle clam juice)
1 cup coconut milk
Juice of 1 lime
½ teaspoon salt
Fresh parsley
Fresh cilantro
1. In a small, non-reactive bowl, combine fish with the juice from half a lime. Salt and pepper fish thoroughly. Set aside.
2. Julienne vegetables about ½ inch thick. In a large deep-sided pan or a medium size pot, heat olive oil over medium-high heat. Stir in the onion and saute gently for a few minutes until softened and translucent. Add bell peppers; saute for about 3 minutes. Add garlic and chile/chili paste; cook for about 2 minutes, stirring frequently careful not to burn garlic. Add tomatoes, stock, and coconut milk. Bring to a boil, reduce heat and simmer on low heat for 15 minutes, stirring occasionally. Stir in fish; cook for about 5 – 7, minutes until fish is cooked throughout. The consistency should be slightly thick but not like a stew; add a little water or stock to thin. Stir in fresh lime juice; salt if needed. Taste and adjust seasoning.
3. Garnish with fresh parsley and cilantro.
4. Serve alone or over white or brown rice with lime wedges on the side.
About the author:
Andrea Juarez is an award-winning writer and a hobbyist food anthropologist. In her blog Fork Fingers Chopsticks, she explores the different cultural uses of an ingredient. She writes about one ingredient at a time, providing recipes and interesting tidbits for each. Recipes copyright © 2011 ForkFingersChopsticks.com.
View more recipes at ForkFingersChopsticks.com.
Tags: coconut, nutrition, Recipes
Leave a Comment
Please be respectful while leaving comments. All comments are subject to removal by the moderator.