Discussing Hyperhidrosis with Cardiothoracic Surgeon, Sanjay P. Tripathi, M.D. |
by
Perspiring Profusely? Don't Sweat It. There is a Safe, Permanent Treatment
Perspiration is normal during exercise or stressful situations. But when perspiration interferes with daily life activities, it may signal a medical condition called hyperhidrosis. Fortunately, there are options for treatment. Dr. Sanjay Tripathi, a thoracic surgeon with Colorado Cardiovascular Surgical Associates, explains how the disorder can be treated in the short and long term.
What causes hyperhidrosis?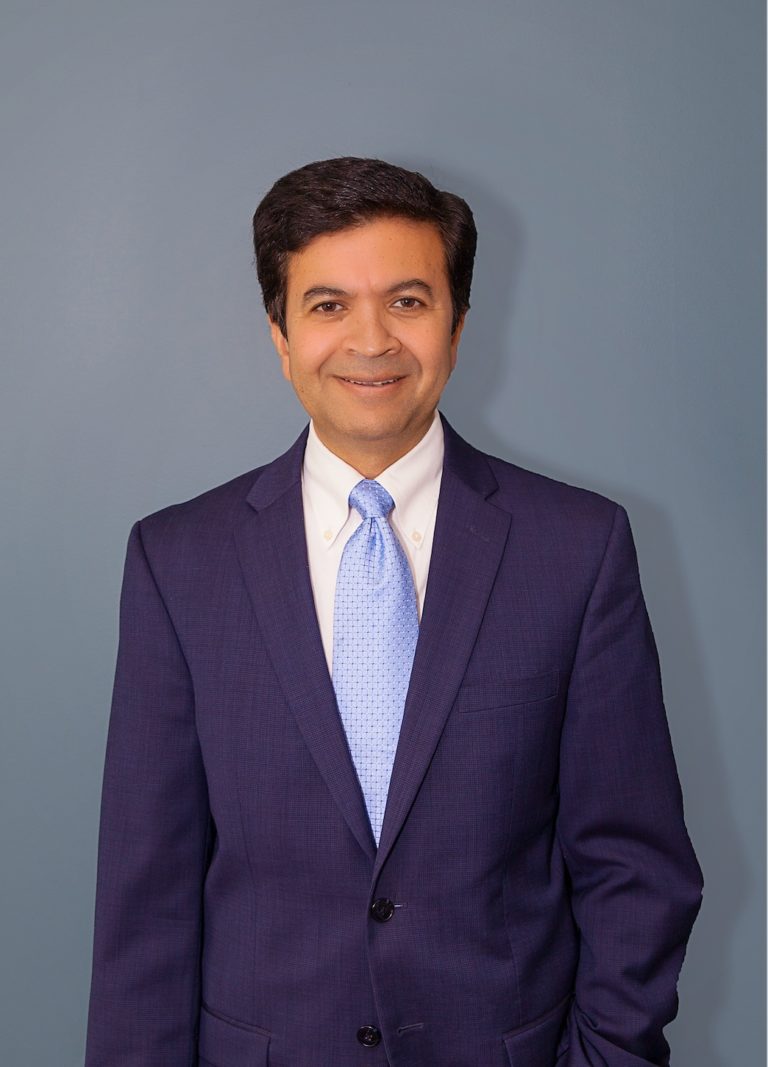 Dr. Tripathi: Hyperhidrosis is a hereditary condition caused by an overactive sympathetic nervous system, and it affects about 8 million Americans. Symptoms include excessive sweating from armpits, palms, face and head, and feet.
When is it time to get treatment?
Dr. Tripathi: When perspiration is so excessive that it interferes with social or professional interactions, it may be time to get medical help. For patients in their teens, the condition may affect body image. The first step should be a visit to their primary care physician.
What treatments are available? Is there a cure?
Dr. Tripathi: Your primary care physician may prescribe oral medications, which can be effective, or refer you to a dermatologist, who may suggest Botox injections. Injections can be painful, especially in the armpits. Prescription antiperspirants are also available. These are viable approaches but tend to be short-lived. Such interventions can manage the condition but not necessarily cure it. That's when surgery is the next option. It's the only treatment that provides a permanent solution.
What does the surgery entail, and how long does it take?
Tripathi: Since sweating is controlled by the sympathetic nervous system, the surgery involves interrupting the transmission of nerve signals to the sweat glands. The procedure is called a micro endoscopic thoracic sympathectomy, or ETS.  We insert a tiny scope – 3.5 millimeters in diameter – inside the chest. The entire procedure takes about 90 minutes.
Is it painful? What's the recovery?
Dr. Tripathi: Patients are under general anesthesia and the mild to moderate pain following the procedure can be managed with oral medications. Patients go home after two to three hours.
When does a patient know the surgery has been successful?
Dr. Tripathi: Patients notice results soon after they wake up and the results are permanent.
Colorado Cardiovascular Surgical Associates, P.C. (CCVSA) has served Denver metro communities for more than 25 years. Its surgeons are board certified in their area of specialty. CCVSA offers state-of-the-art surgical treatment options, comprehensive care, and 24-hour availability.
CCVSA Physicians
Dr. Myles S. Guber, Cardiothoracic Surgeon

Dr. Bradley O. Hofer, Cardiothoracic Surgeon

Dr. Sanjay P. Tripathi, Cardiothoracic Surgeon

Dr. Colleen S. Hupp, Vascular Surgeon

Dr. Eric S. Weinstein, Vascular Surgeon

Dr. Michael A. Cooper, Vascular Surgeon

Dr. Marcus R. Kret, Vascular Surgeon

Dr. Jess K. Joymon, Cardiothoracic Surgeon
CCVSA Procedures
Cardiac Surgery

Vascular Surgery

Thoracic Surgery

Minimally Invasive Techniques

Peripheral Artery Disease

Sclerotherapy
Four metro Denver locations
Leave a Comment
Please be respectful while leaving comments. All comments are subject to removal by the moderator.