How much is too much screen time? |
by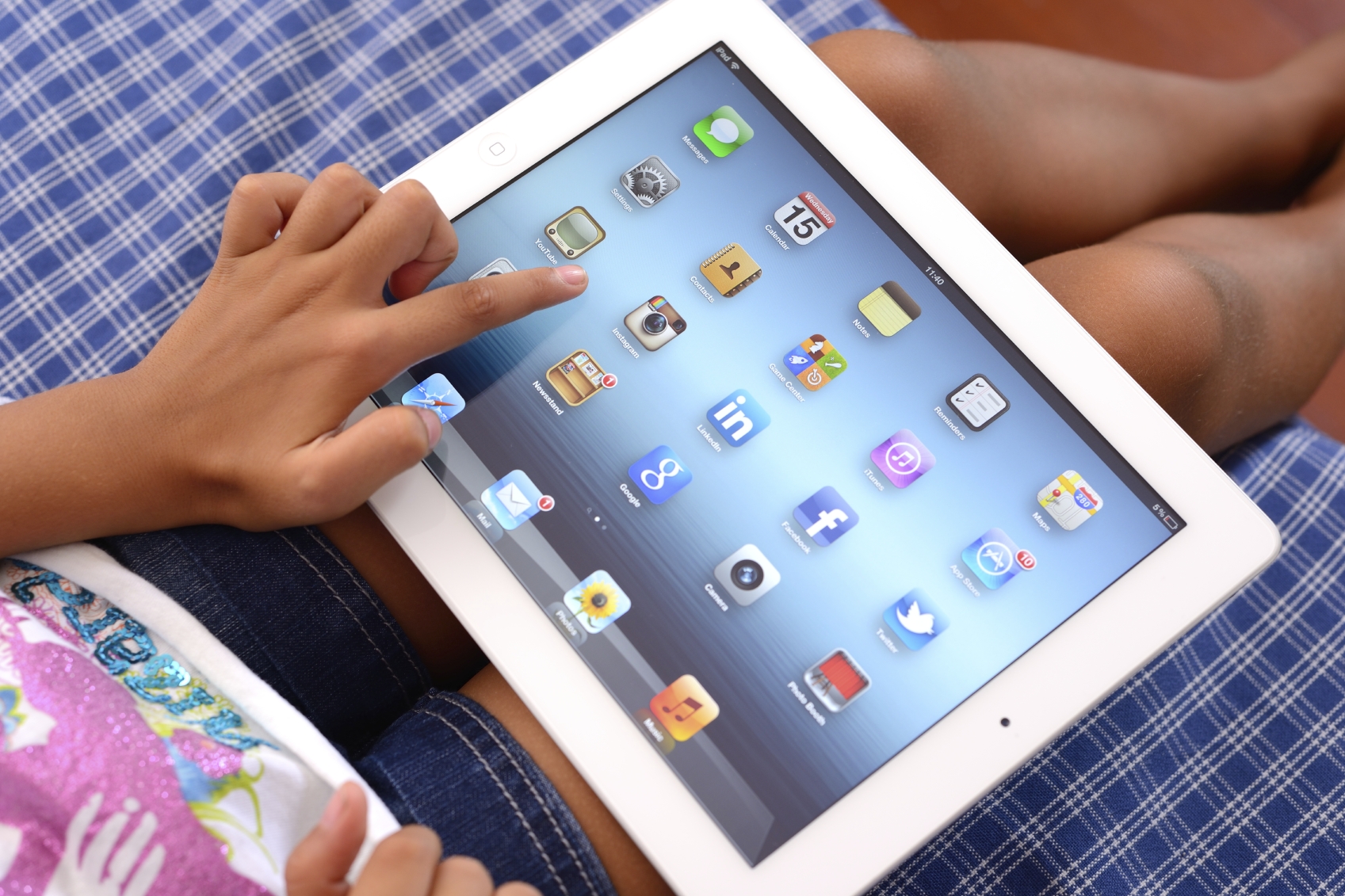 It's not unusual for a parent to ask me about the rules for screen time: "no TV for children under 2 years of age" and "limit screen time to no more than 2 hours a day". My response is this…ignore the rules…and focus on their purpose.
Recently, pediatric experts in media, neuroscience and social science met for a 2 day symposium, Growing Up Digital…, to take a fresh look at the aforementioned screen time recommendations of the American Academy of Pediatrics. The AAP will be coming out with new media guidelines in the future, but, for now, here are some tips that were inspired by that meeting.
Engage with your children

 
Research in neuroscience reports that young children learn best through 2-way communication. While smiley-face emoji's may express one's emotion online, there's nothing like an engaging conversation with real-life warmth, sadness, empathy, compassion, tears and laughter to teach your child how to be more human.
Ask questions

 
Get in the habit of asking your child at least 4 questions a day. Put this in your smartphone….right now. Tie it in with times that you naturally have with your child: breakfast, after school, dinner and always at bedtime. Depending on their age, the questions will vary. What are you looking forward to today? Who was kind to someone today? What was the best thing that happened to you today? Keep the discussion positive.
Create tech-free zones

 
You can't ask the questions above if everyone is on their iPad at the dinner table or your child is watching TV in her bedroom. Mealtime and bedtime should be for human interaction only.
Curate their content

   
You are their parent, teacher and coach. It's OK for you to monitor what apps they use and what content they watch. Does this media help or hinder my child or adolescent? Check out commonsensemedia.org for guidance.
Be a role model 
Limit your own media use
Create unplugged playtime

 
Just as your child won't learn the skills of human interaction with an app, she or he needs unstructured and unplugged playtime to benefit from real-world interactions with people and the surrounding environment. Play with them.
AAP Council on Communications & Media
Tags: AAP Council on Communications & Media, Dan Feiten MD, Greenwood Pediatrics, Greenwood Pediatrics Southwest
Leave a Comment
Please be respectful while leaving comments. All comments are subject to removal by the moderator.