Meet Internal Medicine Dr. David Burrows |
by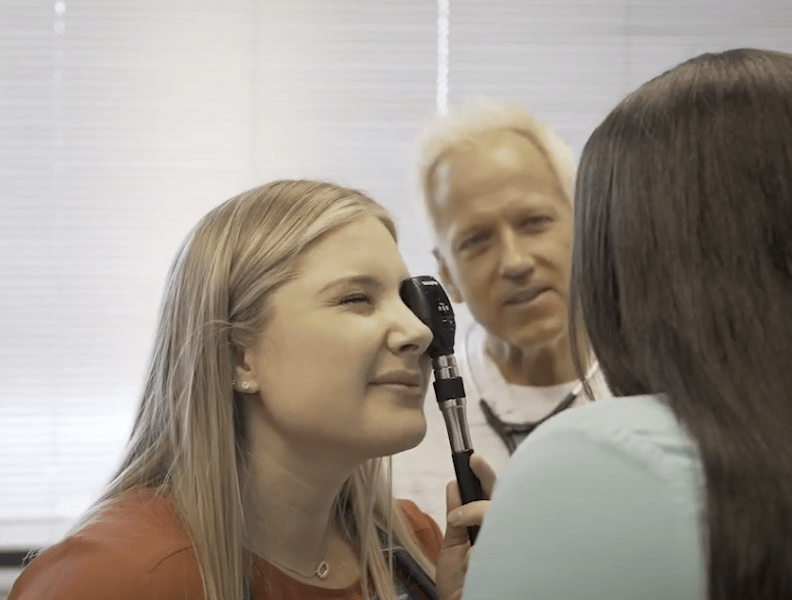 Internal medicine physician Dr. David Burrows has been training the future generations of doctors for more than 15 years. He's a two-time recipient of the Golden Stethoscope Award bestowed by medical students at the University of Colorado Medical School. The award honors clinical faculty for their volunteer efforts to train medical students.
Every year, Dr. Burrows host dozens of medical students and physician assistant students at his office. "It's important for students to learn by example," Dr. Burrows says. "I strive to show them the importance of spending time with each patient to uncover pressing medical concerns, as well as lifestyle behaviors that can affect overall health."
Whether you're a patient or a student at Burrows Internal Medicine in Lone Tree, you can expect compassionate, one-one-one attention.
Q: What attracted you to internal medicine?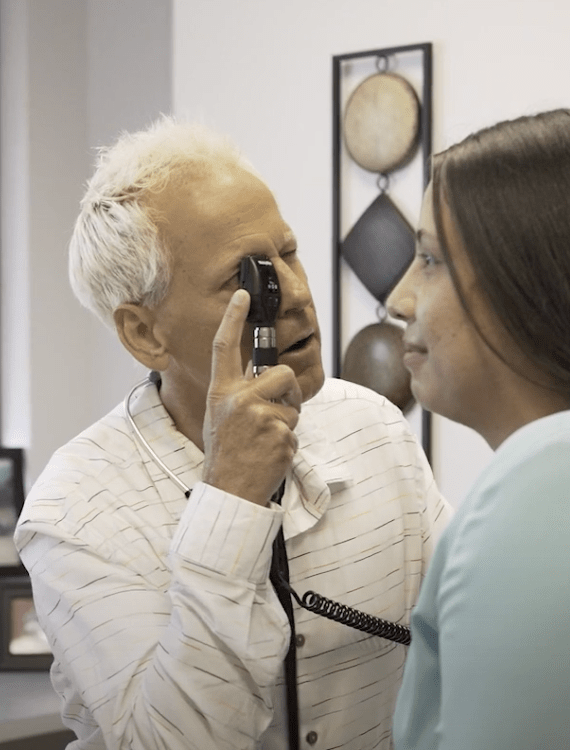 Dr. Burrows: My parents were very involved in healthcare. My dad was the dean of the CU School of Dental Medicine and my mom was in charge of volunteers at the University of Colorado Hospital. They were supportive when I told them I planned to study geology. But after I earned my bachelor's degree, I realized I wanted to work with people, not rocks.
I had to take a few more science classes at CU before getting accepted into their medical program. While attending medical school, I took an anatomy class at CU taught by my father. I thought I would become a pediatrician. But after a month-long rotation with an internal medicine physician, I found that I really enjoyed working with adults.
Q: What do you enjoy most about being an internal medicine physician?
Dr. Burrows: I like connecting with my patients. I take the time to hear what's going on in their lives, both physically and mentally. Many stressors in life like job loss, divorce and injuries can have a negative effect on physical and mental health. It's important to me that I get the full picture of what's happening in a patient's life, so I can help them address each aspect.
Q: What are your internal medicine specialties?
Dr. Burrows: I provide medical care for all ages starting at age 18. I'm able to guide patients through young adulthood, middle age and the senior years. I offer a full range of services from physical exams to care for acute illnesses like the flu to disease prevention and management. I find it rewarding to help someone make diet or lifestyle changes that reduce their need for medications for high blood pressure, high cholesterol or diabetes.
Q: What is your role as CU assistant professor of clinical medicine?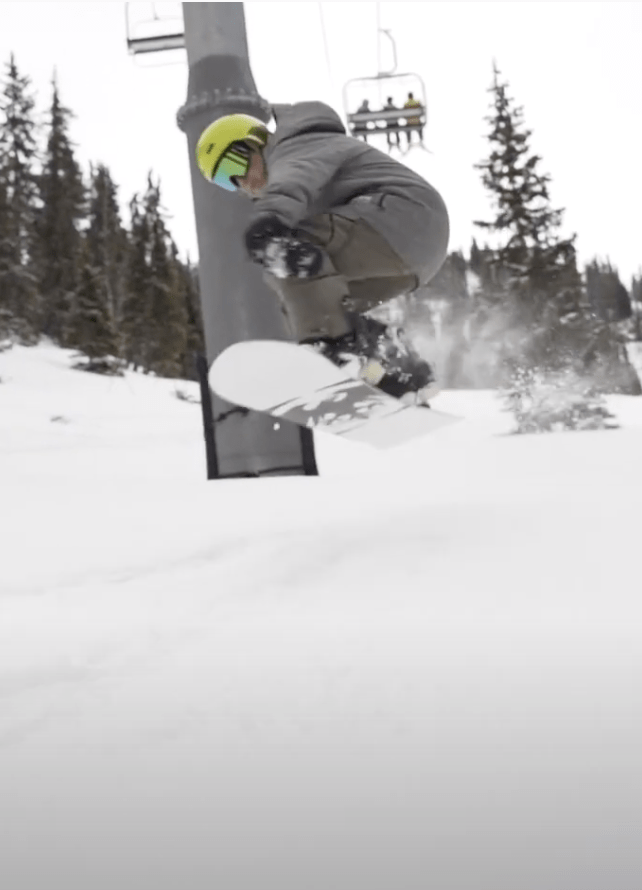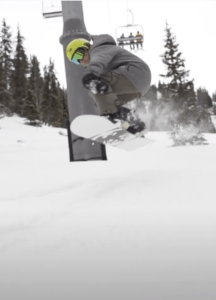 Dr. Burrows: I volunteer my services, allowing different medical students or physician assistant students to shadow me at my office. I partner with my patients to help educate the next generation of doctors. It's an opportunity for my patients to get the medical care they seek, while also letting students know the traits they look for in a doctor. They might share a good or bad experience they had with a physician that helps the students do better. Working with the students also ensures that I stay up-to-date on the latest research and practices.
Q: Why did you establish Burrows Internal Medicine in Lone Tree?
Dr. Burrows: I grew up in Denver's Park Hill area and graduated from George Washington High School. I spent my college years in Tacoma, Washington, but I can't imagine living anywhere besides Colorado.
After medical school I joined an internal medicine practice in Littleton. When the practice relocated, I decided to start my own practice in Lone Tree. At the time, I was an admitting physician at several of the nearby hospitals. I started Burrows Internal Medicine in 1992. It has been amazing to watch the growth of Lone Tree and to serve its residents, as well as the residents of surrounding communities.
Q: What are your outside interests?
Dr. Burrows: I always fancied myself to be a surfer without an ocean. I discovered snowboarding while attending medical school. I rented a snowboard and went to Loveland. I didn't take a lesson and I had no idea what I was doing. Once I figured out how to carve turns —and more importantly, how to stop — I was hooked! I consider the slopes to be my spiritual place. It's a meditative experience between me and the mountain.
I'm fortunate that my wife of 35 years, Della, understands and supports this passion. She's the bedrock of our family. I take off every Tuesday during the winter and spring months to hit the slopes. When my three kids were younger, I took them with me. Now, I'm trying to get my seven grandchildren into the sport.
---
---
Medical Degree: University of Colorado School of Medicine
Residency: Presbyterian/St. Luke's Medical Center
Board Certification: American Board of Internal Medicine
Fellowship: Fellow of the American College of Physicians
Bachelor's Degree: University of Puget Sound in Tacoma, Washington
High School: George Washington High School, Denver
Tags: Internal Medicine
Leave a Comment
Please be respectful while leaving comments. All comments are subject to removal by the moderator.