Meet Dr. Kimberly Hildner, OB/GYN |
by
South Denver OB/GYN & Midwives in Littleton and Castle Rock
Kimberly Hildner grew up helping out at her dad's family medicine practice in Ocala, Florida. "I'd stuff envelopes, file paperwork, water the plants and sometimes go on hospital rounds with him," she says. "There was always something interesting happening, and I loved how he knew and treated his patients like they were part of our family." 
At an early age, Kimberly decided she wanted to follow in her father's footsteps and become a family physician. But she changed her mind after finishing an obstetrics and gynecology (OB/GYN) rotation during medical school. 
Q: What attracted you to women's health?
Dr. Hildner: I found that being an OB/GYN offered many of the same things that originally attracted me to family medicine. I'm able to provide care for a woman throughout all stages of life, from the start of her first period to pregnancy, menopause and beyond. 
During the OB/GYN medical school rotation, I found that I excelled in the operating room. I like the high intensity and even the pressure of performing surgical procedures, whether it's a C-section, cyst removal or a hysterectomy. There's a lot of variety with gynecologic surgeries and it's rewarding to help a woman feel better and have a better quality of life.
Q: What do you enjoy most about being an OB-GYN?
Dr. Hildner: One of my favorite things is when I'm able to care for an entire family and watch the family grow. For instance, I can provide menopause care for a mom, deliver her daughter's baby and help the youngest daughter manage menstrual issues and navigate birth control. And of course, there's nothing better than helping to bring a baby into the world while making sure that the mother and child thrive.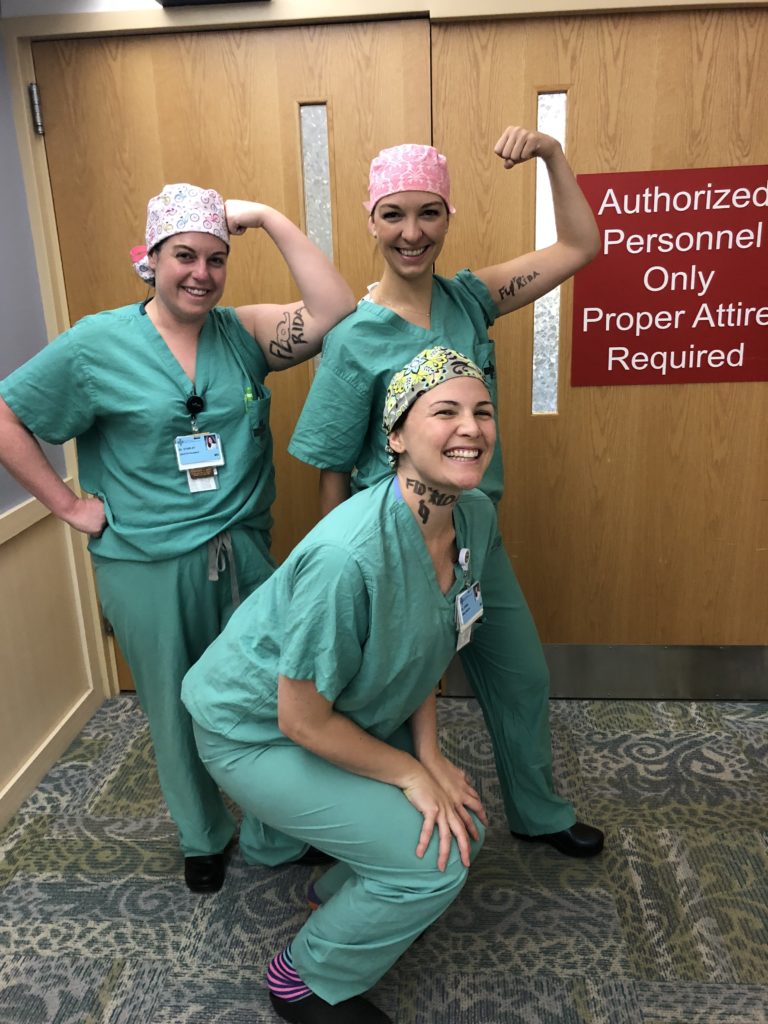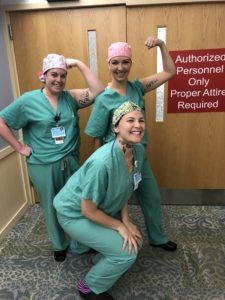 Q: What do you consider to be your specialty?
Dr. Hildner: I specialize in minimally invasive gynecologic surgeries. In the past, surgeries like hysterectomies took place through large abdominal incisions. Women faced a long, painful recovery with a high risk of infection and complications.  
With minimally invasive procedures, I perform laparoscopic surgeries using a scope device and tiny surgical instruments inserted into several small abdominal incisions. A woman recovers faster with less pain and scarring. I'm the only doctor at South Denver OB/GYN who is certified to perform robotic-assisted surgeries. These procedures take place through very small incisions.
Q: What can patients expect when they come to see you?
Dr. Hildner: I always start by asking a patient to tell me what's going on. I review their medical record, of course, but I want to hear in their words about the health issues they're facing and how the problem is affecting their life. 
I'm very focused on preventive care. I partner with a patient to identify risk factors or lifestyle behaviors that increase their chances for health problems down the road. For instance, I help women find achievable ways to manage their weight so they're less likely to develop high blood pressure, high cholesterol or diabetes. Or, if they already have a condition, we discuss the best ways to manage their health.
I spend a lot of time with new moms early in their pregnancies making sure they understand the changes that will soon happen to their body. I call it my "discomforts of pregnancy" talk. I give them safe stretching and strengthening exercises they can do from first through third trimester to prevent problems like sciatica pain and urinary incontinence. If problems develop, I work with them to find symptom relief.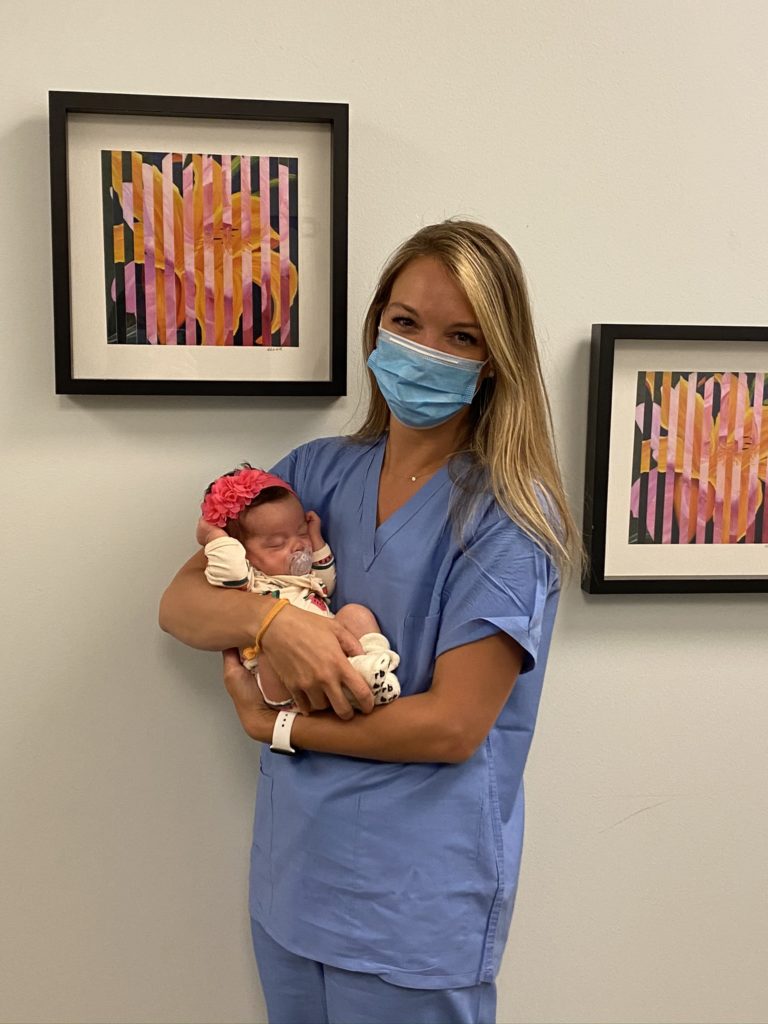 Q: What was your education and career path like?
Dr. Hildner: Growing up in Florida, I had a lot of Spanish-speaking friends. I studied Spanish in high school and college. While attending medical school, I went on a mission trip to the Dominican Republic. I helped at a very primitive medical clinic located in a barn (which is also where we slept). There was no water or electricity and very little food. It was a humbling experience to try to provide healthcare with such limited resources. 
Later, I did a rotation in Guatemala City. I performed surgical procedures and treated women — some who were forced to make a living as sex workers. These experiences in third-world countries taught me a lot about conserving resources. I'm more aware of how fortunate Americans are to have such great technology and services, and I take steps to reduce medical waste whenever possible. 
Q: What brought you to Colorado?
Dr. Hildner: My parents, sisters and I traveled to Colorado frequently during my childhood to visit family who live here. We would ski in the winter and camp and hike in the summer. It's such a beautiful state with so much to do. It was always a goal of mine to live here. After finishing my residency in North Carolina in 2019, I began looking for a position in Colorado. 
Q: Why did you join South Denver OB/GYN & Midwives?
Dr. Hildner: South Denver OB/GYN & Midwives was a great fit for me. It's a well-established and respected practice. I have the privilege of seeing a variety of patients from every life stage. We have a large number of providers, which helps me enjoy a good work-life balance. (I'm not on call every weekend.) When needed, I know I can go to my colleagues for a patient consult or help with a tough situation. We support each other and our patients.
Q: What are your outside interests?
Dr. Hildner: My husband is a Colorado native, and we take advantage of all the state has to offer. We're always doing something outdoors like skiing, hiking, paddle boarding or going on weekend backpacking trips. We take our dog Ron Weasley with us. I'm a huge Harry Potter fan and knew I wanted to name my dog after a character from the book. As fate had it, Ron already had his name and was waiting for me at a shelter (someone else adopted his sister Hermione). It was destiny!
---
Bachelor's Degree: University of Notre Dame
Medical Degree: Loyola University Chicago Stritch School of Medicine
Residency: New Hanover Regional Medical Center, Wilmington, North Carolina
---
---
Tags: OBGYN, South Denver OB
Leave a Comment
Please be respectful while leaving comments. All comments are subject to removal by the moderator.