MEET THE DOCTOR: DANA AMBLER, DO |
by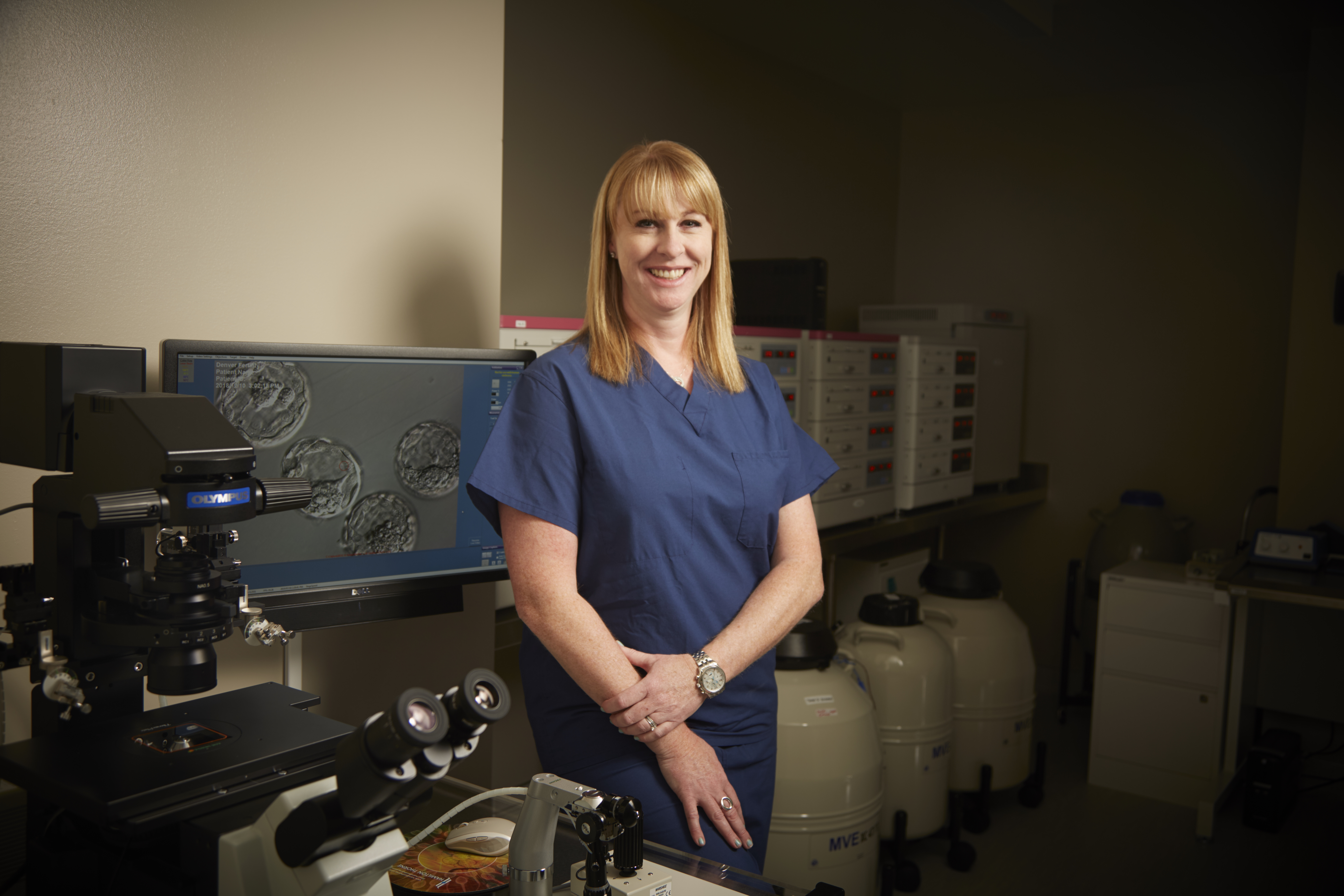 People who need help starting or adding to their families trust Denver Fertility Albrecht Women's Care for innovative treatments and compassionate care. Board certified fertility specialist Dr. Dana Ambler believes in a holistic treatment approach, which helps bolster the chances of a healthy pregnancy.
What is your approach to reproductive medicine?
As a Doctor of Osteopathic Medicine (DO), I use a whole-person approach to address fertility issues. The osteopathic philosophy incorporates mind, body and spirit to promote better health. When it comes to fertility problems, every situation is unique. There's no cookie-cutter approach to treatment. I spend a lot of time getting to know patients and listening to their concerns. I usually start with a conservative therapy. This approach might involve the use of osteopathic manipulative treatments, acupuncture, mindfulness, meditation or vitamin supplements. When I work with couples, I have both partners participate in these holistic therapies. I find this approach helps strengthen the relationship during a stressful time and improves the odds of conception.
Your center offers preimplantation genetic screening (PGS). How does this service help parents-to-be?
PGS is a genetic test performed on embryos produced through in vitro fertilization (IVF). This test gives information on the embryo's chromosome content. It identifies potential chromosomal abnormalities and helps us select the best embryo for transfer. We then implant an embryo deemed to be disease-free into the woman's uterus. A couple can choose to freeze any remaining healthy embryos for future use. This method allows us to give patients the best possible chance of a healthy, successful pregnancy.
What other innovative services do you offer?
My colleague and center founder Dr. Bruce Albrecht and I are proud to offer IVF to our patients at a fraction of the average costs. Our new IVF lab helps us keep expenses low so that more people may experience the joy of parenthood. We also offer cryopreservation services for people who want to freeze and store eggs, sperm or embryos. As couples choose to start their families later in life, we now have the rare opportunity to freeze eggs, sperm and embryos. Egg freezing preserves a woman's eggs allowing her to delay conception and pregnancy until she is ready to start a family.


Leave a Comment
Please be respectful while leaving comments. All comments are subject to removal by the moderator.