Meet the Doctor: Tyler Chan, MD |
by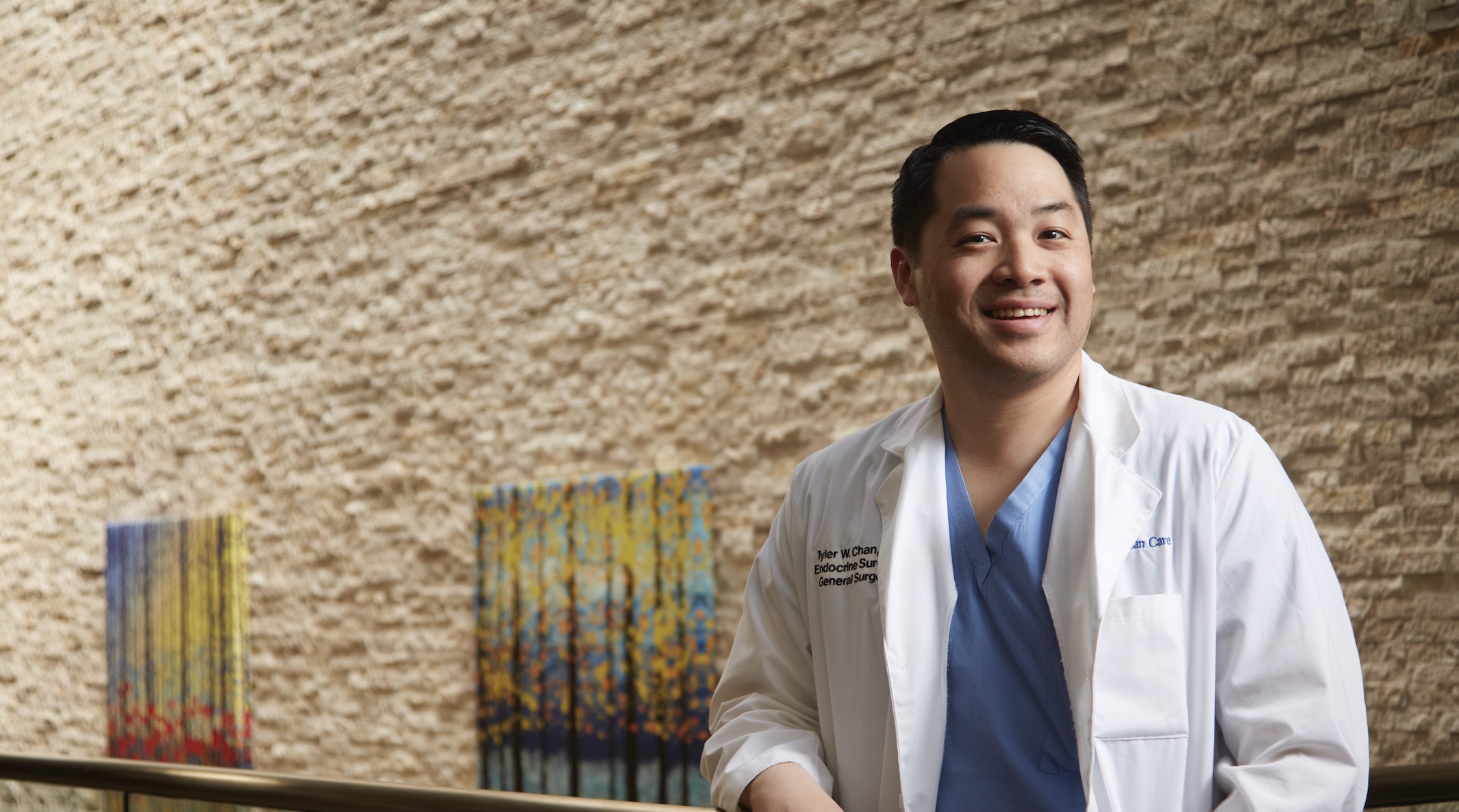 Endocrine surgeon with Mountain View Surgical Associates
What attracted you to the field of endocrine surgery? 
Dr. Chan: I started focusing on endocrine surgery after completing my surgical residency. I was attracted by how meticulous and refined the procedures are. The techniques have really advanced over the last several decades. I can perform minimally invasive surgeries that allow patients to go home the same day or the next morning with very little pain. In the past, patients would have a large surgical incision and spend several days recovering in the hospital. 
What is endocrine surgery? 
Dr. Chan: Endocrine surgery concentrates on the removal of endocrine organs, such as the thyroid, parathyroid glands and adrenal glands.
The majority of the procedures I perform are thyroidectomies, or surgical removal of the thyroid gland. This butterfly-shaped organ in the neck secretes hormones to help regulate metabolism. Thyroid removal may be needed if a patient has thyroid cancer, an enlarged thyroid (commonly known as a goiter) or hyperthyroidism. Once the thyroid is removed, patients will require thyroid hormone replacement therapy.
I also perform surgery to remove one or more of the parathyroid glands that regulate calcium production. Sometimes these glands develop into benign tumors that secrete excess hormones, which leads to elevated calcium levels. This can lead to severe osteoporosis, kidney stones or extreme fatigue.
What surgery do you perform to treat adrenal gland problems?
Dr. Chan: The adrenal glands secrete hormones like adrenaline and cortisol. These two small organs sit above each kidney. The glands may develop cancerous or noncancerous tumors. Even noncancerous tumors can be problematic because they can secrete excess hormones. When this happens, you may develop uncontrollable high blood pressure, a racing heart, headaches and unexplained weight gain. 
Adrenal gland surgery used to require a large abdominal incision. I perform the surgery laparoscopically. This minimally invasive approach requires four small incisions. Because the incisions are tiny, patients experience less blood loss, pain and scarring. They often stay overnight in the hospital and go home the next day.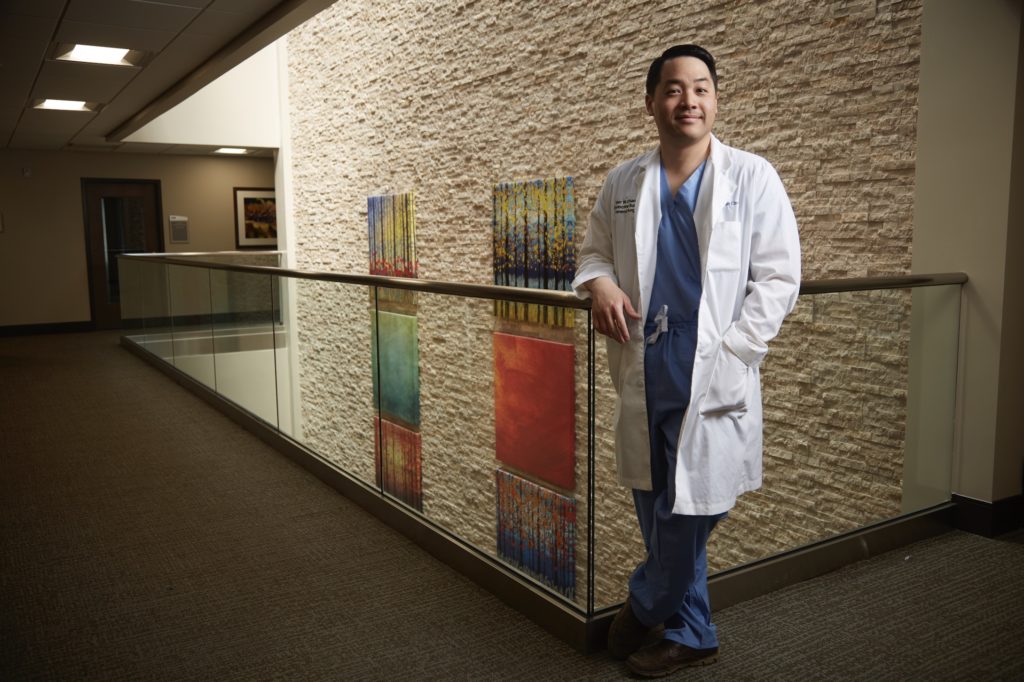 What advice do you have for someone needing endocrine surgery?
Dr. Chan: If you need surgery, go to a surgeon who performs a high volume of endocrine surgery annually. The more experience a surgeon has, the greater your chances of a good outcome and recovery. My practice is focused on endocrine surgery and the latest techniques. Our operating rooms are equipped with the tools that enable the surgical team to successfully perform minimally invasive endocrine surgeries.
Tags: Dr. Tyler Chan, endocrine disorders, endocrine surgery, The Medical Center of Aurora
Leave a Comment
Please be respectful while leaving comments. All comments are subject to removal by the moderator.