Shop Like a Chef |
by
Jennifer Jasinski, Colorado chef and James Beard Award winner, gives Colorado Health & Wellness readers an insider's view on what she keeps stocked in her home kitchen and where she goes to buy these go-to foods when she's cooking for her family.
Considering Jennifer Jasinski, the first Denver chef to win the James Beard Foundation Best Chef Southwest award, owns five popular restaurants—Rioja, Bistro Vendôme, Euclid Hall Bar + Kitchen, Stoic & Genuine and Ultreia—you'd think she wouldn't have the energy to cook when she's at home. Yet take a peek inside her Sunnyside kitchen and you'll find a fridge, freezer and pantry filled with some key staples that she sources locally. You'll also meet a chef with just as much passion for creating simple meals with fresh, local ingredients for her family as she has for the meals she creates at her restaurants.
Jasinski fills us in on the foods she always has on hand and where she shops for them in Denver, as well as a few tips to help even the most reluctant home chef get excited about food shopping and cooking again.
Inspired staples to stock up on:
Olives, capers, garlic and lemon. These are all great ways to improve the flavor of any meal, says Jasinski. "While olives and capers will add flavor, both garlic and lemon will bring out flavors in foods," she says.
Fresh herbs, frozen in olive oil. "I grow a big garden in my backyard every year and always have more herbs than I could possibly use during the growing season," Jasinski says. So, after she cuts the herbs, she mixes them with a little olive oil—enough so that the herbs are well coated—and freezes each variety in separate 3-ounce snap-close containers. "It's so worth the effort, because every winter, I have fresh basil, chives, parsley and tarragon ready to go," she says.
Stone-ground and Dijon mustard. Sure, they make a great sandwich spread. But Jasinski also likes to keep these on hand so she can use them in homemade salad dressings or marinades for meat, such as pork.
Homemade preserves. Like mustard, Jasinski uses this as more than just a spread: "Just the other night, I mixed a little apricot preserve with olive oil and verjus blanc, which is essentially unfermented white grape juice, to make a salad dressing," she says. "Verjus blanc can be used like vinegar, except it's not as sharp, so you don't need to use as much fat to balance it out."
Local corn tortillas. "I always have corn tortillas from Pochito's, a little tortilla place that's next to my house," says Jasinski. "I'll make anything into a taco." Her current fave: roasted poblano chiles, fried onions and mushrooms, cotija cheese and a squeeze of lime. Pochito's Tortilla Factory is located in northwest Denver (4421 Tejon St., Denver, CO 80211).
Where to buy restaurant-quality food: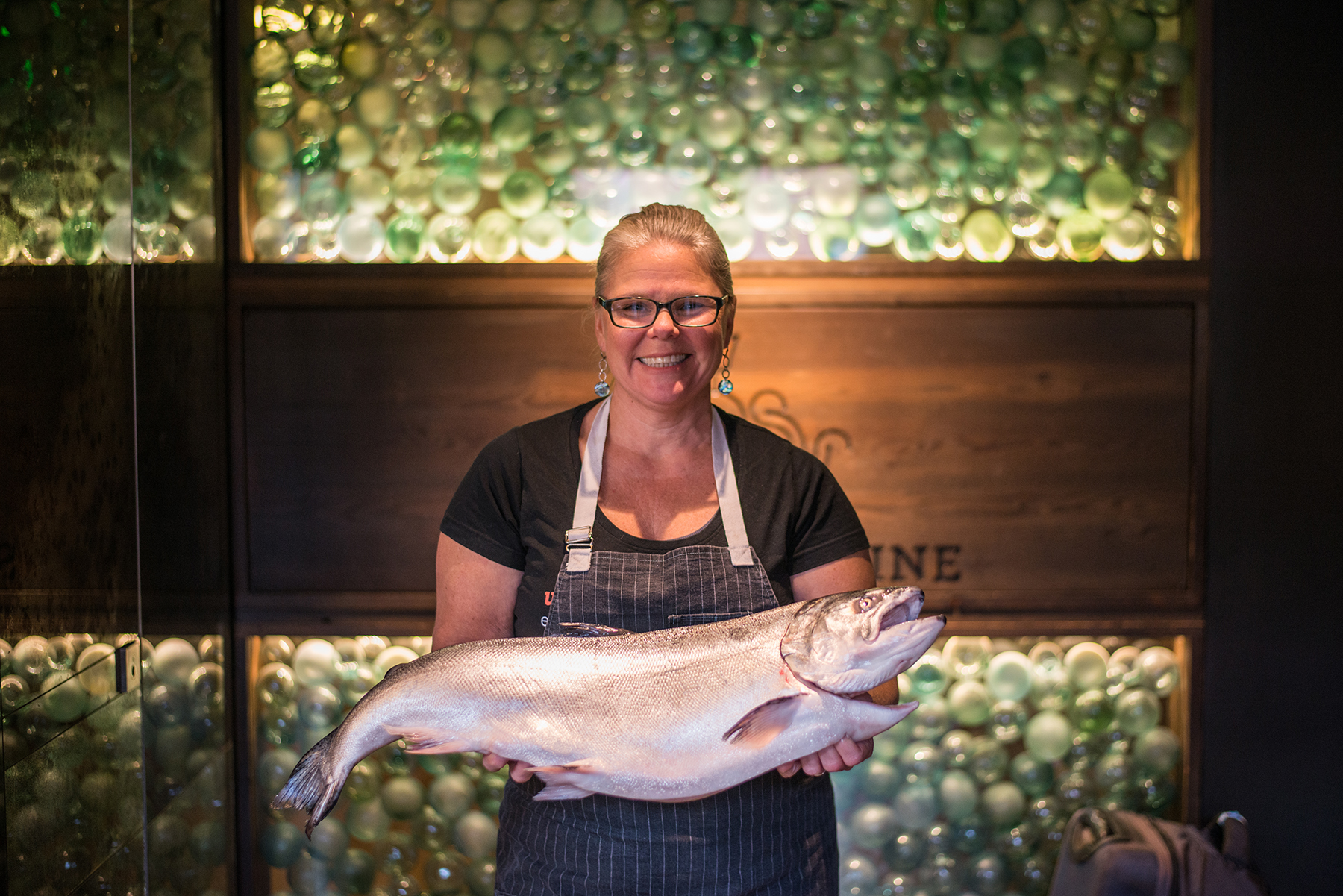 Fish … Pacific Mercantile Company (1925 Lawrence St., Denver, CO 80202). This Japanese food store is a great spot for fresh seafood, says Jasinski. "I'm always impressed with what I find here." To tell if a fish is fresh, look for firm—not floppy—flesh. "If it's floppy, it's probably been manhandled, and there's a good chance that means it's old," says Jasinski. Also, ask to smell the fish before you buy it: "It should smell like the ocean, not fishy," she adds. Tip: You can also order your fish at Jasinski's seafood restaurant, Stoic & Genuine (1701 Wynkoop St., Denver, CO 80202). "We sell fish to the public if you give us two days' notice," she says. "It's great, because we only source the freshest fish."
Cheese … St. Kilian's Cheese Shop (3211 Lowell Blvd. Denver, CO 80211) or The Truffle Cheese Shop (2906 E. 6th Ave., Denver, CO 80206). Jasinski loves both specialty cheese shops, not only for the cheeses on offer, but also the service. "If you're not sure what to buy, ask the cheesemonger to do a tasting," she says. "They want to show off what they've got! Ask them to give you tastes and to tell you a bit about where each cheese is from and how it's made."
How to enjoy shopping and cooking:
Plan your menus for the week. If you don't love to cook, this may sound like the last thing you want to do. Yet Jasinski says if you can have some fun with it, you might find that food shopping will start to feel more adventurous than arduous. "Look for ideas in magazines or pull out an old cookbook to see what inspires you, then head to the store on a mission to get the ingredients you need," she says. Bonus: This will prompt you to shop for the meals you'll actually eat during the week, which will ultimately mean less food waste.
Get to know your grocer. Think you have to find a specialty shop for something like sunchokes? Think again, says Jasinski. "I've helped change what foods my local Safeway carries by simply asking for things they hadn't been selling," she says. "Talk to your grocer. Tell him, 'I love organic raspberries—can you get some in?' Developing a relationship with the people you're buying your food from can make shopping feel more personal—and fun."
Featured in 2018 Health & Wellness (Spring/Summer) Community Edition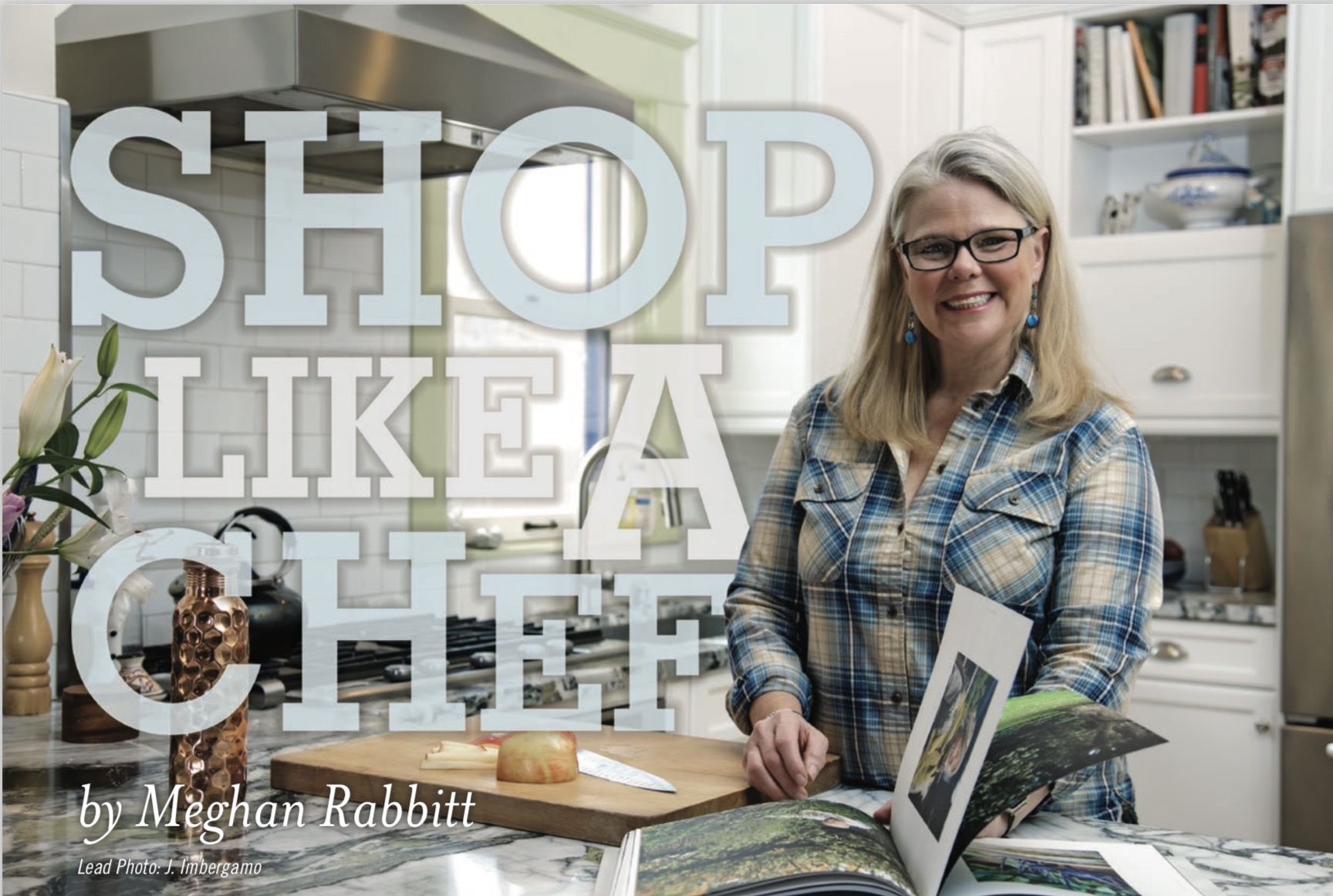 Tags: nutrition
Leave a Comment
Please be respectful while leaving comments. All comments are subject to removal by the moderator.