Too Much Tech |
by
How You and Your Kids Can Take a Digital Detox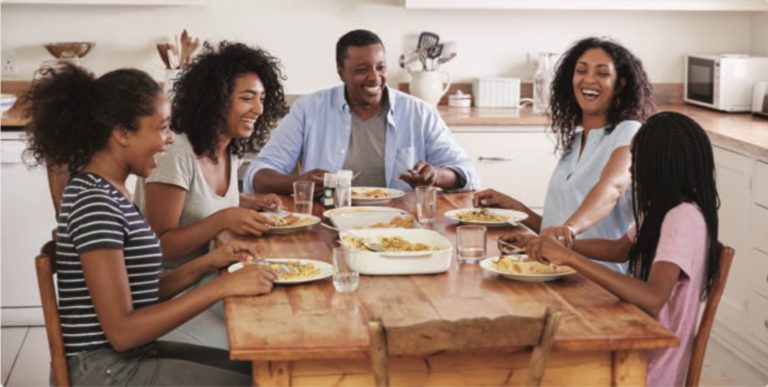 Stephanie Hancock, mother of three, has many arguments about how much time her son spends playing video games and her daughter spends texting friends. She'd love to see everyone in her household spend a little less time with technology. The family does have rules in place, but it's still a challenge.
Hancock is not alone when it comes to the struggle to find balance. There's plenty of research, especially in recent years, supporting the notion that taking some time away from our beloved devices can make children and adults happier and healthier.
The Tech Toll
While technology can be a force for good, it can also take a toll on a young person's emotional and physical life.
In November 2017, Clinical Psychological Science published a study that found that excessive time on devices is linked to a higher risk of depression and even suicide among teenagers. It's this excessive use that concerns the experts.
Dr. Liesl Young, a pediatrician who practices at 5280 Pediatrics in Centennial, says "Tech addiction is absolutely real, but tech compulsion — the urge to keep checking your social media apps or respond immediately to every notification — is much more widespread."
Young says that depression, anxiety and lower self-esteem are all more prevalent than they were even five years ago. Dr. Dan Feiten of Greenwood Pediatrics agrees.
Feiten, who is also a member of the American Academy of Pediatrics' (AAP) Committee on Communications and Media, says overall anxiety and stress levels increase with things like cyberbullying or the mere possibility of it, as well as perceived self-worth based on likes and followers.
Too much tech is creating physical problems for our children as well. Obesity is on the rise due in part to the vast amounts of sedentary time kids are spending on devices. At the very least, Feiten says people should be taking a break, stretching a bit, walk around and introduce a little movement to forestall such perils.
Sheryl Ziegler, a Denver psychologist, licensed professional therapist and author of "Mommy Burnout, How to Reclaim Your Life and Raise Healthier Children in the Process," says that keeping up a conversation with kids about the importance of physical activity for their bodies and their minds is also critical.
Sleep loss is another physical danger. Without sleep, the ability to pay attention wanes, energy levels fall, and the handling of emotions and impulses becomes more difficult.
Even though technology addiction is not an official mental health diagnosis (yet), Ziegler says "addiction begins with intermittent use to recreational use, then progresses into daily use, which then progresses into compulsive use, and in some cases will lead to an addictive use." Sounds a lot like the way in which we use technology, doesn't it?
How to Restore Balance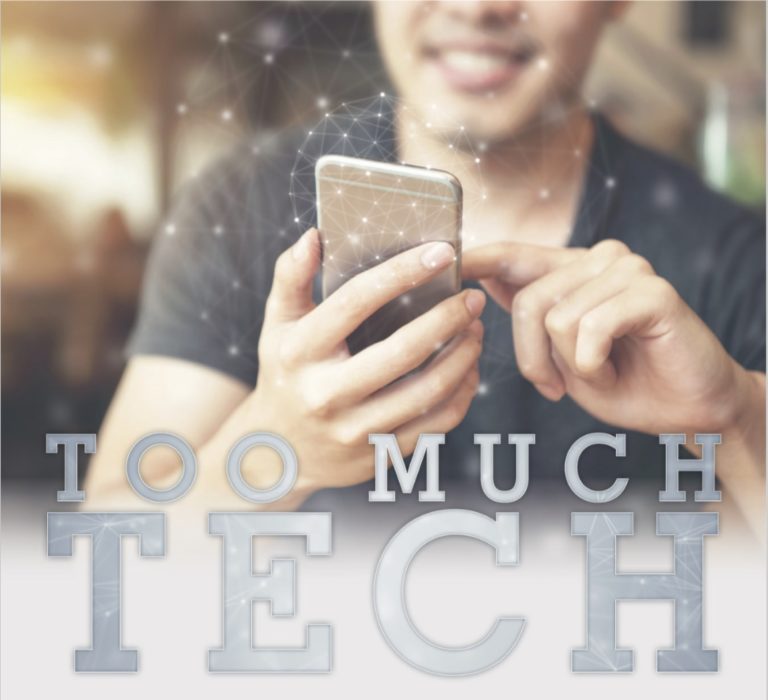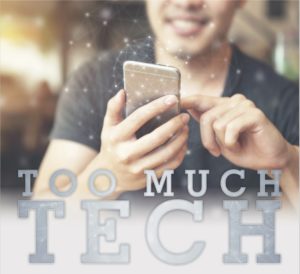 Despite this seeming spiral toward tech addiction, balance is possible and there are some accessible tools and tips to help create it.
The AAP's Family Media Use Plan (www.HealthyChildren.org/MediaUsePlan) helps families create unique guidelines for media engagement. The plan compels families to think and talk about when, where and how often tech can be used based on a family members' age, health and lifestyle.
Young and Ziegler also offer several recommendations for creating tech breaks, which are echoed in the AAP guidelines. These include, but are not limited to:
Discuss the types and frequencies of media usage with children and set clear limits.

Stop all screen time at least one hour before bed.

Designate media-free times and locations, like at the dinner table or when company is over.

Have ongoing conversations about online citizenship and safety, including treating others with respect online and offline.

Create unplugged playtime (remember board games and reading).

Stay active by playing outside, signing up for sports, or simply taking a walk.
Feiten uses a fun mnemonic to help his patients restore balance in their digital lives: 
Peeps and Sleep – Peeps is a reminder to have real-time, in-person interaction with your peeps – friends, family, whoever. Sleep is self-explanatory. Kids need it. Adults need it. Do it.
Learn and Burn – Go to class, listen and learn something new. Then, get some exercise, move around, and be active. Burn calories.

Swallow and Follow

– Put down the device and enjoy a delicious meal, swallow some good food, preferably with your peeps. And finally, spend some time following folks online. If you're tending to all of the other parts of this mnemonic as well, you'll soon find your time and interest in following is diminished.
If you're a parent, the number one thing you can do is set a good example. Like it or not, your kids are taking their cues from you.
"It's a work in progress for all of us," Young says. Technology has its benefits and it's here to stay, but we can be in control of how, where and when, we and our kids use it." 
Did You Know?
The American Academy of Pediatrics reports children today spend an average of seven hours a day on entertainment media like phones and tablets.
Comments
Leave a Comment
Please be respectful while leaving comments. All comments are subject to removal by the moderator.