Aging Parents: Making Every Visit Count |
by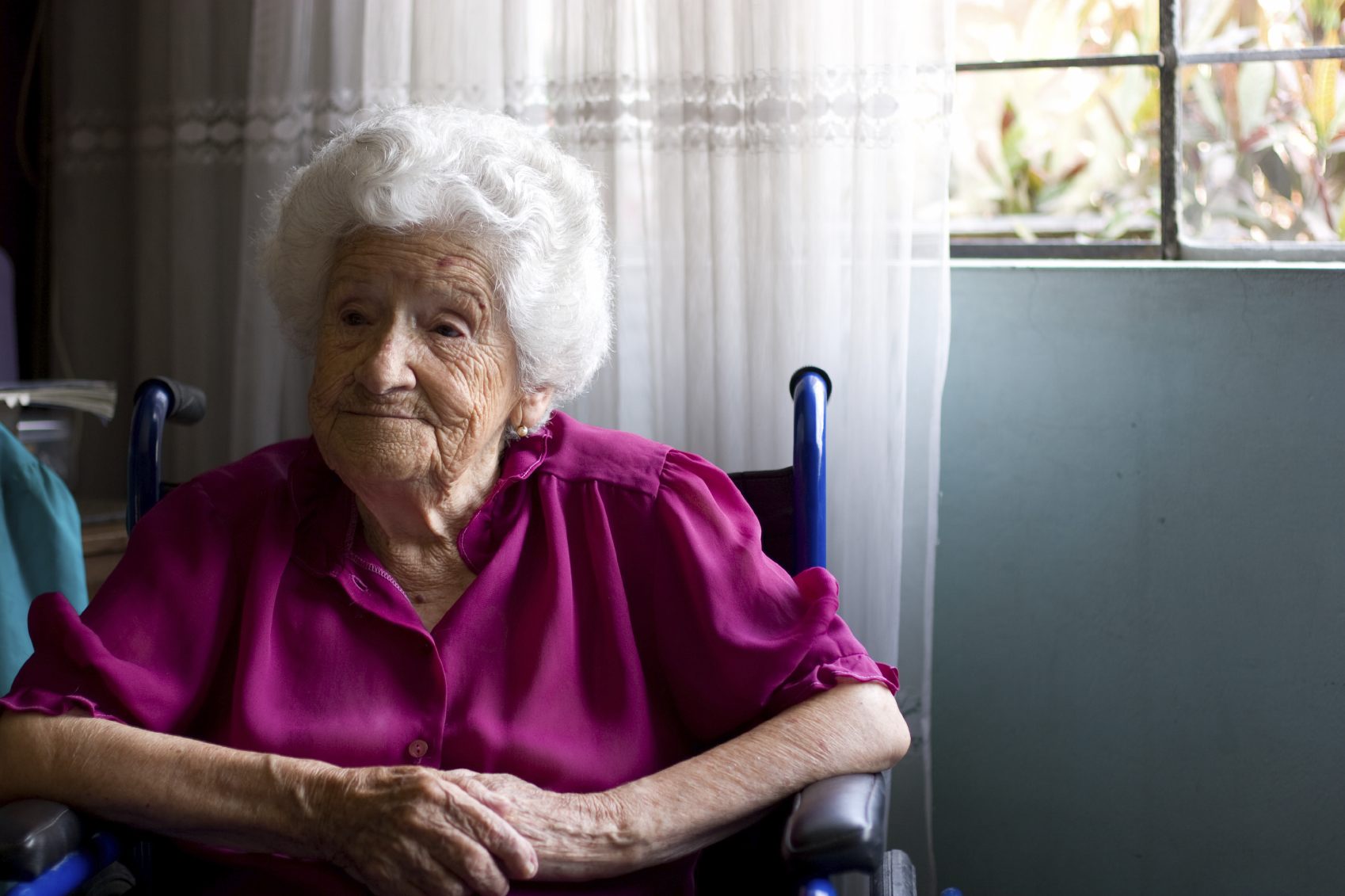 People visiting a loved one in a nursing home want to make every minute count. That doesn't always happen despite the best intentions. Area experts tell us a rewarding nursing home trip requires planning, flexibility and an understanding of just how the facility in question operates.
Colleen Reed, PhD, co-director of the University of Denver's Institute of Gerontology at the Graduate School of Social Work, suggests familiarizing oneself with a nursing home's routines before your visit. "Are there certain times of the day when it's better to visit than others? Know what the natural rhythms or schedules are for older adults," Reed says.
It's wise to share how long a particular visit will be with your loved one. "It helps individuals set expectations and avoids hurt feelings," Reed says. Planned activities can be a great way to spend time together, and they do more than just engage the older person. "They're creating new memories of something fun," she says.
Dan Swiatkiewicz, director of community relations with Brookside Inn in Castle Rock, says visiting residents who suffer from dementia makes planning even more important. Such residents can't handle loud activity or large gatherings, Swiatkiewicz says. It's also wise to censor some information from them. If the resident mentions a relative who may have died years ago, reminding him or her of that fact could instigate a new wave of mourning.
One fool-proof plan when visiting a nursing home resident is to bring a packed photo album. And don't forget snapshots of the grandchildren. "Just bringing in any pictures helps them identify with things they are missing," Swiatkiewicz says.
Rose Ramsey at Apple Ridge Assisted Living Community in Denver says the key to a quality visit is "being real" with the resident. "It's finding out how they're doing, starting a conversation based on who they are and what their functional level is," Ramsey says. Offering ideas for a project can be a good way to engage an older person, particularly male residents, she says. Men often see projects as a way to work through any frustrations they may be feeling. Of course, just showing up may be enough to make a resident's day. "You wouldn't believe how many people don't ever come to visit," she says.
In Home Care
Some seniors don't require the extensive care available in a nursing home. They end up moving in with a family member happy to give comfort and structure to their lives. An adult taking an elderly parent in should be prepared for a role reversal, says Janice Crowley, CEO/president of All Heart Home Care in Littleton. "No matter how close your relationship, it will be strained a bit," Crowley says. The homeowner must not only adjust to the new member of the household but orchestrate their bills and medical needs.
Karen Moorehead, President of Elderlink Companion Care in Littleton, suggests homeowners involve their new guests in as many activities as possible. "Introduce them to neighbors and foster a sense of belonging," Moorehead says. It's also crucial for new house guests to have their own space. Carve out an area of their own and decorate it with some of their favorite furniture or knick-knacks, she says.
Nathan Colburn, co-owner of Accessible Systems in Littleton, says the first step a homeowner thinking about inviting an older parent into the home should do is a thorough house walk through. "Do I have to climb stairs to get into the front door or garage? Do I have locks to work with? Do I have any areas where safety is a concern?" Colburn says. "If I were using a cane or a walker, what would it be like?" Some companies, like Accessible Systems, offer free home evaluations. Sometimes, the most simple safety measures aren't taken.
It's amazing how many people don't put grab bars in their bathrooms, says Kathryn Arbor, co-owner and president of Capabilities, a Westminster store which sells lifestyle products for the elderly. "Fall prevention is a huge issue," Arbor says, whether it's in the bathroom or bedroom. But homeowners should think twice about installing full rails along an elderly person's bed. "They may feel trapped," she says. "A small side rail is very attractive and allows them to hold on and get up and into bed pretty easily."
One way to make a home accessible to the elderly is by installing an "electric glide" device along the stairway. Moorehead says there's a beneficial side effect to all the work required to incorporate an elderly person, particularly a parent, into one's home. "You can take satisfaction and comfort in the fact that you are rewarding your parents with the same care they provided for you when you were a child," she says.
Make Every Visit Count:
Here are some tips from local senior care experts about how to make every visit to a nursing facility a special one.
Bring a movie: Is grandpa a movie buff? Bring along an old favorite on DVD and discuss it at length.
Ask probing questions: No police interrogations, but some deep questions about the person's past can be illuminating. Why did grandpa decide to stay in the Navy after World War II ended? What did grandma think when she first met her husband-to-be? What courses did she take in college?
Book it: Start a book club at the nursing home. Discuss the chapters with the nursing home resident, or suggest he or she does the same with fellow residents.
Avoid health talk: There's always time to discuss the latest bumps, bruises and tests. Make sure to discuss livelier topics, like local news or current events.
Collage it: Organize photographs into theme books or other presentations. A grandparent who sees a collection of pictures from a grandchild's graduation will feel like he or she was there.
Picnic, anyone?: Too rainy outside for a picnic? Try an indoor version, with the resident setting the menu.
The Grandchild Project: Inspire a resident to begin a project with a grandchild — an easy woodworking endeavor or knitting a shawl together. The generational interplay will please both sides.
Adapting your home to a new guest.
Is your father or grandmother moving in? Here are some ways to make sure your home welcomes him or her as heartily as you do.
Feet first: Put nonskid mats on the floor beside the bathtub or shower. Ensure the tub has a non-slippery finish. Avoid using bath oils in the tub which could make the surface slick.
Grab it: Install grab bars in the shower and remove towel racks that may appear to offer support but don't.
Now, we're cooking: Ensure all necessary cooking utensils in the kitchen are within an older person's reach. Check the refrigerator weekly to weed out expired food. Check your smoke alarms. Seniors sometimes lack a strong sense of smell, and they may have hearing issues. Consider a smoke alarm that emits both sound and flashing lights if that's the case.
Walk this way: Make sure stairways are clutter free and well lit. Sturdy handrails are a must.
Work the perimeter: Make sure your home's street number is easy to spot day or night in case an emergency team needs to reach it. The homeowner also can paint the number on the sidewalk outside the home.
Tags: aging parents, assisted living, caring, elderly, home care
Leave a Comment
Please be respectful while leaving comments. All comments are subject to removal by the moderator.