Bone Tumor Ablation Relieves Young Patient's Pain |
by
On and off stage, Mary Katherine Howard is radiant. The 14 year-old high school sophomore is outgoing and active, and importantly, back singing and acting, teeing up on the golf course and working on her latest design projects for the Technology Student Association, an extra-curricular STEM program she proudly calls a "competition for nerds."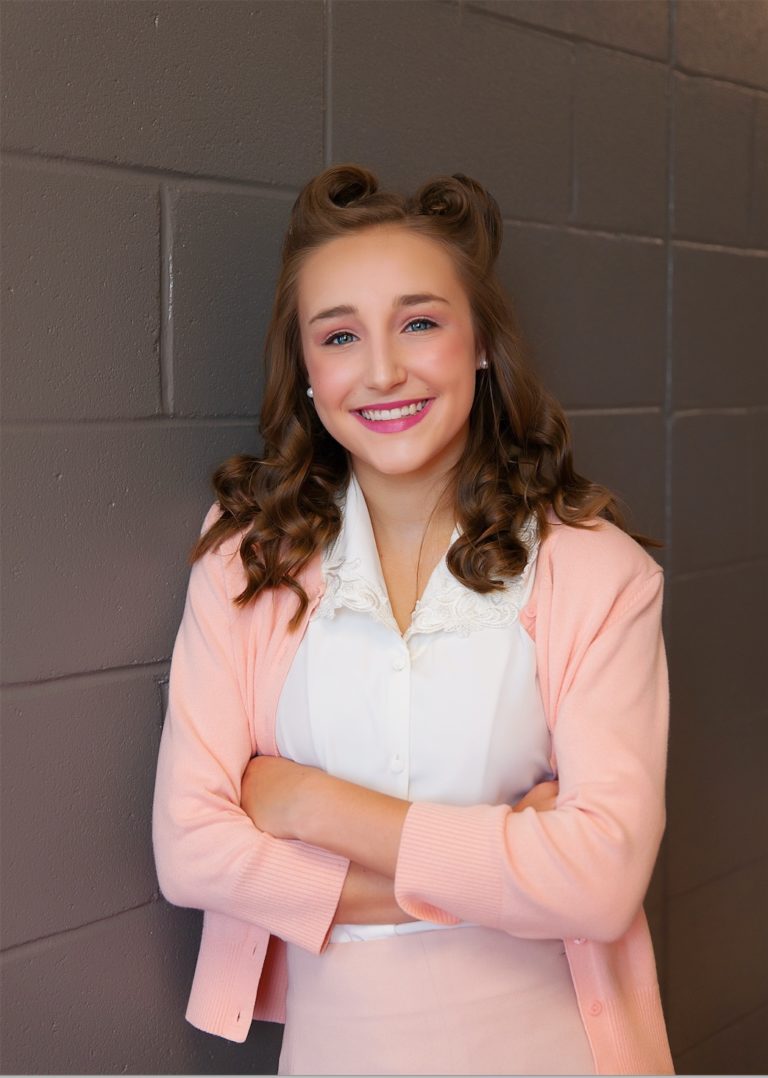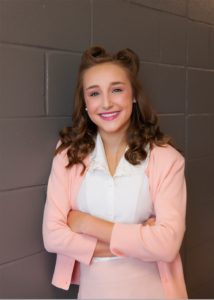 In July 2016, Mary Katherine had a minimally invasive procedure to remove an osteoid osteoma, a benign bone tumor found in children and young adults. Since she had the procedure, she has been pain free.
"It doesn't hurt anymore, so I'm relieved," Mary Katherine says. "It was frustrating. I wanted to do things, but couldn't, because I was in so much pain."
The pain started in February 2016. At first, she and her parents attributed it to overuse since she was playing indoor soccer and may have taken a couple of hard falls. They also thought she was experiencing growing pains. To manage, Mary Katherine did extra stretching but it didn't seem to help. Over-the-counter pain medication did give her some relief.
As time passed, however, the pain grew worse and Mary Katherine told her mom, Amy Howard, that it was waking her up in the middle of the night, keeping her up sometimes for hours. Amy knew then it was time to see the doctor.
"It was a gut thing," Amy says. "It's not right to not sleep at night. I later learned that the pain at night was a hallmark sign of the bone tumor."
Rare, Painful Bone Tumors
Osteoid osteomas are rare bone tumors that most frequently occur in the long bones of the extremities and also the spine, but they can occur in any bone, as Mary Katherine experienced on her hip.
"Even though the tumors are not cancerous, they can be very painful and, as a result, they can significantly limit patients' activities," says Dr. Sonali Mehandru, an expert in pediatric and adult interventional radiology with Diversified Radiology. She performs minimally-invasive, image-guided procedures, like bone tumor ablation at Rocky Mountain Hospital for Children and Presbyterian/St. Luke's.
Classic symptoms of osteoid osteomas include pain that is worse at night, as well as pain that is relieved by anti-inflammatory drugs like aspirin or ibuprofen. Mehandru says the tumors usually manifest when a person's bone is developing and peaks when young people have a growth spurt, usually between the ages of 5 to 30 years old. The cause of osteoid osteomas is still being researched. These tumors do not generally go away on their own and their removal is necessary because they can be extremely painful.
Before Mary Katherine had the tumor removed, she got to a point where she could no longer do things kids her age do, like run or jump. Then shortly prior to her procedure, when she went to present her designs at the National Technology Student Association Conference in Nashville, even walking became difficult. Unable to locate a wheelchair, she just suffered through it. Fortunately, things would soon change.
Treating Bone Tumors with RFA
Radiofrequency Ablation, also known as RFA, is an optimal and effective, minimally invasive procedure to treat osteoid osteomas.
"Almost 90 percent of patients are cured in one treatment," Mehandru says. "It has become the new standard of care for osteoid osteomas, and has completely replaced surgery as the first-line treatment."
Prior to RFA, these bone tumors were removed by an orthopedic surgeon through an invasive surgery procedure that had a long recovery time. Using RFA, Mehandru says patients have a short (one-to-two hour) out-patient procedure and a much shorter recovery period.
RFA has been used since the early 1990s and through improved technology, the procedure nowadays gives patients even better results. In 2016, Rocky Mountain Hospital for Children purchased the Cool-tip RF Ablation System and it was used to treat Mary Katherine's tumor. The new Cool-tip has a built-in cooling system on the probe, which helps reduce risk of skin burn and injury to surrounding nerves and normal tissue.
"Using RFA to treat osteoid osteomas makes sense," Mehandru says. "It allows interventional radiologists like me to very precisely locate the tumor and kill the problem cells while completely sparing the normal adjacent tissues."
Mary Katherine's procedure was a standard ablation. Mehandru took a biopsy of the tumor as a matter of protocol, then burnt the tumor with a small probe for a few minutes. The probe was removed, the small incision was covered and no stitches were needed. Mary Katherine was sent home with some temporary restrictions on running and heavy lifting, and follow up appointments.
Pain and Tumor Free
After the RFA procedure, some patients immediately experience complete pain relief, while other patients have gradual improvement that takes a few days to a couple of weeks.
"I woke up pain free," Mary Katherine says with a sigh of relief. "It was the best sleep I'd had in a long time."
Amy is also relieved Mary Katherine is better. The tumor was removed on a Friday and Mary Katherine was back at theatre practice on Monday. "I have a new appreciation for Rocky Mountain Hospital for Children and their work with kids," Amy says. "Mary Katherine is back doing the things she loves."
Tags: Rocky Mountain Hospital for Children
Leave a Comment
Please be respectful while leaving comments. All comments are subject to removal by the moderator.