Born To Be A National Spokeswoman |
by
Colorado's Sofia Montoya talks surgery, overcoming obstacles and adulthood
Sofia Montoya, 20, is a sophomore at the University of Colorado Boulder studying business with an emphasis on marketing. Like most college students, Montoya who is from Englewood, Colorado, spends her time studying, working and socializing. In 2019, she's also serving as a national spokeswoman for the American Heart Association (AHA).
Montoya was born with Holt-Oram Syndrome, a rare heart disease that affects one in every 100,000 babies. As a result of this condition, Montoya's heart was on the wrong side of her body and had a large hole in it. She had four fingers on her right hand and malformed intestines.
"I've been able to continue and overcome no matter what life throws at me."

Sofia Montoya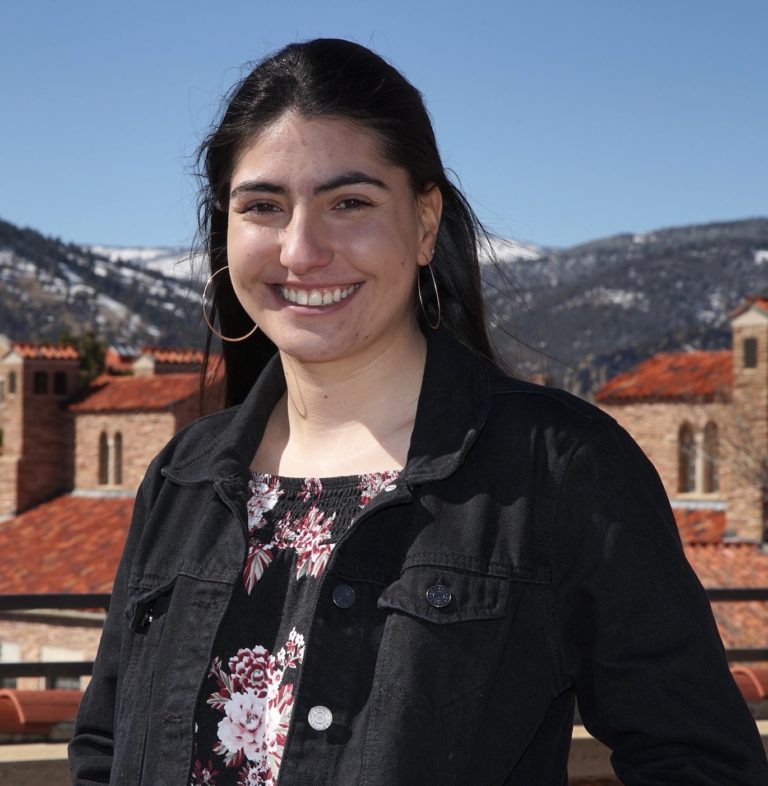 Since 2013, Montoya has been involved in the Denver chapter of the AHA sharing her story and volunteering at events. Last year she was selected with seven other women from across the country as AHA's 2019 national spokeswomen.
"As a college student, I didn't think that I would still be getting the opportunity to share my story on this kind of scale and get the support and love from so many friends," Montoya says.
Most of her friends were surprised to learn that this hard-working, vivacious college student had hand surgery, stomach surgery, and open-heart surgery by the time she was 2 years old. She also required a feeding tube until age 4. And, had pacemaker surgery at age 7.
Montoya is happy people think of her as a young woman working toward a career in business and not a girl with health issues.
Living with Congenital Heart Disease
Even with a heart condition, Montoya had a relatively normal, active childhood. She played soccer, went boating with her family and did most things young kids did.
"I really didn't have any big complications. I went to see my cardiologist every year, but I didn't need any medication or pills," she says. Eventually, at 7, she would need a pacemaker and then have it replaced at 14. But, still, she kept active, joining the marching band and Future Business Leaders of America at Englewood High School.
More and more children are living normal healthy lives after a congenital heart disease diagnosis, says Dr. Abhay Divekar, a pediatric cardiologist and adult congenital heart specialist with Rocky Mountain Hospital for Children at Presbyterian/St. Luke's. Decades ago the chances of survival were far slimmer for patients with complex heart disease.
"You make adaptions, but you just keep going, no matter what."

Sofia Montoya
"Not only are they surviving because of surgical and intensive care, and overall cardiology care, they are becoming adults in large numbers and not only a lucky few," Divekar says.
Care Into Adulthood
As a result of the growing number of adults with complex congenital heart conditions, a new cardiology subspecialty called adult congenital heart disease was developed with the first exam administered in 2015.
Divekar feels strongly about the importance of assisting pediatric heart patients transition to adult care armed with information and education to help them take care of and advocate for themselves.
The transitioning process from pediatric cardiology to adult congenital heart disease specialist, or just to an adult practice as they get older and go off to college, should begin at about age 14, with transition occurring sometime between 18 and 21.
Divekar says this process should start with just a conversation about their disease so that the teenager starts getting familiar with the terms and more knowledgeable about the disease. "Because patients usually come with their parents their entire adolescence, they don't always know about their condition," he explains.
As adults, they're going to need to know about their medications and how to identify a qualified physician for ongoing follow-up care. "It's important to have their last cardiology letter from their doctor, their last ultrasound report, their last surgery report and their last heart cauterization report with them," Divekar recommends.
"They should always carry these things with them in case, for example, they end up in an emergency room in another state. Even though everything is electronic these days, information between institutions is not easy. Even in the ER. Not everyone knows about certain complex heart diseases."
Montoya's Mission
Montoya hopes to inspire other young people born with congenital heart issues and other health challenges to live life to the fullest, as she's done, through her work with AHA.
The message Montoya wants to get out as a spokeswoman is that people should keep going and never give up: "I've been able to continue and overcome no matter what life throws at me. You make adaptions, but you just keep going, no matter what."
DID YOU KNOW? 8 of every 1,000 babiesAt least eight of every 1,000 babies born in the United States have a congenital (present at birth) heart defect, according to the American Heart Association.
Tags: Heart Health
Leave a Comment
Please be respectful while leaving comments. All comments are subject to removal by the moderator.