George Karl: Coach gains insight on health, life from cancer scare |
by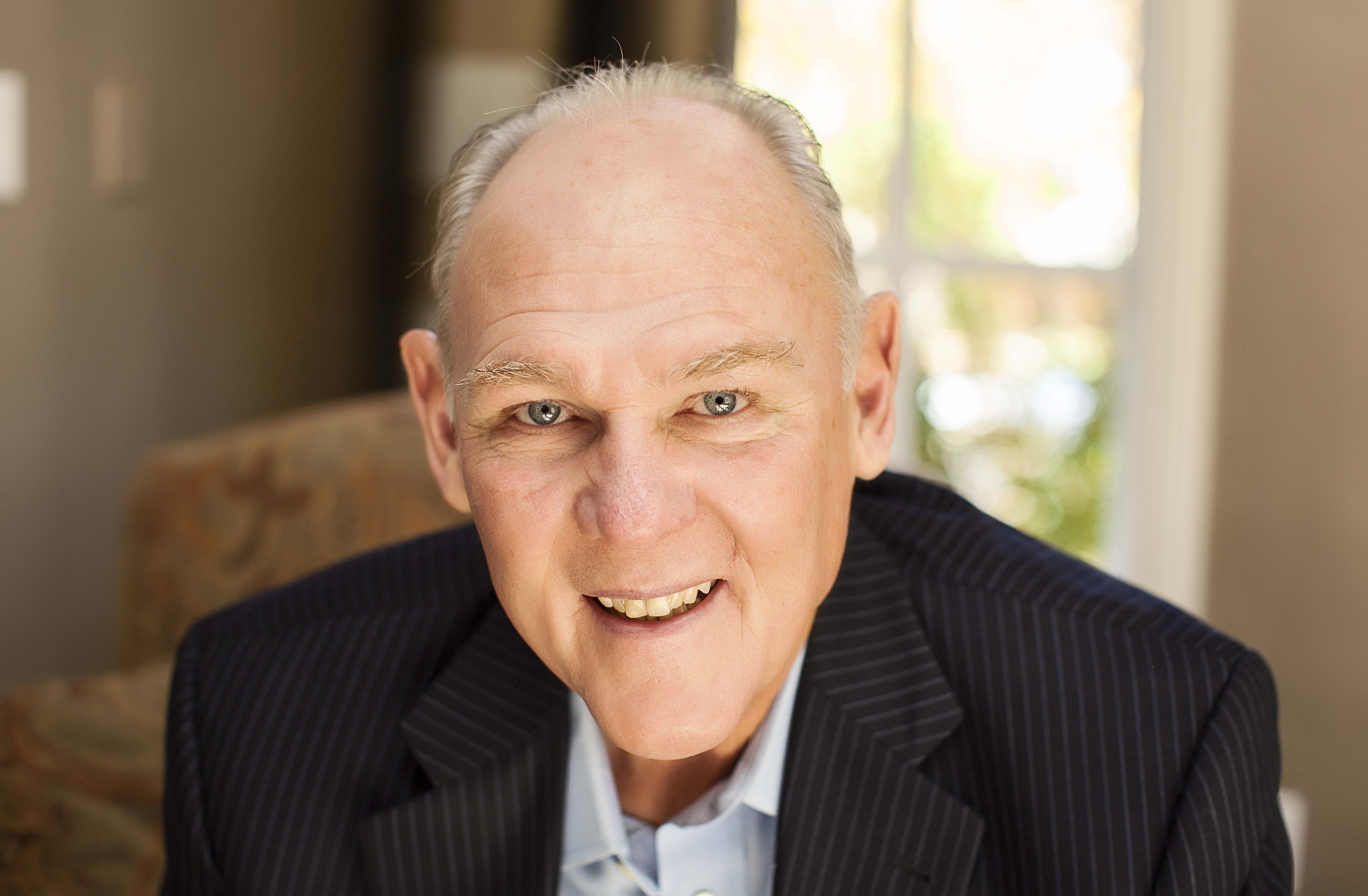 Being the sixth-winningest coach in NBA history, with more than 1,100 victories, can bring a smile to George Karl's face. But the former Nuggets coach considers his two most significant triumphs his wins over cancer: first, prostate and then throat cancer.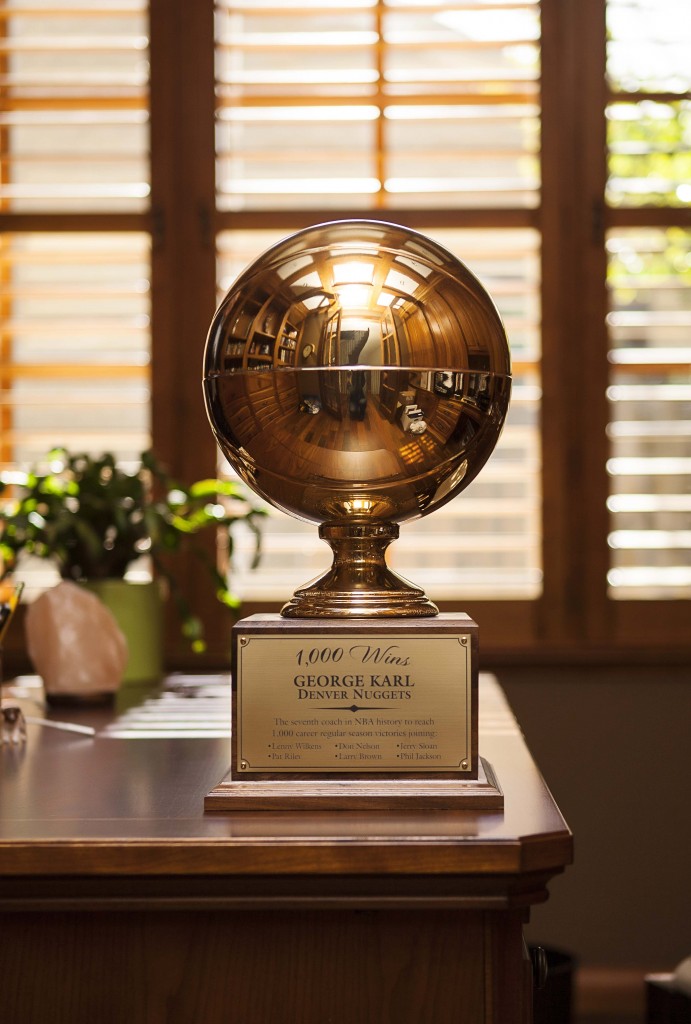 While those experiences started in fear, Karl says they ended in a change of life focus. We recently sat down with Karl, 63, who shared his experiences and lessons learned from battling the disease. Here is some of what he had to say:
H&W: Have you put your cancer scares behind you? Are you cancer-free?
Karl: Life is a lot better when you don't think about dying every day. Living in fear is not healthy, but 90 percent of cancer patients have that fear. I don't think about dying every day now, but when I get some random pain, I do think, 'Could this be cancer? Everything looks good, but you never really know for sure. My energy level is high and I feel good. This April will be my five-year anniversary, and there is a lot of confidence that comes with that, so I am hoping I am done with cancer.
H&W: When you learned you had cancer the first time, what were your thoughts?
Karl: My first thought was: Am I going to live? Everyone, when they learn they have cancer, goes to Google, gets all Googled up. They want to learn all about the kind of cancer they have and whether it is treatable, and how it is treatable, and what doctors to go to. And that's what I did. I told my family. You don't want to scare them but you have to let them be supportive.
H&W: Have your ideas of healthy living changed since getting cancer?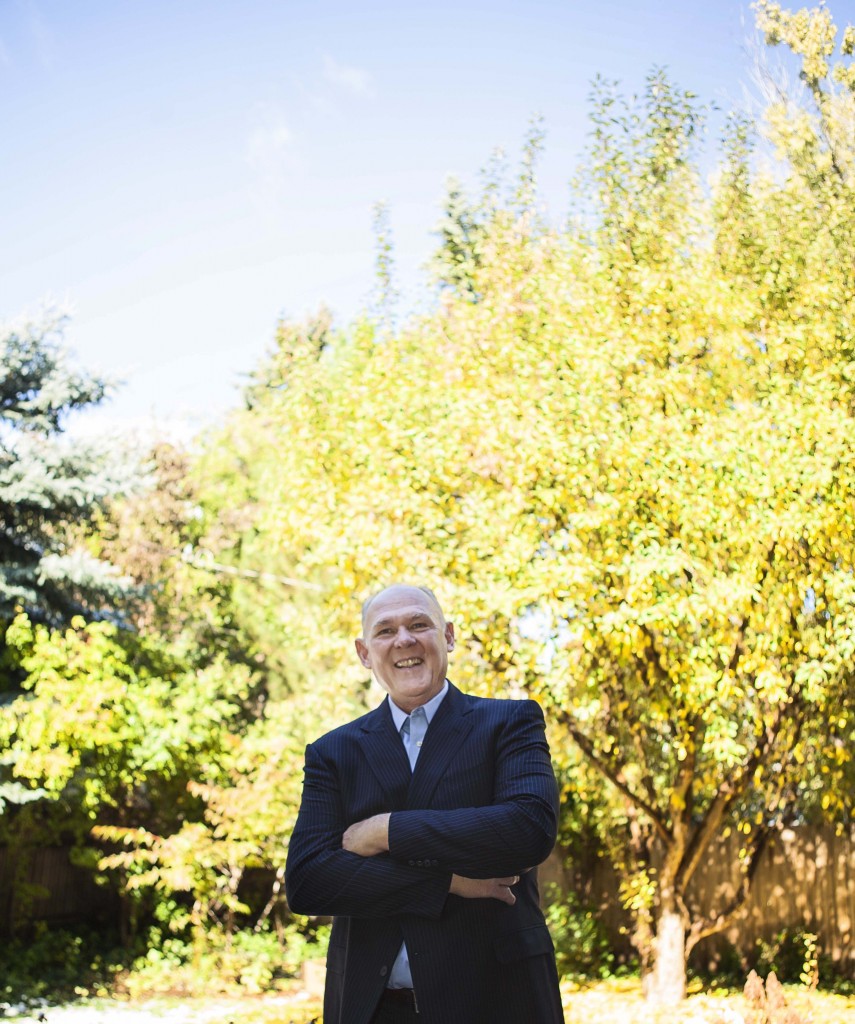 Karl: I've tried to develop a consciousness of being in tune with my body. If I have a headache, I ask: What did I do or what did I eat or drink that could explain this? If I feel the arthritis in my knees acting up, I ask: What did I do to cause this pain? In the past, I would have just taken a pill.
The biggest thing for me is that for years I didn't take care of my body. I was fat and stressed out, doing a tough job. You have to balance stress with meditation and allow your immune system to do its job. Living a stress-free life takes work. You have to think about what you do to cause problems in your body and what you can do to create better health, and then make the right choices.
H&W: What about diet?
Karl: I didn't eat as well as I should have. People need to eat real food, nutritious food. We need to eat less junk food, less processed food, less sugar, less sugar substitutes, less chemicals. We need to drink lots of water and no soda. Pay attention to what foods make you feel good and what foods or drinks make you feel bad. Eat more of the good things and less of the bad and you will feel better.
H&W: "Furious George" seemed to be less furious even before cancer, but has cancer changed your approach to life and basketball?
Karl: I was possessed to be good, to be the best coach possible, and my lifestyle was out of balance. As I've gotten older and smarter, I've learned about the importance of balance. Now I make that a priority. I try to spend at least 30 to 40 minutes a day slowing down, whether that is meditation, exercise, a walk or a bike ride. I take time for me. Make sure you have time for yourself. Stay balanced. I spend time with people who laugh and make me laugh.
H&W: What are your thoughts on being fired by the Nuggets?
Karl: I was disappointed and sad for many days. Some days, I am still sad. But my time coaching Denver was eight and a half really good years, really fun years. Last year's team was the most fun I ever had as a coach. My career here ended on an upswing. I could spend time scrutinizing the Nuggets' decision to fire me, but it doesn't make sense to me, and more time spent thinking about it won't make it make any more sense, so why think about it? A team owner has the right to make that decision. I don't agree with it, but the positives from my eight and a half years outweigh the negatives. I will live in Denver for the rest of my life, so why let this one thing make me bitter?
So many of our problems as individuals and as a society have to do with judgements, judgements we make about others. Instead, we need to look at others with loving compassion and be mindful ourselves of being good and loving people. Don't worry about other people or the behavior of other people. We worry too much about others. We only need to be mindful of our own thoughts and behaviors, to practice mindfulness and peacefulness.
H&W: What's next for George Karl?
Karl: I'm relaxing. I don't have any schedule these days. I'll be on ESPN for the beginning of the season. I'm trying to be ready if something comes up in coaching because that's what I really want to do.
Karl launches foundation to improve the cancer journey for others
Facing cancer twice has taught George Karl a few lessons about life, disease and survival. The prolific coach has 21 consecutive winning seasons on his NBA coaching resume (tied for first all-time with Phil Jackson). Coach Karl's foundation couples his winning attitude and fame to help inspire and teach others about cancer prevention and navigation.
What inspired Karl to take action towards public activism? The medical bill, says Dr. Andrew Nemechek, Karl's primary oncologist. "Even though George had insurance, he saw the bill, and he started asking: What happens to people who don't have insurance and don't have the resources he has?"
Having high-profile patients like Karl can make a big difference in cancer prevention and awareness, says Nemechek, who practices at Swedish Medical Center, where Karl was treated and says he always felt navigated smoothly through the system. Karl has teamed up with the hospital's Progressive Health Center to raise money for the Cancer Care Initiative and was one of the sponsors of Reggae in the Park to benefit Swedish this past summer.
"I think a lot of people don't know enough about cancer. By bringing information to people I think we can help save lives," says Karl. The George Karl Foundation is a catalyst of change, bringing together powerful partners to improve the cancer journey, beginning with educating people about cancer prevention to navigating patients through cancer treatments and ultimately to living healthy after surviving cancer.
Tags: cancer care, George Karl, Swedish Medical Center
Comments
Leave a Comment
Please be respectful while leaving comments. All comments are subject to removal by the moderator.