Laser Microsurgery Removes Cancerous Tumors While Speeding Recovery |
by
It was early May when Norm Lastovica first noticed an enlarged lymph node in his neck. The 55-year-old software engineer and part-time ski patroller from Salida assumed he was coming down with something. But a week went by, and while Lastovica didn't feel sick, the lump didn't go away. His doctor ordered a biopsy that indicated oropharyngeal cancer.
Lastovica asked a friend in the medical field where he should go for treatment, which is how he ended up making the long drive in June to the Head and Neck Cancer Center at Swedish Medical Center to see head and neck surgeon Dr. Andrew Nemechek. "Dr. Nemechek took the time to explain my diagnosis and thoroughly discuss my treatment options, which included surgery, radiation, chemotherapy, or combined treatments," says Lastovica, "Ultimately, I chose to start with surgery."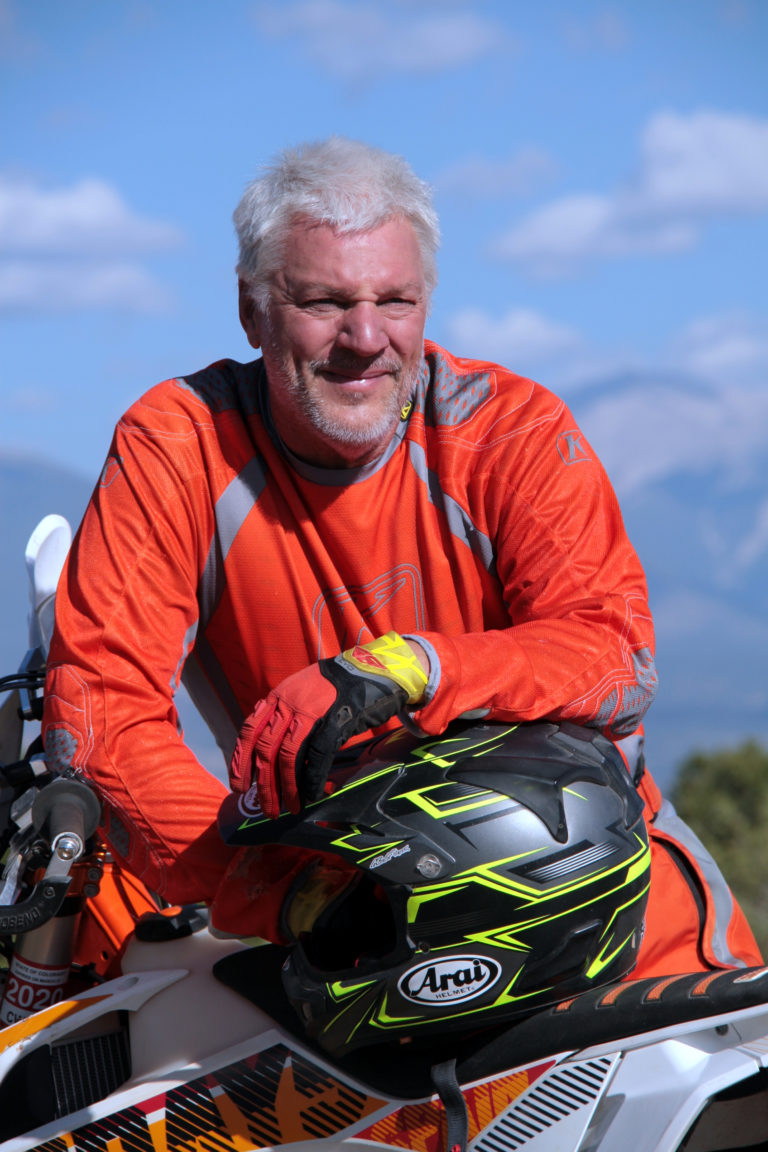 In July, Dr. Nemechek used a microscope and laser technology to remove the cancerous tumor from the base of Lastovica's tongue. Because the disease had spread to at least one lymph node, he also performed a neck dissection surgery to remove about a dozen lymph nodes. "Dr. Nemechek made an incision in a neck crease. If you didn't know to look for that scar, you'd never know it was there," says Lastovica.
Weeks after surgery, Lastovica was back on his motorcycles. "When I put on a helmet, I sense numbness on the left side of my head where the lymph nodes were removed, but all things considered, I feel great," says Lastovica.
In September, Lastovica temporarily relocated to Denver to undergo five weeks of daily targeted radiation therapy with Dr. Marshall Davis, a radiation oncologist at Swedish. "When it comes to your health and life, go wherever the best care is available," says Lastovica. "That's why I chose Swedish."
THE HEAD AND NECK CANCER CARE CENTER AT SARAH CANNON CANCER INSTITUTE AT SWEDISH MEDICAL CENTER
The Head and Neck Cancer Care Center at Swedish Medical Center provides leading edge treatments for cancerous and noncancerous tumors, such as those that affect the thyroid, throat, larynx, oral cavity and salivary glands. Here, patients and their loved ones receive compassionate care from an interdisciplinary team of experts in head and neck tumor surgery, medical and radiation oncology, oral surgery, reconstructive surgery and speech therapy. Nurse navigators guide patients through diagnosis, treatment and recovery.
As a member of the Sarah Cannon Cancer Institute, Swedish Medical Center provides world-class integrative therapies, including access to clinical trials. Anyone can call the askSARAH dedicated helpline at 303-253-3325. A registered nurse is available 24/7 to answer questions about a cancer diagnosis, symptoms, screenings or treatment options.
Tags: Swedish Medical Center
Leave a Comment
Please be respectful while leaving comments. All comments are subject to removal by the moderator.