Lessons in Survival with Julie Aigner-Clark |
by
Best known for her creation of Baby Einstein, Julie Aigner-Clark is sometimes called the original "mompreneur." In 2001, exactly five years, 30 children's books, 10 videos, and six music albums later, Clark sold Baby Einstein to The Walt Disney Company. The sale allowed her to regroup and move on to her next venture—creating new brands that combined her love of the creative process and charitable giving.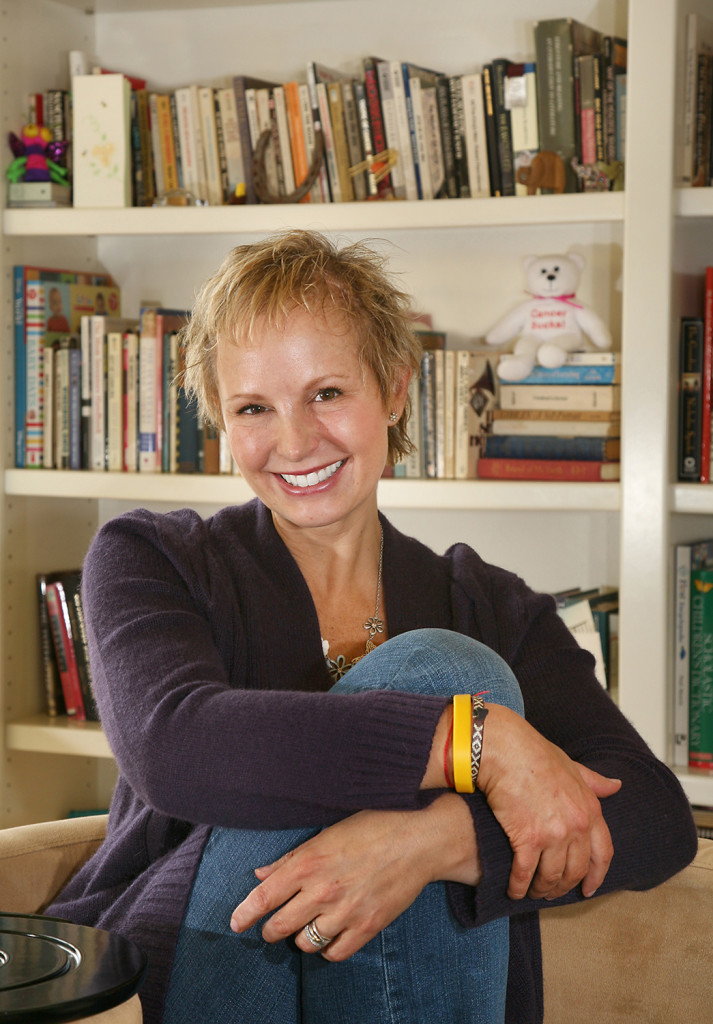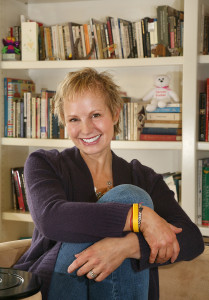 The first project, The Safe Side, was launched in May 2005, and it benefits The National Center for Missing & Exploited Children (www.missingkids.com). The Safe Side's first home video, Stranger Safety, was awarded three Emmys and even featured a cameo with John Walsh, the host of America's Most Wanted.
Over the years, Aigner-Clark has found herself wearing a number of hats—entrepreneur, mother, wife, creative director, teacher, writer, and cancer survivor. Health & Wellness recently had the opportunity to catch up with her at her Arapahoe County home to talk about mompreneurs, cancer, the recent Baby Einstein controversy, and most importantly—survival.
We always hear that the most successful entrepreneurs create products or services simply because they personally recognize the need for it in the marketplace. What inspired you to create the first Baby Einstein video?
Julie Aigner-Clark: You're exactly right—I made the product that I wanted for myself and that I couldn't find in the marketplace. When you're your own customer, you understand just what's right for the product. And in my case, the product wasn't just for me—it was for my babies too. I had taught English and art and had a love of classical music, so I wanted something pure and of high quality.
What's your advice to aspiring mompreneurs who might be hesitant to make that first move?
Aigner-Clark: You can do something, or you can do nothing. Ideas are lovely, but unless you act on them, they're vapor.
Once an entrepreneur, always an entrepreneur: Tell us about your latest project?
Aigner-Clark: I've just completed a children's picture book, to be published in October (2010) by Harper Collins, called Your Love is the Best Medicine. I've survived breast cancer twice in the past five years, and last year went through chemo. I saw the need for a book that would help moms tell their children about what to expect while mom is in cancer treatment and how important a child's love is in mom's healing. It'll be released for breast cancer awareness month, and all of my proceeds are going to cancer research.
Cancer is not a gift because I wouldn't give it to anyone. But it's a teacher. I've learned a lot.
Tell us a little more about writing Your Love is the Best Medicine.
Aigner-Clark: I wrote the book after being diagnosed with breast cancer for a second time. I was 42 years old, and I knew I'd be going through chemotherapy. Like so many moms, I struggled with a way to tell my daughters that I had cancer. And it occurred to me that while I was reassuring my children that I was going to be okay, they would be watching me go through treatment and looking worse and worse. While I was telling them that I wasn't going to die, I was looking and acting sicker and sicker—losing my hair, feeling tired, staying in bed—looking like I was going to die. I wanted to write a book for children that would let them know what to expect while their mom was going through treatment and also make them feel that they could help her—by participating in her life and loving her. My kids were definitely what gave me the strength to fight as hard as I did and still do.
How old were your daughters when you were first diagnosed with cancer? How do they feel about the book?
Aigner-Clark: I was 37 the first time I was diagnosed, and my kids were 6 and 9. I was 42 the second time. I think they're proud of the book and realize how important it is.
Can you share a little about your breast cancer experience?
Aigner-Clark: Both times, I found the lump myself. Both times it was smaller than a centimeter. I've lost a lot: breasts, ovaries, hair, even some friends. Cancer is not a gift because I wouldn't give it to anyone. But it's a teacher. I've learned a lot.
Cancer makes you think about words like legacy
Has cancer changed your perspective?
Aigner-Clark: It's given me the knowledge that I'm so lucky. It's caused me to reflect on my success and helped me realize how proud I am to have made businesses that have had a positive effect on others' lives. I've brought classical music to babies (Baby Einstein), safety to children (The Safe Side), and hope to cancer survivors and their kids.
Speaking of perspective and pride, Baby Einstein has recently come under some scrutiny by a small group of researchers. Even though you no longer own Baby Einstein, how has this controversy affected you?
Aigner-Clark: I didn't really want to fight. I've spent the past six years fighting for my life, and now I find myself fighting for my reputation. But cancer makes you think about words like legacy.
What do you want people to know about the Baby Einstein legacy?
Aigner-Clark: Baby Einstein does not hurt babies. It exposes them to classical music and poetry and art. I never claimed that putting a child in front of a video for hours on end would make them smarter, and any parent who would believe such a thing should not be a parent at all. As you probably know, some researchers have said that any television viewing by babies or young children is harmful; and because of this, my reputation has suffered. I made videos and wrote books that exposed babies to Mozart and Shakespeare and Van Gogh; and because of that, I'm being accused of harming children.
I think most people would agree that the premise of the claims is ridiculous. It seems that most children are exposed to TV, whether they are watching Baby Einstein, Sesame Street, Thomas the Train, or Dora the Explorer.
Aigner-Clark: Exactly. Welcome to the 21st century. Most people have televisions and computers and cell phones with screens, and most babies are exposed to them. I think most parents would agree that a child is better off listening to Beethoven while watching images of a puppet dance or a flower bloom than seeing any reality show that I can think of.
How are you dealing with this?
Aigner-Clark: Even though I don't own Baby Einstein anymore, my husband has filed an open-records complaint in Washington state court against the University of Washington. The researchers who conducted the studies have apparently lost all the records for one study, and refuse to share the raw data for their other study. I believe it's because their claims that my videos harm children are invalid. I want to clear my name. I'm proud of what I made.
After surviving cancer twice, you are clearly a fighter when the cause is worthy. What's your advice to other women who may be fighting against a chronic illness, disease, or simply find themselves in the position of defending something they believe in?
Aigner-Clark: Don't give up. Fight. Believe. Advocate.
Learn more about Julie and her new book, Love is the Best Medicine, at www.aignerclarkcreative.com
Tags: Baby Einstein, Julie Aigner-Clark
Comments
Leave a Comment
Please be respectful while leaving comments. All comments are subject to removal by the moderator.