Raising 'Baby Einsteins' |
by
Aigner Clark daughters offer a peek into family life with 'mompreneur'
(Flanking Mom) Sierra Clark, left, was named after the California mountain range because of her father's multi-generational roots in the state. Her sister's name, Aspen, right, was chosen before her family moved to Colorado 17 years ago, when her parents were hiking in Utah and her mom saw her first Aspen tree.
Sitting in her parents' house on a lazy Sunday afternoon, Aspen Clark's eyes light up when asked to share the plot of her latest project: the first in a trilogy of novels. Evil circus owners, supernatural powers, murder and revenge all come together to round out the 20-year-old University of Denver student's first big literary attempt. At her mother's urging, Sierra Clark, 18, who is sitting next to her sister in an identical wingback chair, shares her latest accomplishment ̶ composition of a four-and-a-half-minute, 18-instrument piece, one her high school concert band learned and played during the year's final performance this spring. And those are just the girls' side gigs.
The Clark sisters, who both hope to put imagination to work pursuing careers in the gaming-industry at DU this fall, opened the doors of their Centennial home recently to share what it was like growing up with one of the country's most-acknowledged "mompreneurs" ̶ Julie Aigner Clark, creator of Baby Einstein. While the girls were too old for their mom's line of videotapes and children's books that sought to enlighten tots through Mozart and Van Gogh rather than Barney and Elmo, they say their mom and dad gave them so much more.
"Our parents really taught us to be creative," says Aspen, recalling how her father would put Vivaldi on the speakers at dinner when the girls were only preschoolers. Sierra remembers Mom setting timers on videogames and encouraging "imagination play," often taking part in their magical worlds. And, "every single night," Aspen says, her mother, a former English teacher and narrator of her videotapes, brought the girls' books to life with "crazy voices" and expressions.
Sure the phenomenal success of their parents' business helped, particularly by opening the educational world of travel, the girls say. "For instance, we got to go see the Magna Carta rather than just read about it in a textbook," Aspen says. "But, even though we grew up in a house like this, they didn't spoil us," she adds, gesturing toward a massive wall of floor-to-ceiling windows framing a stunning view of a Rocky Mountain range in the home once owned by Bronco star Terrell Davis. "They are entrepreneurs. They came from a lower circumstance and raised themselves up, and that's how they raised us, not that everything is handed to you."
Mighty motivation
Mom worked hard in those early years, originally just wanting to make something she wished she'd had for her own babies and remain the stay-at-home mother that she had always wanted to be. "All stay-at-home moms, whether they have businesses or not, have times when they need to get things done," she says. "So the whole idea was: How can I keep my baby engaged and entertained and happy in a way that was going to be fulfilling?" she says.
Now 48, Aigner Clark would go downstairs after the girls were asleep and work on the videotape, putting toy and music to narrative. She drew the company logo with Aspen's crayons at the kitchen table, and eventually began using the girls and their friends as actors. "If you consider putting on a dress and saying 'purple' acting," says Aspen, who has memories of a long table stacked with shiny toys tucked in a back room of the basement. "I really wanted to play with them, but they said I couldn't."
The success of their idea shocked even her and her husband of 22 years, whom Aigner Clark credits for reaching their goal. "I couldn't have done it without him," she says of Bill Clark, who had founded a successful educational-focused business before the two met that Aigner Clark began working for, teaching teachers about his product. One day, she spotted him at a corporate picnic. "He was throwing a boomer-rang, which I'd never seen before, and I was like: What is this magical thing?"
After creating their own business magic and taking Baby Einstein from a $15,000 investment out of their own savings to almost $25 million in sales in the fifth year, the couple decided to sell. "We saw the time flying by," Aigner Clark says. "We actually stopped and said, 'Wow, these girls aren't babies anymore. They are like 6 and 8, and in a minute, they are going to be 16 and 18. And in another minute, they are going to be gone. So we just saw the perfect opportunity to really enjoy that time you can never get back." Walt Disney Co. bought Baby Einstein in 2001 for an undisclosed amount.
Mommy-made lessons
But Aigner Clark never stopped working completely, going on to start other parent-focused projects at MommyMade.com, including a videotape called The Safe Side, created with America's Most Wanted host John Walsh. All proceeds go to the National Center for Missing Children (about $250,000 to date). And Aigner Clark recently partnered with a Denver-area mom in launching a new venture: The Soft Skin Co., which makes non-oil-absorbing undergarments and oils for pregnant women wanting to ward off stretch marks.
The girls say they've learned a lot from their mom and are glad she became a businesswoman. "I feel like her working at home was actually the best option," says Sierra, who will join her sister at DU this fall, both on academic scholarships. "She was there for us and always willing to talk to us and spend time with us, but she also was able to demonstrate that you can be a mom and a business person, too."
Mom gained national attention, invited to everything from Oprah to the Today Show. But one television appearance really stands out. Aigner Clark and Aspen (because, as she likes to jokingly point out: "I am THE original Baby Einstein) were invited to President Bush's State of the Union address, something the whole family will never forget.
"C.C. was back at the White House playing tic-tac-toe with the Secretary of State," Aspen says, using Sierra's nickname given to her as a tot, when she couldn't pronounce her real name. When the president started talking about the success of Aigner Clark, and the cameras focused on the two, Mom and daughter just smiled at each other. "I mean, it was just amazing," Aspen says. "At that moment, I'm like, 'Wow, I am actually sitting listening to President Bush speak, and it's because of this company my mom started.' She's just an amazing mom. I know that people always say, 'You must be so proud of your kids,' but we're so proud of our parents," Aspen says, her sister nodding beside her.
In good times, and in bad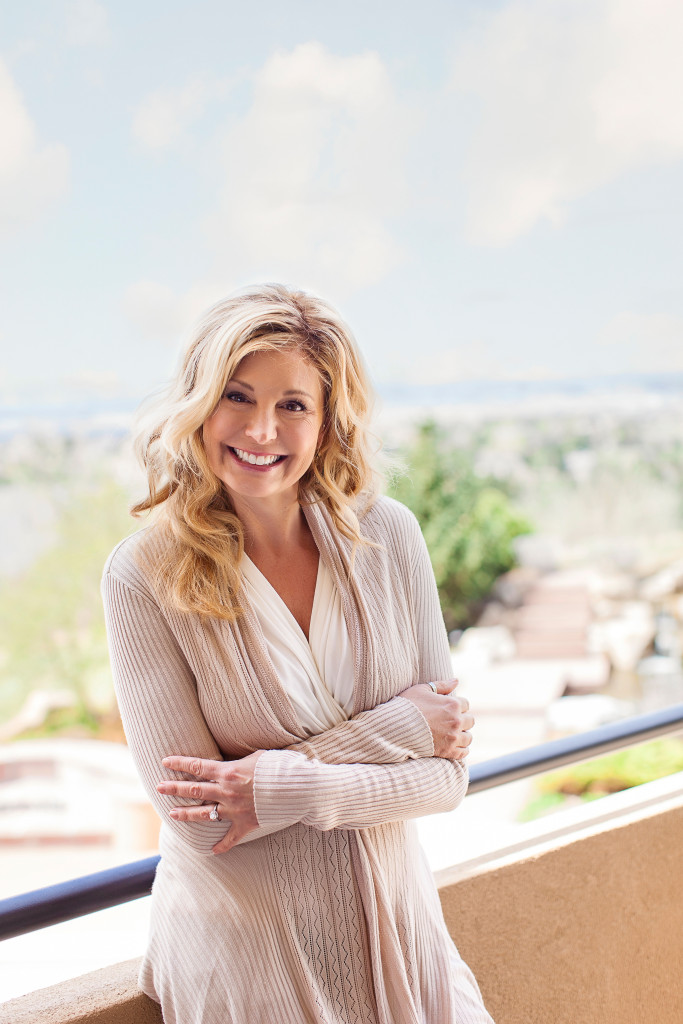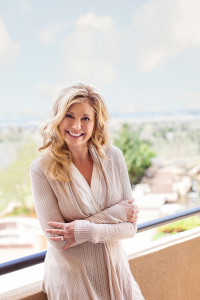 Times weren't always magical in the Clark household. Aigner Clark was diagnosed with breast cancer when the girls were 6 and 8, too young to understand. "I remember sitting beside her at the hospital," Sierra says, of when her mom had a double-mastectomy after discovering a tiny lump in her breast. "But I didn't even know what a hospital was or have any idea of how serious it was," she says.
Her doctors were fairly confident they had caught the cancer early enough, and treated it aggressively enough, for little chance of a return. But it did come back, when the girls were 11 and 13, this time with a vengeance. One doctor told Aigner Clark there were too many tumors in her liver and lymph nodes for hope of recovery, and she was sent home with a Stage-4 diagnosis and advice to get her things in order. "How do you say that to somebody?" Aigner Clark says, her perky attitude giving way to sobriety with the subject change. "And guess what? They are all gone," she says defiantly of the tumors, her voice cracking with emotion.
Aigner Clark painted on a positive face for her girls, and Sierra says she never doubted that her strong-willed mom would survive. Both girls recall their mom's bravery throughout chemotherapy, although she struggled when she lost her hair. "I'd already lost my breasts and ovaries (removed to reduce estrogen in her body). I didn't want to lose my hair, too," Aigner Clark says of her long, blond locks. "Breast cancer steals so much from you as a woman."
The girls learned about strength, love and support from their mom's battle. Sierra recalls when her mom came home after having her head shaved. "You cried, and I sat and rubbed your head for an hour." Aigner Clark, who fought the cancer with acupuncture, supplements, yoga and clinical trials, wrote a book for children with mothers with breast cancer called, "You Are the Best Medicine," with proceeds going to cancer research. She says she's here today because of a miracle and her girls.
Other than preventing the cancer from invading "my wonderfully healthy body" in the first place, Aigner Clark says she wouldn't change a thing about her life, especially her girls. "I just look at these guys, and they are so much smarter than I am, and they are worldly in a way that I always hoped they would be. I think they are really accepting of other people and other cultures. They've both done a lot of volunteer work and understand the need to work and handle responsibilities. I am really proud of them." On her website, she calls herself a two-time cancer "assassin" because, she says, "survivor sounds like you're barely treading water. I beat it, and I want to put that out there. I have two girls, and I want to be here for them," she says. "And I want to be a grandma," she adds with a grin.
Tags: Julie Aigner-Clark
Leave a Comment
Please be respectful while leaving comments. All comments are subject to removal by the moderator.