Medical Marvel |
by
Terrifying childhood accident never stopped noted spine surgeon from helping others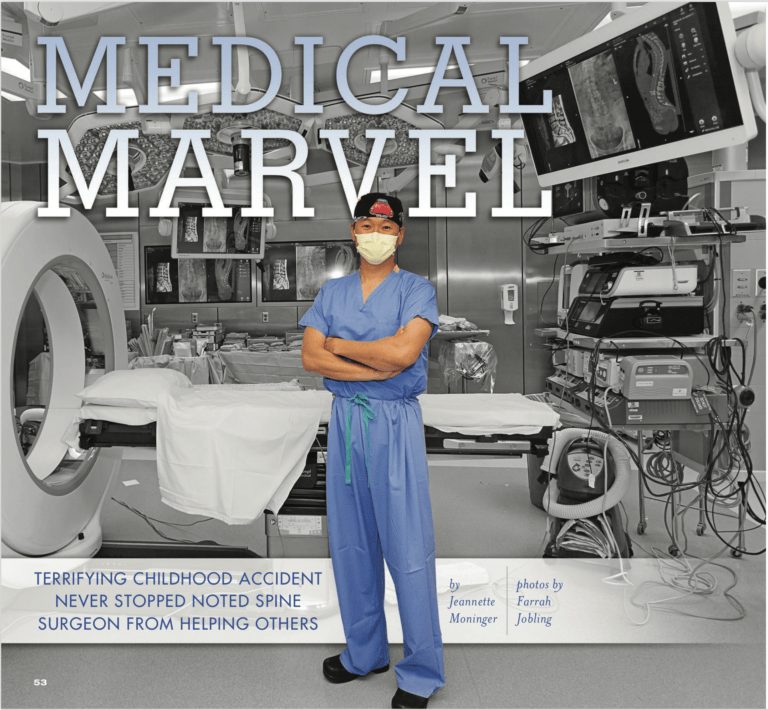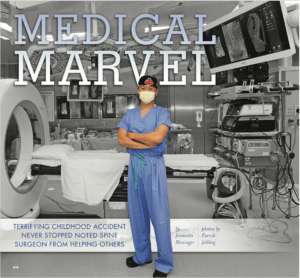 Once upon a time, Woosik Chung wanted to be a storyteller. But the universe had other plans. Instead of pecking away at a computer keyboard, you can now find Chung performing complex neck and spine surgeries at Colorado Spine Specialists at Presbyterian/St. Luke's Medical Center. The story of how Chung, a native of Seoul, South Korea, became one of Colorado's most highly respected orthopedic spine surgeons is quite a tale.
"To my family's knowledge, nobody had successfully completed a bilateral limb reattachment surgery of this magnitude in Korea before,"
It begins in 1977 on Chuseok, a Korean harvest festival that shares similarities with Thanksgiving. On this national holiday, businesses close and families gather. Farmers drive tractors into the cities pulling trailers loaded with bountiful harvests for people to admire, purchase and devour. 
Chung, like most inquisitive three-year-old boys, was fascinated by tractors. So when his friends engaged him in a game of hide-and-seek, Chung went straight to one of the big machines and found the perfect hiding spot close to the engine. While Chung waited for his playmates to find him, he watched the engine's fan blades spinning around and around. "I had this idea that I was going to stop those whirring blades just like you would stop the blades on a cooling fan," says Chung. He reached for the engine. In an instant, the sharp metal blades sliced through Chung's tender flesh and bones, first severing his right thumb, then taking off both hands at the wrists. 
Chung's screams were louder than the engine's roar, and soon his father, a surgeon, was racing the few blocks to the nearest hospital with Chung cradled in his arms. "He was running and trying to stop the bleeding at the same time," recalls Chung. In his wake was Chung's mom, an operating room nurse. "I heard my mom yell that she had found the hands," Chung says. After that, his world went black.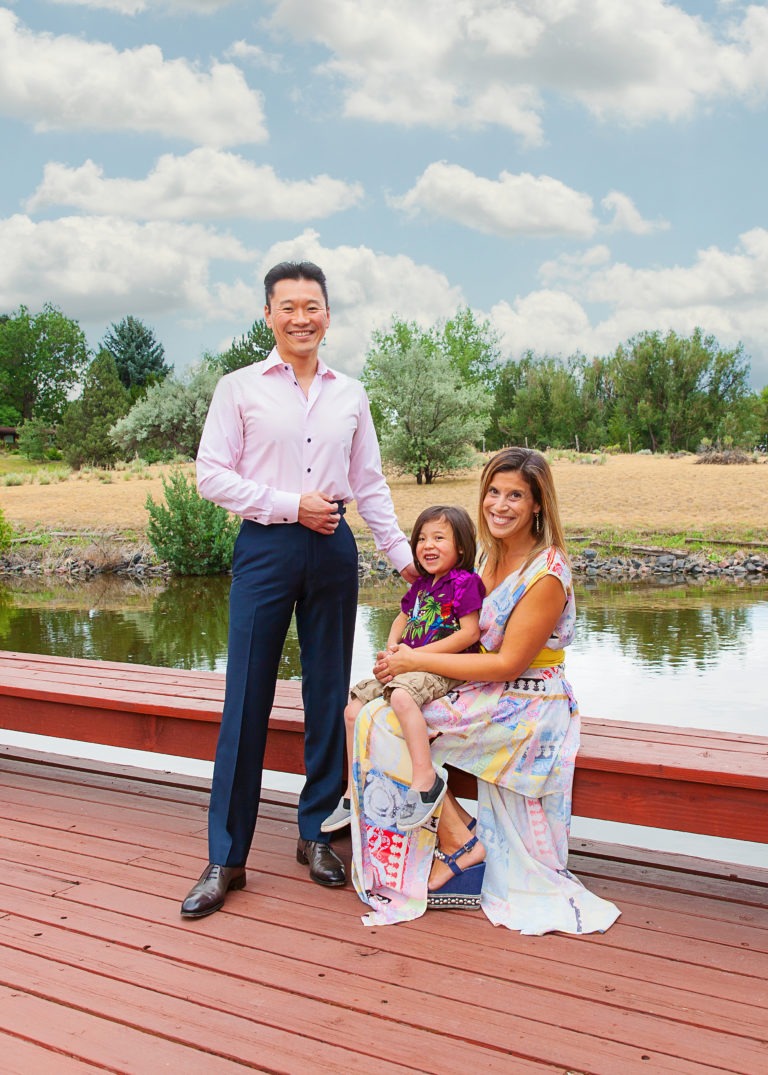 Because of the national holiday, the hospital was operating with a skeleton crew. Chung's father was the only doctor who had any experience with microsurgical procedures, and his experience was limited. "Microsurgery using an operating microscope, very fine instruments and sutures didn't exist as a specialty back then, at least not in Korea," Chung says. During a tedious nine-hour procedure, Chung's father painstakingly reconnected blood vessels, muscles, tendons, nerves and bones. When Chung awoke, he cried out, frustrated that the casts prevented him from sucking his thumb. "I tried to chew through the plaster," he says.
When the casts came off a few weeks later, Chung's hands hung limp. He couldn't move a finger. But as the days passed, his fingers started to twitch. His parents collapsed in grateful tears. Soon, he was able to grasp and pick up objects. The surgery was a success. Word of Chung's remarkable recovery, and his father's exceptional surgical skills, soon spread throughout the country. "To my family's knowledge, nobody had successfully completed a bilateral limb reattachment surgery of this magnitude in Korea before," Chung says. It was the type of outcome that one uses the word 'miracle' to describe.
The Storyteller
Chung's parents decided that there was no better way for him to rehabilitate and get full use of his hands than by practicing ancient martial arts. Chung was sent three hours away to the southern part of the country to live with his maternal grandparents. His grandfather was a martial arts master, a school headmaster and a descendant of revered philosopher Confucius. "My grandfather was very strict, but only because he wanted me to get stronger and better," says Chung. A preschool-age Chung spent his days running in the mountains and learning martial arts. "After the training, I sat by a mountain stream while my grandfather told parables," Chung says. "I didn't realize it at the time, but each story contained a valuable life lesson." Chung's love for stories and storytelling took root.
When Chung was seven he moved with his family, which now included a younger brother, to Malawi, a former British colony in southeast Africa. His father's surgical practice had been so successful after Chung's reattachment procedure that the family had the opportunity to give back through missionary work. Chung's parents collaborated with other physicians from across the globe to found Zomba Central Hospital bringing Western medicine to the region. 
"My parents were the opposite of stereotypical Asian parents. They knew firsthand the demands placed on physicians. They encouraged me to do whatever made me happy."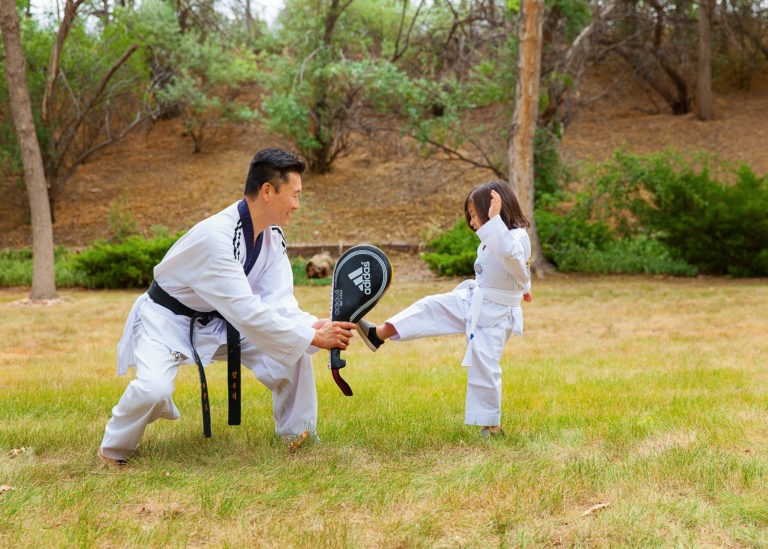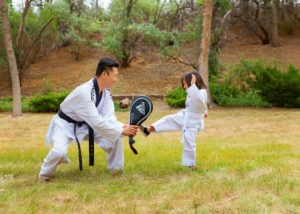 Chung, who had never had any formal schooling, left for boarding school in England. "I was the only Asian kid. I didn't speak English. And I had an imagination and creative streak that didn't sit well with my teachers," Chung recalls. When he felt like the odd-person out, which was often, Chung escaped into stories. 
When Chung was 14 the family relocated again, this time to Philadelphia. Chung enrolled at The Lawrenceville School in New Jersey. "This time, I was the only Asian kid who spoke English with a Scottish accent," he says. Chung was elated to discover that American schools embraced creativity and individuality. "I fell in love with all things academic," he says. 
Chung chose English as his major when he enrolled in Yale University. "I had great plans to become a writer," he says. But he found the focus on old English authors like Geoffrey Chaucer uninspiring. Now unsure of what he wanted to do, Chung dabbled in psychology. He took a visual arts class focused on the design of fractals (repeating geometrical shapes) and became intrigued by the world of math and physics. At the end of his sophomore year, Chung decided to once again pursue a writing career — until he became deathly ill from meningitis. "I was in the hospital for weeks, and another Yale student died from the illness," Chung says. As Chung received top-notch care from a team of physicians and nurses, he realized how much he owed to medicine. "I wouldn't have my hands or my life without quality medical care," he says. "For the first time I started wondering what I would do if my future child got injured or sick. Would I be able to save my child like my parents did?"
Chung recovered and returned to college. After changing his major to molecular biophysics and biochemistry, he discovered a passion for genomics. "Genes tell a story about what makes each of us unique," says Chung, who hadn't completely lost his interest in stories. At the same time, Chung was competing as a member of the USA Taekwondo team. He also landed a job as a genetics research assistant in the neurology department at Massachusetts General Hospital in Boston and opened a taekwondo school that he ran in the evenings. 
Still, Chung was unsure about becoming a doctor. "There was a big part of me that wanted to write. And another part of me that wanted to help people and contribute to medicine," he says. "My parents were the opposite of stereotypical Asian parents. They knew firsthand the demands placed on physicians. They encouraged me to do whatever made me happy."
The Spine Surgeon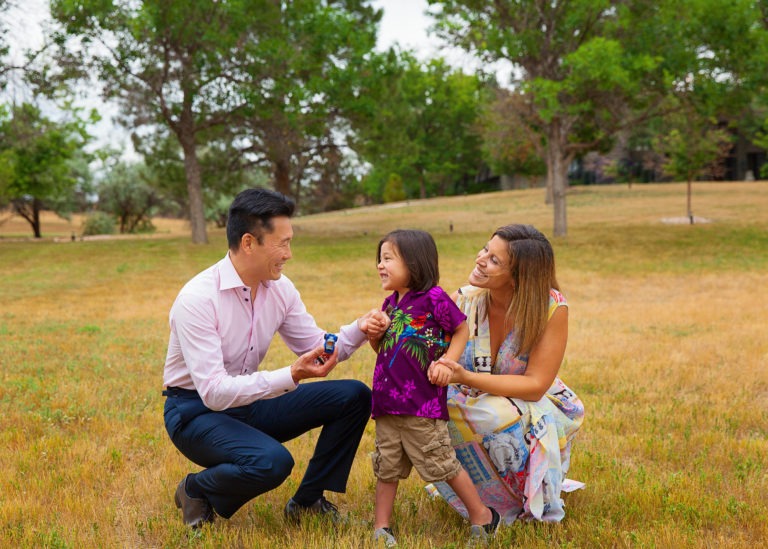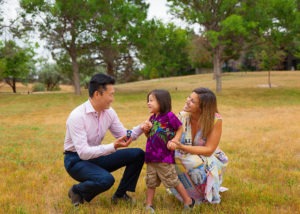 Chung decided to become a hand surgeon with a focus on limb reattachments. He was accepted into The New Jersey Medical School (now Robert Wood Johnson Medical School at Rutgers University). While completing orthopedic residency training at Columbia University Orthopedic Hospital in New York City, he was inspired by the vice chairman of orthopedic surgery who was renowned for his spine surgery expertise. "I was in awe of the advancements taking place in the practice of spinal surgery," says Chung. "It was a young and developing field that is still evolving today." Chung went on to complete fellowship training in spine surgery at Emory University's Spine Center in Atlanta.
"These advancements help me perform a safer, more precise procedure. Patients benefit from smaller incisions, less surgical pain, shorter hospital stays and a faster return to daily activities."
In 2008, Chung and his now-wife moved to Denver to be closer to the mountains where they enjoy biking, running and snowboarding. Today, Chung serves as spine medical director at Presbyterian/St. Luke's Medical Center. He is a renowned expert in degenerative spine disorders like complex scoliosis. He specializes in disorders of the neck and cervical spine, and is an expert at spine surgery revisions, which take place after earlier surgical interventions prove unsuccessful. 
Chung, who loves to work with mechanical devices, says orthopedic spine surgery was definitely the right choice. "I love being able to use innovative technology like 3D-image-guided navigation systems for spine surgery and robotic arms to ensure precise placement of surgical instruments and screws," says Chung. "Unfortunately, back pain continues to affect millions of Americans. These advancements help me perform a safer, more precise procedure. Patients benefit from smaller incisions, less surgical pain, shorter hospital stays and a faster return to daily activities."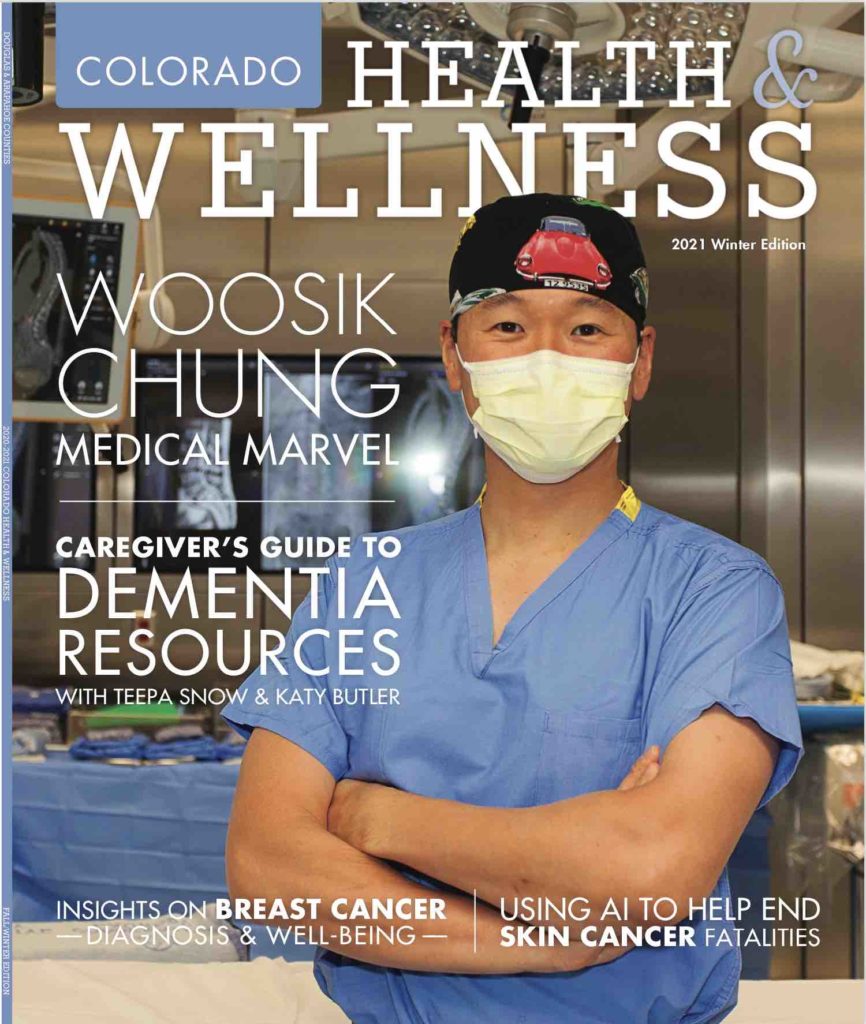 In 2016, Chung used a minimally invasive approach to perform cervical disc replacement surgery on Neale Heywood, a guitarist for Fleetwood Mac. The procedure uses artificial discs, a type of mechanical device, to replace damaged ones. Unlike older methods, this new approach doesn't require the use of screws or bone fusing, which helps preserve range of motion for the entire spine. Five years earlier, Chung performed spine fusion surgery on the guitarist to structurally stabilize his spine. Chung admits he didn't recognize Heywood's name when he saw him for the initial consultation. "I knew he was a person in pain and that I could help," he says. Before he met Chung, Heywood thought he might have to say goodbye to his guitar-playing days. Today, he's back on tour with the band.
Chung's passion to help people and make a difference in their lives continues to propel him through all of his endeavors. Over the years, he's kept up with his martial arts training, although most of his sessions happen at home after long days at work. He is now the father of a 4-year-old son who, Chung admits, is as mischievous as he once was. "He's already had a couple of broken bones and a few trips to the emergency department," Chung says. When his son was injured, Chung was there to help, just as his father was there for him during the harvest festival more than four decades ago. At night, Chung puts away his surgical scrubs and turns back into a storyteller, regaling his son with tales passed down from his grandfather. And if his son someday aspires to be a writer or a doctor? "I'll tell him to do what makes him happy," Chung says.
Tags: Presbyterian St. Luke's, spine surgery
Comments
Leave a Comment
Please be respectful while leaving comments. All comments are subject to removal by the moderator.