Meet the Doctor: Nel Gerig, MD |
by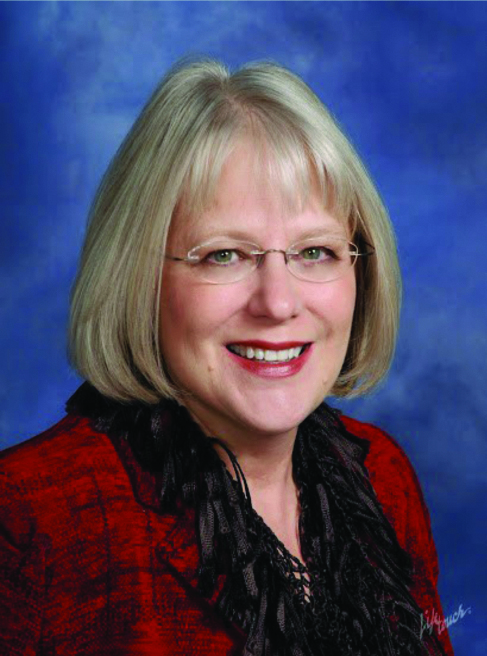 Dr. Nel Gerig is a urologist and medical director of the Pelvic Solutions Center in Denver, which she founded. She is also president of the Rocky Mountain Urological Society. Gerig graduated from the UCLA School of Medicine and completed residency in urological surgery at the University of Colorado Health Sciences Center. She is affiliated with Presbyterian/St Luke's Medical Center.
What services does the Pelvic Solutions Center comprise?
We evaluate and treat all kinds of pelvic pain in men and women. We're the hub of an interdisciplinary team of health care providers who work to help people with pelvic pain find healing — and hope[ML1] .
What kinds of conditions fall under the category of pelvic pain?
There are many. I see patients who experience a variety of symptoms related to bladder, bowel and sexual function, often exacerbated by musculoskeletal conditions. For example, I saw a soccer player who played with an ankle injury for a prolonged period. Doing so affected her gait, which affected her hip, which led to pelvic pain.
Another physical activity that can lead to pelvic pain is cycling, which can put excessive pressure on the pudendal nerve, resulting in pain when sitting.
A bladder disorder known as interstitial cystitis, as well as endometriosis and other inflammatory conditions, often contribute to pelvic pain.
How is the evaluation and treatment of pelvic pain interdisciplinary?
A: The pain often develops in a multi-step process, and can be multifactorial. For example, a gastrointestinal condition may cause inflammation leading to tension and spasm in the surrounding muscles, which try to "protect" the area that hurts. The alignment of the structures connected to the muscles may then be altered. All of this results in increased sensitivity of the pain nerves, which then develop altered patterns of communication with other organs, muscles and skin.
So, the treatment might require care by a gynecologist, orthopedist, colorectal surgeon, or physiatrist [a rehab specialist], and other specialists. Pain, if present long enough, can lead to depression and anxiety, which can exacerbate the pain and must be treated as well. Many disciplines treat conditions that affect, or are affected by, the pelvis.
How has treatment advanced?
Much knowledge has been gained about the underlying mechanisms that cause and perpetuate pain, and therefore how to treat the pain[ML2] . New medicines and combinations of medicines continue to be developed. Physical therapy also plays a critically important role and will continue to evolve into a primary position.
We can also treat neuromyofascial pain—pain related to nerves and muscles—with trigger point manipulation and other therapies, including neuromodulation. So there are new and ever-improving methods for pain treatment.
To learn more call the Pelvic Solutions Center at 303-260-5092
Tags: MD, Nel Gerig, Pelvic Solutions Center, Presbyterian/St. Luke's
Comments
Leave a Comment
Please be respectful while leaving comments. All comments are subject to removal by the moderator.