Miracle from afar |
by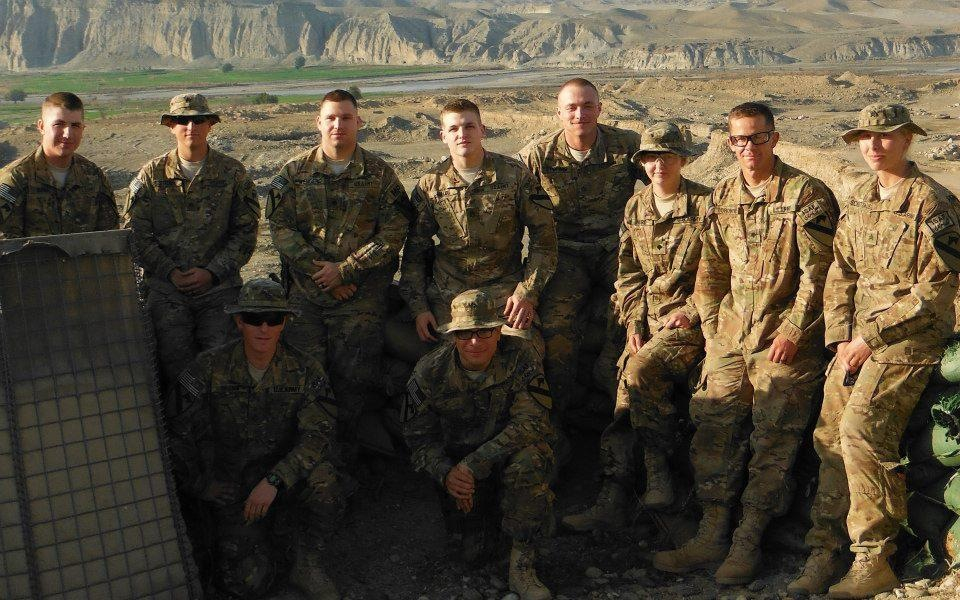 Soldier witnesses son's Colorado birth from Afghanistan
As Cavin Toronto took his first peek into the world, the room that greeted him was filled with the usual: doctors and nurses, tears and smiles, Mom and Dad. But when the cord was cut and baby Cavin was handed over to the proud parents, all Dad could do was watch.
"He couldn't hold him or anything," says Mom, Amanda Toronto, 34, of Castle Rock. "But it was good. I was glad he was able to see it."
"What touched me most was how he could see and hear everything, and Amanda could speak to him throughout the delivery, just as though he were in the room."
Stan Toronto wasn't in the birthing room at Sky Ridge Medical Center that day. He was in Afghanistan, serving in the U.S. Army 1st Cavalry Division. Yet, thanks to videoconferencing, the soldier was able to witness the birth of his son (nicknamed "Cav" for his father's unit) from thousands of miles away.
Seeing him born, and seeing that he was "healthy and OK," was indescribable, says Dad, Stan Toronto, 34, via email. "Thank goodness for technology." FaceTime and Skype are increasingly being welcomed by the military and some hospitals, such as HealthONE's, to bridge the miles and ease the sadness of soldiers destined to miss out on one of life's most precious events.
"By allowing videoconferencing, he was able to be a part of a priceless moment with his family," says Dr. Steven Grover, who delivered Cav. "What touched me most was how he could see and hear everything, and Amanda could speak to him throughout the delivery, just as though he were in the room. I loved how they took a family photo with Amanda, Cav, and Stan (via iPad)."
Although unlucky in trying to time the birth so it would happen when the nine-month deployment was over, the parents both realize luck was on their side in that: the connection worked throughout "the important parts" of birth; the doctor and hospital were agreeable to the idea; and Dad was at a military post where internet connections home were allowed, Amanda Toronto says.
"There are times when they go days without it (internet/phone connection)," she says, adding that being able to "FaceTime" routinely with Dad has made deployment so much easier on the family, which includes brother John, 5, and sister Amelia, 3. Some soldiers cannot connect with home at all, depending on their duties or deployment location, she says.
Although her "big-time Army guy" was too queasy to watch all but the final push, "hanging out at my head like he always did" and coaching her on, he saw the important parts, Mom says. Cheers rang out in the barracks hallway in Afghanistan, as Dad announced the news from his private room, where he sat viewing the miracle alone. Meanwhile, in Colorado, Grandma did the honors of cutting the cord as Dad's iPad-framed face, held up by an aunt, looked on.
"And then afterward, it was awesome," Mom says. "I went back to my room, and he called, and the three of us hung out on FaceTime, just like if he were there."
Although Stan Toronto says it wasn't "exactly" like being there, he is grateful. And when it comes time to discuss his new son's special name and unusual birth with him, Dad knows what he will say: "I'll explain to him the service that I was rendering to our country had taken me away, and I was not able to be there physically. But, because of the blessings of technology, I was still able to see him being born."
Tags: Sky Ridge Medical Center
Leave a Comment
Please be respectful while leaving comments. All comments are subject to removal by the moderator.