Putting babies first |
by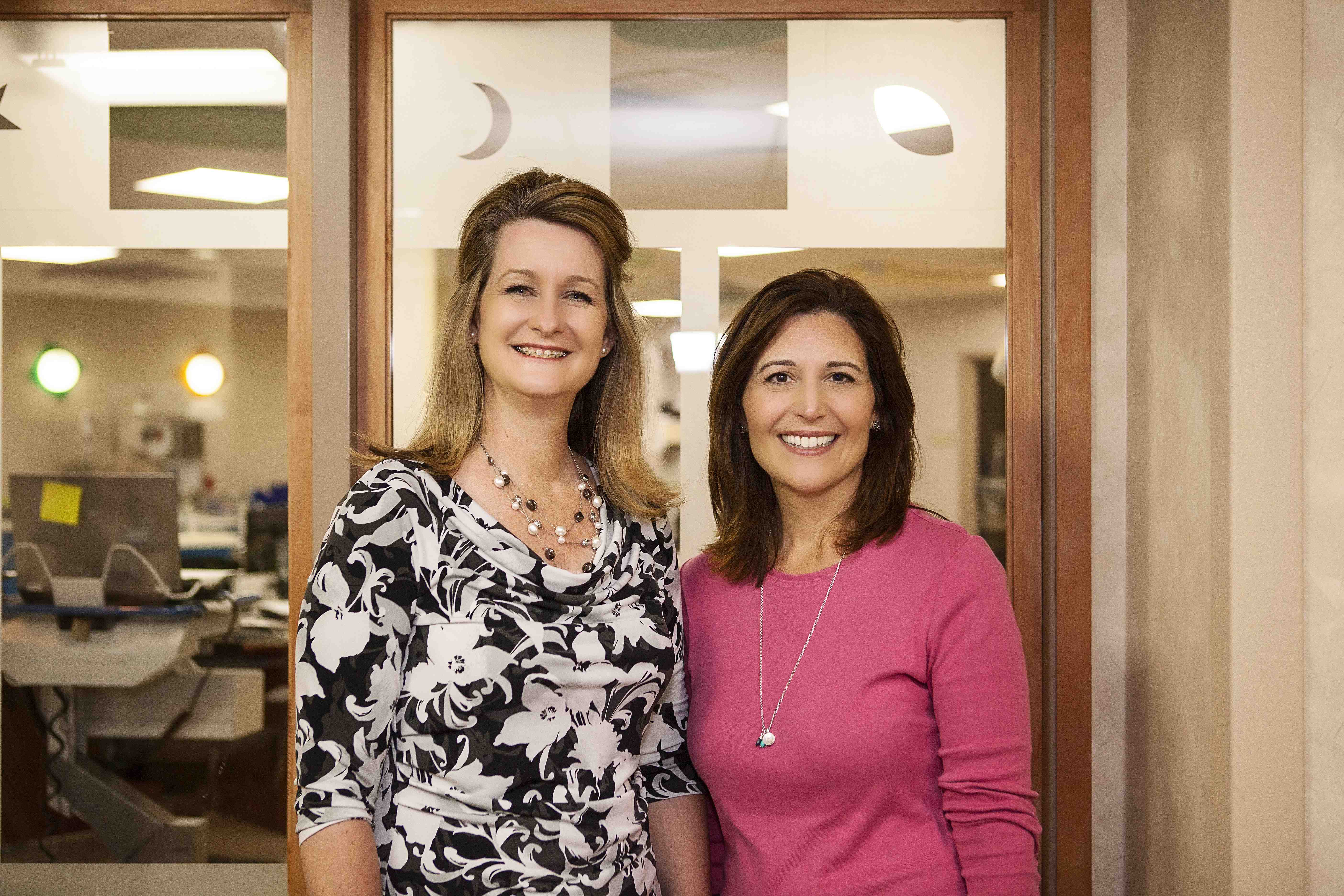 Sky Ridge works toward boosting infant bonding, breastfeeding
Research has made it clear: Breast milk rocks. At Sky Ridge Medical Center, which has made great strides in boosting breastfeeding for the long-term health of its littlest patients, a new endeavor to secure a "Baby Friendly" designation will ensure more of the nearly 4,000 babies delivered each year reap the rewards of their mother's milk.
But the national initiative does more than recognize hospitals for their breastfeeding efforts. Its required changes enhance the birthing experience for all parents and babies by boosting family bonding and parent education, says Tamera Martin, manager of Sky Ridge's pediatric department and Neonatal Intensive Care Unit. "It's one part of a bigger effort to improve overall care," Martin says.
The 'Golden Hour'
"Baby Friendly" requires all babies, when medically possible, be placed on Mom's chest right after birth for the first hour, which has a number of researched benefits. "Studies have found that babies who nurse in the first hour of life have fewer breastfeeding issues later on," says Beverly Wilhelm, a Sky Ridge lactation consultant. By encouraging that skin-to-skin time during that "golden hour," newborns will instinctively root for the breast and begin feeding, Wilhelm says.
"And it's not just about breastfeeding," Martin says. That first hour is special for parents and promotes family bonding, she says. Research also shows a mother's body next to baby's helps regulate the newborn's temperature and stabilize vitals faster, Martin says.
New roommates
The initiative also requires staff to encourage "rooming in," where babies remain with their parents during the hospital stay, rather than spending hours in the nursery. "With rooming in, breastfeeding unfolds more naturally," Wilhelm says. Babies are more likely to feed on demand, which builds breastfeeding skills and milk supply, she says.
Having baby in the room also allows family connections to form and provides nurses more opportunities to teach new parents important lessons, from how to calm and diaper baby to how to recognize baby's cues, Martin says. "In the old days, when the baby was in the nursery all the time, the parents would go home and suddenly find that they didn't know what to do."
A journey
As research continues piling up on the benefits of mother's milk, particularly for NICU babies, supporting women with breastfeeding remains a chief goal, Martin says. "Breast milk helps babies' digestive systems; it helps prevent allergies; it boosts brain development, all of which is important for every baby, but especially preemies," Martin says. And, Wilhelm says, the antiviral and antibacterial properties in breast-milk are highly protective during those first weeks. "It's like nature's medicine."
The "Baby Friendly" initiative is one part of a journey to improve quality of care for all parents and babies at Sky Ridge, an important and largely educational effort, Martin says. "For some moms, all they know is what they learned from their mothers. What we do and know today is very different from generations ago."
For more information: www.babyfriendlyusa.org.
http://www.skyridgemedcenter.com/conditions_we_treat/pregnancy_childbirth/
Are you or a loved one in need of a doctor? A HealthONE representative can answer your questions and help you find the right physician, close to home. 303-575-0055
Tags: bonding, breast feeding, Sky Ridge Medical Center
Leave a Comment
Please be respectful while leaving comments. All comments are subject to removal by the moderator.