Spine Surgery: Coming Back as Strong as Ever |
by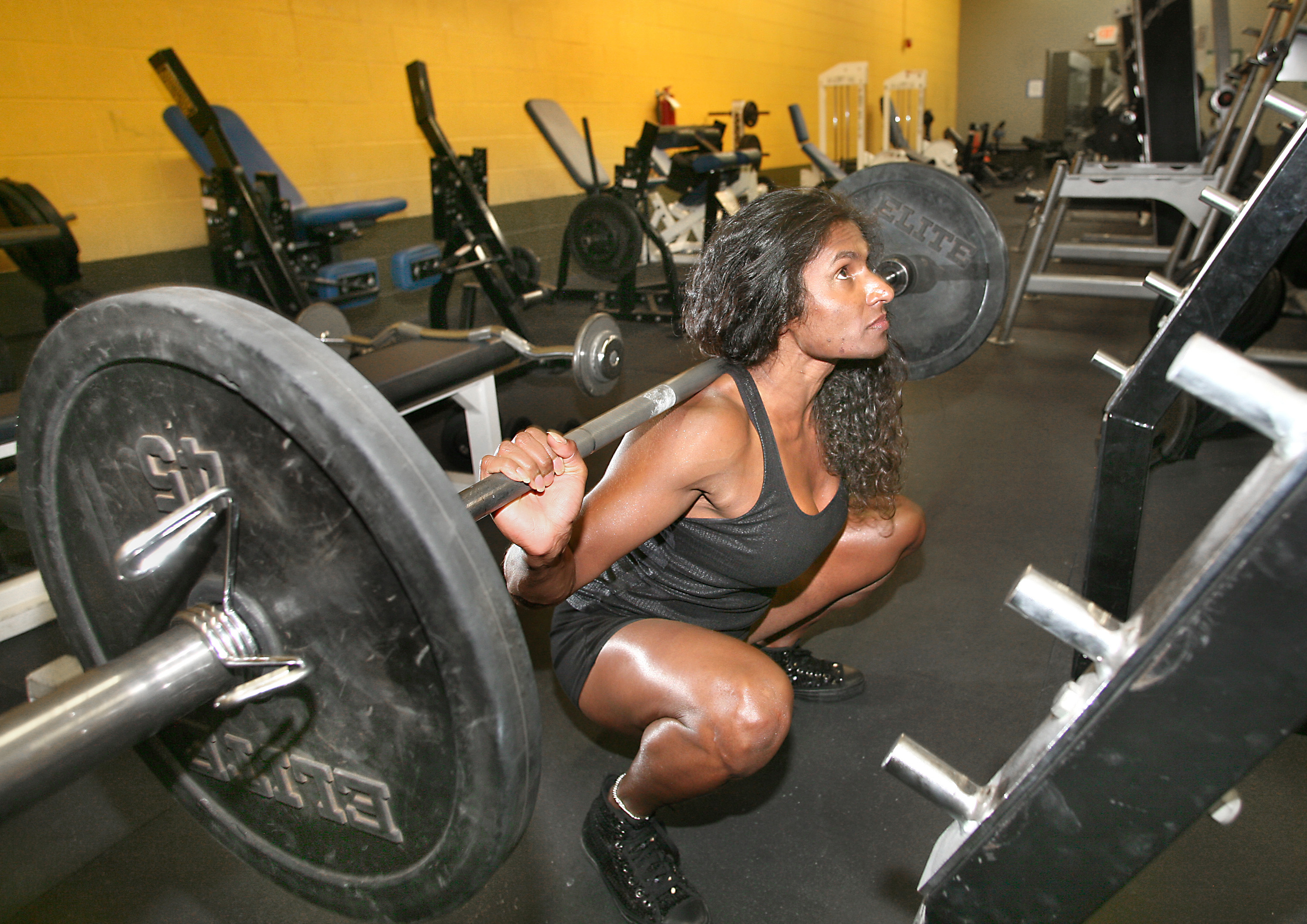 With a nickname of "Princess Powerhouse," and a 5-foot-2-inch, 125-pound frame of solid muscle, Heena Patel can withstand a heavy load. But when a doctor told the star power-lifter she needed back surgery and explained what the procedure would entail, it was too much weight for even Patel to bear.
"I left with my MRI bawling," Patel says, explaining that the surgeon said the wrong thing: No more weight training. "If you take away my power-lifting, you might as well kill me." But then she found Dr. Chad Prusmack, a neurosurgeon with the Sky Ridge Spine & Total Joint Center. Patel simply calls him her "guardian angel."
An acquaintance heard her plight and sent Patel to Dr. Prusmack, who performed back surgery on Patel using a revolutionary, minimally-invasive technique. Just ten months later, Patel broke a world record during a national meet with the Natural Athlete Strength Association.
Patel is just one of Dr. Prusmack's many success stories that help him fulfill his mantra: getting people out of pain and back into life. "We can do safe and effective back surgery on people and get them back to what they want to do, whether it is power-lifting, running or sitting in a rocking chair," Prusmack says.
Along with his expert team at Sky Ridge, which was recently awarded Blue Distinction Centers recognition by the BlueCross BlueShield Association for knee and hip replacement and spine surgery, Dr. Prusmack has a special knack for active baby boomers and serious athletes. "He understood where I was coming from. He understood my passion," says Patel, 38, a Westminster resident, who lists lifting and working out as her top-two hobbies on her website.
Dr. Prusmack empathizes with athletes because of his background: He played football and lacrosse in his Harvard days and is the team neurosurgeon for the Denver Broncos. And he can help, because of his skill with minimally-invasive techniques.
A degenerative disc that had plagued Patel most of her life but had intensified, causing severe pain and sabotaging her power-lifting goals, needed repair, and her spine needed to be fused. During traditional fusion, surgeons reach the surgical site through core muscles. "You end up creating a lot of muscle and ligament damage," Prusmack says. "Now we can accomplish the same traditional goal of surgery, while sparing all of the core muscles and attachments. That's why Heena and other patients can maintain this level of fitness and activity."
Minimally-invasive surgery, which is performed through small incisions using advanced image guidance, results in less pain, muscle damage and blood loss, translating to a markedly quicker recovery. "I was in pretty good shape after three weeks," says Patel, who works in the high-tech industry. "I was doing rehabilitation and walking a couple of miles every day."
And Patel followed Dr. Prusmack's instructions to the letter. "He did promise me: 'If you listen to me post-operatively and do the things I tell you to do and not push it, you will come back stronger than ever.' And I did," Patel says. Dr. Prusmack also credits Patel for her success.
"I find athletes very highly motivated, good patients. They want to get better, and they do the work," he says. Patel did not train at all for three months, and then went back in "super light," gradually increasing her weight, she says. In less than a year, she lifted a combined 804 pounds in squat, bench and dead lift with no supportive gear, clinching a world record.
Although her record was recently taken away, Patel vows to get it back. Given her history, she'll probably reach that goal. Patel's weight-lifting started at age 17, when she was almost 160 pounds and didn't work out. "I woke up and decided that I didn't want to be overweight anymore." In 2004, gym buddies convinced her to start competing, and "Princess Powerhouse" was born.
"It's a passion and a drive and an adrenaline rush that I really can't explain," Patel says of her power-lifting. "It's very important to me," which is why she considers herself lucky to have found Dr. Prusmack, she says. "I really feel right now that I'm reborn, that I'm better than I was."
Tags: Minimally-invasive surgery, Sky Ridge Spine & Total Joint Center, spine surgery
Leave a Comment
Please be respectful while leaving comments. All comments are subject to removal by the moderator.