Three decades, 3 million ounces of liquid gold |
by
Colorado's Mothers' Milk Bank marks 30 years
A mother's milk can make such a difference in the health of a premature baby, that those who care for these tiny infants call it "nature's medicine." Yet many moms whose babies end up in hospital's Neonatal Intensive Care Units are unable to nurse, sometimes for medical reasons of their own. For them, Mothers' Milk Bank is the answer.
Thousands of mothers are joining the nonprofit program of Rocky Mountain Children's Health Foundation in celebrating 30 years and 3 million ounces this year, grateful for what the organization has done for their families. Many of these moms pay it forward, donating a large share of the nearly 10,000 ounces processed each week at the Colorado MMB alone.
"In all of my time working here, I'm always touched and amazed by the people who donate and their reasons for donating," says Luanne Williams, executive director of RMCH Foundation, whose Colorado milk bank is on the campus with Rocky Mountain Hospital for Children and Presbyterian/St. Luke's Medical Center. "Many are not past recipients, but simply gracious women who want to help other babies." Upwards of 90 percent of MMB milk goes to babies in HealthONE NICU's and NICU's across the country.
The demand for donated milk continues to grow along with the proven benefits of breastfeeding, and new donors are always critical, Williams says. "You can help save a baby's life."Go to www.milkbankcolorado.org or call 303-869-1888 for information on the donor screening process and eligibility requirements.
Also visit: http://www.rmchildren.org/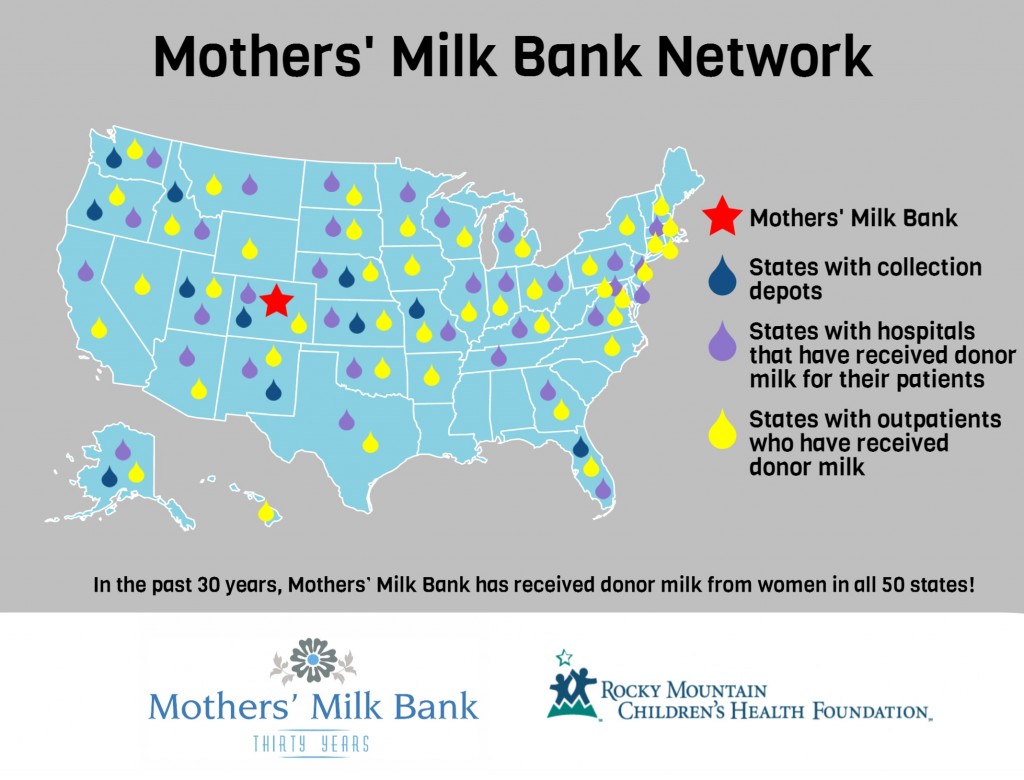 Tags: breast milk, donation, Rocky Mountain Hospital for Children
Leave a Comment
Please be respectful while leaving comments. All comments are subject to removal by the moderator.