Vacation for Health: Wellness retreats drive guests toward healthier lives |
by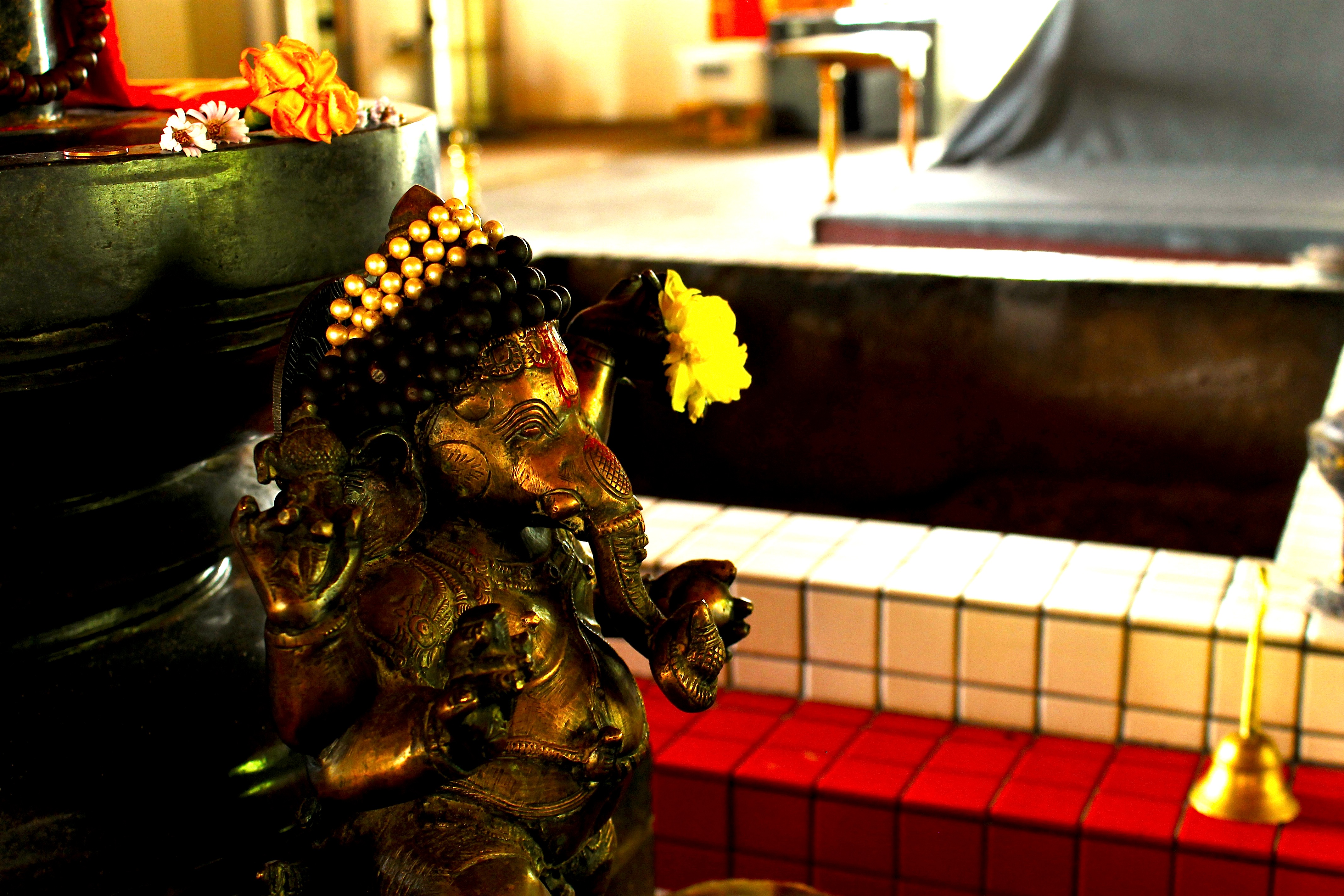 I sat cross-legged on the charcoal-colored wool blanket, another wrapped around my shoulders, with my hands cupped for warmth in my lap. The roofed, open-air temple was encased in darkness as the five of us gathered around the 5-by-5-foot fire pit at 5 a.m. Logs of lodgepole pine kindled and came ablaze, creating marble shadows across the pit's tiers of red, white and black-painted tiles.
"Om namah shivayah, swaha," I chanted, taking a pinch of masala (rice mixture) between my fingers and tossing it into the fire. As the two-hour Yajna ("yawg-yaw") Vedic fire ceremony came to a close, the outside world began to glow: The trees were dressed in the year's first dusting of snow. I stood up, scurried inside for warm, homemade raisin scones and kichardi, and felt like a weight had been lifted off of my shoulders.
The ancient, yogi-led ceremony took place just 22 miles southwest of Boulder at Shoshoni, a Shambhava Yoga ashram and retreat. Meant to dissolve karma ̶ or "all which one holds onto in life," ̶ the ritual was one part of an urban-close wellness retreat, a rising travel trend that some experts hope can direct overweight and overworked Americans down a healthier track.
Although applauded for their lower-than-national-average weights, Coloradoans might want to consider these nontraditional vacations. "We're just one percentage away from joining the rest of the states in the country, and about 20 percent of Colorado adults suffer from obesity," says Dr. Frank Chae, chief surgeon and head of the National Bariatric Center at Sky Ridge Medical Center.
Chae points out that nearly 340,000 deaths a year are related to obesity, according to the Centers for Disease Control and Prevention, as excess weight can be linked to stroke, heart attack, diabetes and some cancers. "Overall wellness ̶ a person's wealth of health and balance ̶ goes hand in hand with obesity," Chae says. "Obesity reflects an imbalance that turns into a vicious cycle."
Can one wellness retreat make a difference? Yes, health experts say. "Wellness is about taking proactive measures in order to stay healthy and happy today, tomorrow, and ten years down the line," says Angela Gaffney, certified health coach with Allegria Spa in Beaver Creek. "If you can set up that life for yourself here, it can catapult into your life at home. When someone takes simple tools and implements them into action, it will usually default into even greater action."
Here's a snapshot of three nearby wellness escapes along the Front Range.
The Dragontree
This holistic day spa was brought to Boulder by wellness entrepreneur Briana Borten and her husband, Peter, who holds a doctorate in Chinese Medicine from Oregon College of Oriental Medicine. At the spa, Borten's practice includes a weight-loss program that integrates acupuncture, herbs, dietary guidance and sauna sessions, which expel toxins that are released from fat-cell storage.
Other Dragontree therapies range from skin care and massages to Ayurveda ("Ire-veh-dah"), an ancient Indian healing science that considers the body, mind, and spirit in treatment and illness prevention. Or peace-seekers can sip a cup of the spa's own Dragontree Peace Herbal Tea in the Sangha Room, a soothing community space with dimly lighted crimson walls, trickling water, and plush, elevated sofas.
"A lot of hard-working people and professional athletes come to us with a health crisis and are also looking for alternative health offerings or a spiritual experience while releasing that stress," says spa director Charity Tamsberg.
Experience: The Full Bliss Immersion with a skin exfoliation, steam treatment, rhythmic warm-oil massage, and a forehead massage to refocus the mind.
1521 Pearl St, Boulder, CO
303-219-1444
Shoshoni
This 15-member community warmly welcomes visitors for a day, weekend, or weeks to learn peaceful living practices. "People come here searching for a similar thing: nourishment. They want to let go of stress and disconnect," says yogi Deepak Devillier, while giving me a tour of the vegetable gardens, greenhouses, chicken and duck coop, and aquaponics system ̶ which they began building by hand just five years ago. "We work hard to keep the space here tension-free, from the garden to the food we prepare. Ultimately, we want people to take the things we teach here and use them to find happiness in their everyday lives."
Meditation and yoga is practiced daily, and several out-and-back hiking trails are great for solo adventure. Delicious, from-the-garden vegetarian meals are served in the community house. The three meals I had (and relished) included Moroccan tagine, roasted beets and carrots, and carrot mint soup. Yoga, meditation, and ayurvedic courses are available year-round.
Experience: Anytime Yoga Retreat (Thursday through Sunday September through April and any day May through August). Overnight options include private dorms and eco-cabins.
1400 Shoshoni Camp Road, Rollinsville, CO
303-642-0116
Allegria
This 30,000-square-foot spa boasts 20 treatment rooms, the largest in the Vail Valley, and a cirque of wellness offerings: a fitness facility, healthy dining, life coaching, and the spa and salon. Kick off the morning with a fitness class (I took an awesome Pilates session), followed by an hour-long soak in the Aqua Sanitas: five self-guided hydrotherapy pools and rooms, inspired by ancient Roman baths. The Caldarium Steam Room was my Zen with twinkling optic relaxation lights and a wintergreen scent to open dry lungs.
Refuel at 8100 Mountainside Bar & Grill, which has a passion for creating a seasonal menu, supporting local farms and choosing sustainable, high-quality, organic ingredients. "At the end of the day, the meal will only be as good as the quality of your ingredients," said Johann Runarsson, director of food and beverage while ordering us a savory-and-crisp, perfect-for-fall, wood-grilled pizza with prosciutto di Parma (from Italy), roasted peach (grown in Palisade), caramelized onion, and mozzarella.
Experience: the Slumber Massage, designed to induce relaxation and improve sleep, was created by spa General Manager Gaye Steinke and lead massage therapist Tiana King with guidance from sleep ambassador Nancy Rothstein. Massage therapist Yosuke Seki, whom I highly recommend, led me through the sleep-enhancing, aromatherapeutic treatment. The 80- or 105-minute rhythmic Swedish massage includes toasty lavender-soaked compresses and oily hot stones. Most impressively, Seki simultaneously tailored the massage to my individual running ailments.
100 East Thomas Place, Beaver Creek, CO
Arrange a session with Angela Gaffney: 970-827-6618
Did you know?
On average, American employees take advantage of only half of their earned vacation or paid time off, and 61 percent of employees who took time off worked while away from the office (April 2014 survey, Harris Interactive).
Some employees stockpile vacation days for potential future trips, but only 48 percent of those workers take advantage of all of their PTO (August 2014 survey, GfK Public Affairs and Corporate Communications).
Tags: Healthy Vacation, Meditation, Spa Retreats
Leave a Comment
Please be respectful while leaving comments. All comments are subject to removal by the moderator.