Meet UFC Champ! Rose Namajunas |
by
One-on-One with Colorado's Rose Namajunas, UFC Champion
One of the world's top female fighters shares how martial arts, piano and urban gardening teach her strength and balance.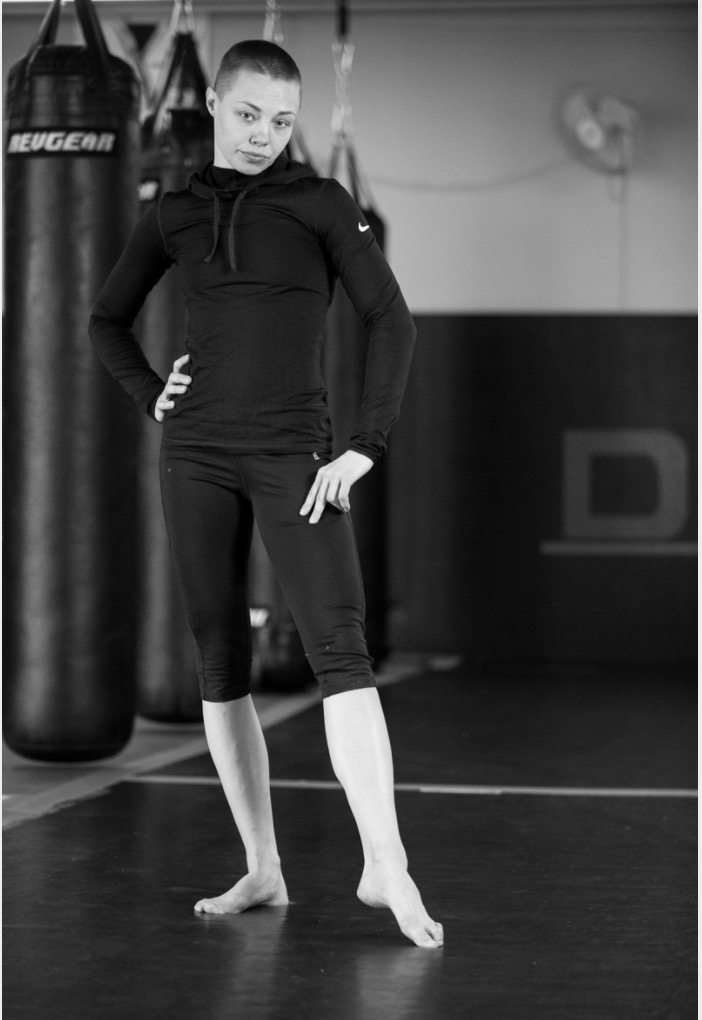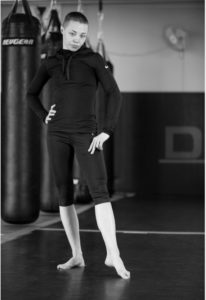 You wouldn't expect a 25-year-old, 5'5", 115-pound woman to be one of the top fighters in the Ultimate Fighting Championship. You also wouldn't expect a woman with a shaved head, nicknamed "thug," who has a black belt in taekwondo and karate plus a brown belt in jiu-jitsu to be named anything as delicate as Rose. But such is the case for famous mixed martial arts fighter Rose Namajunas (na-ma-you-nas), whose enigmatic fighting skills and surprising hobbies inspire many to take another look at the true meaning of holistic wellness and personal strength. 
Namajunas became the UFC women's strawweight champion last November. By day she trains in her Westminster, Colorado-based gym, 303 Training Center, which also caters to kids and adult classes. She calls it "a family-oriented gym welcome to any shape and size." Come evening Namajunas is back at home with partner and UFC heavyweight, Pat Barry, practicing classical piano. Then on long travel days to UFC fights, she's dreaming of changing the world through urban gardening.
Colorado Health & Wellness sat down with Namajunas at 303 Training for an intense look at the physical and mental benefits of mixed martial arts, her peaceful approach to fighting, and plans to make the world healthier and happier.
Do you remember your first MMA class?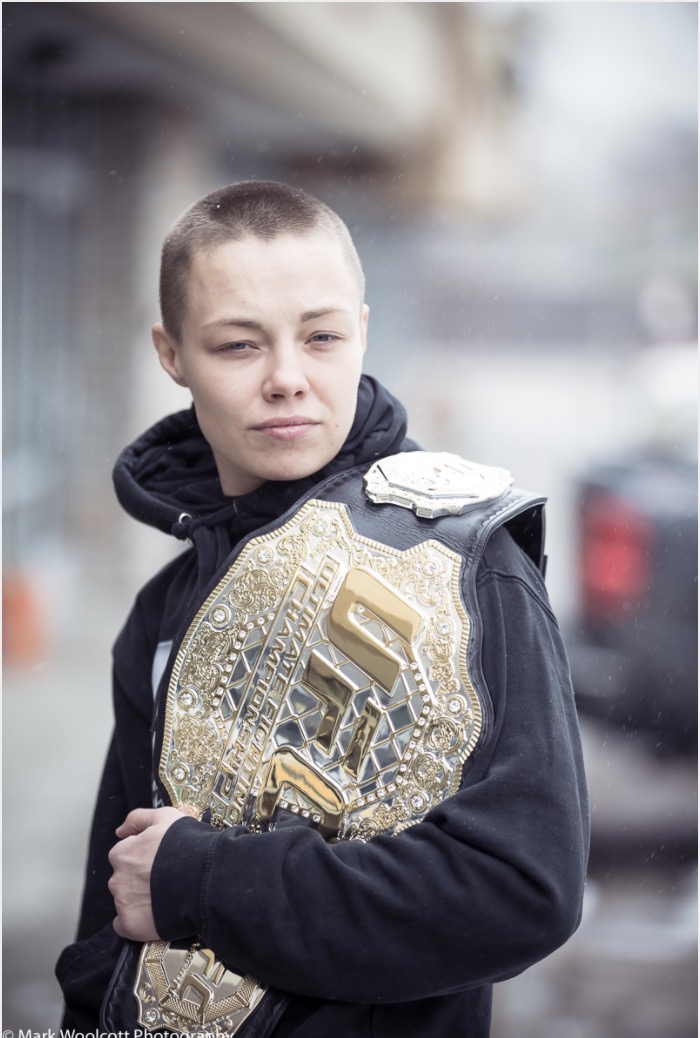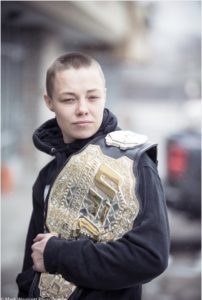 Namajunas: I took taekwondo at four years old but my first combat class was at 14. We did jiu-jitsu, stick fighting, wrestling, and kickboxing. Today, I love it all.
What are the benefits of taking even one MMA class a week?
Namajunas: Everybody can benefit from martial arts, especially women. I'd suggest starting with a jiu-jitsu or cardio kickboxing class. All the problems in your day can be solved much better once you let your physical energy release. No matter what's going on, stimulating your mind, body and spirit helps you handle it all better. It's an art form. You're not a hamster on a wheel, there's a purpose behind every movement. That's the key to being happy: knowing your purpose with everything you devote your time to.
How can martial arts benefit young girls?
Namajunas: If your kid wants to do martial arts, I would say jiu-jitsu is the safest form … but you can mess up your face walking on the side walk just as easily as an accidental kick. It's beneficial to face your fears and learn how to stand up for yourself at a young age. And if parents are worried about their girl not being "feminine" enough, know that MMA is about feeling strong, powerful and balanced.
As women, we grow up with cultural stereotypes pressed upon us. How did you forge your path? 
Namajunas: I took a risk going into this. It was a passion and now I'm the highest paid female strawweight. I can't think of many other sports where women can excel. What I love about MMA is that it isn't about being intimidating or having big muscles. It's about knowing yourself and patiently developing your skills. When I first started, I was looking up to female fighters like Cyborg and Gina Carano. Now I'm side-by-side my role models. Today you can almost go into any MMA gym and find women practicing. It's a drastic change from when I first started and was the only girl. And you see that increase because it's benefiting a lot of people's lives.
Do you train around your opponent's weaknesses?
Namajunas: We'll spend a week figuring out a way to shut down their strength and attack their weakness, but then I train only to make myself better. The fight is hardly ever about the opponent. This is the same for life. We're always in a constant fight with ourselves or a situation, whether it's rush-hour traffic or a fight with a loved one. It's important to learn that you can only control yourself and your response. MMA teaches you to do that. During the fight, I try to breathe, trust my training, and not think too much.
This mindset sounds similar to your classical piano training. Trusting you practiced enough and know the right keys.
Namajunas: Not only can I express myself creatively on a piano but it stimulates my mind, helps coordination, and managing different things in my brain. You have to do your thinking ahead of time.
What inspired you to take up piano lessons?
Namajunas: My mom is a pianist and she taught me since I was a kid. In high school, I went to a performing arts school and played jazz and classical. Now I have a piano in my home.
Your mother inspired another hobby of yours … urban farming?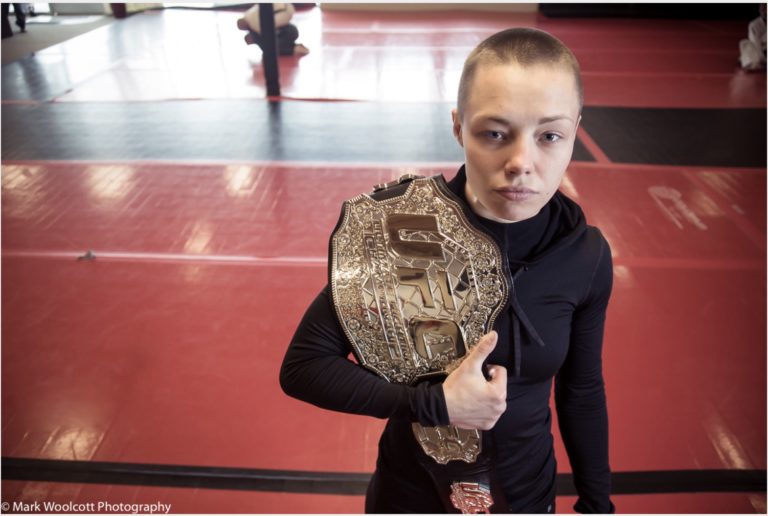 Namajunas: My family immigrated from Lithuania where you grow all your vegetables. As a kid growing up in Wisconsin, my mom made sure we had a tiny garden in our backyard. Tomatoes from your garden taste so much better than mass-produced ones from the grocery store. I went back to Wisconsin and met a guy who opened an urban farm that teaches kids how to grown their own food. It inspired me and it's something I want to do. If we all had our own food and water and knew where it came from, the care that goes into growing your own food, I think we'd be a lot happier and healthier.
Gardening, piano, winning UFC belts, how do they connect?
Namajunas: Through patience. To grow you have to be patient, but the end result is always very rewarding. And each thing drives me. Activities as juxtaposing as gardening and fighting actually have a lot of parallels.
Five, 10 years down the road, what are you doing?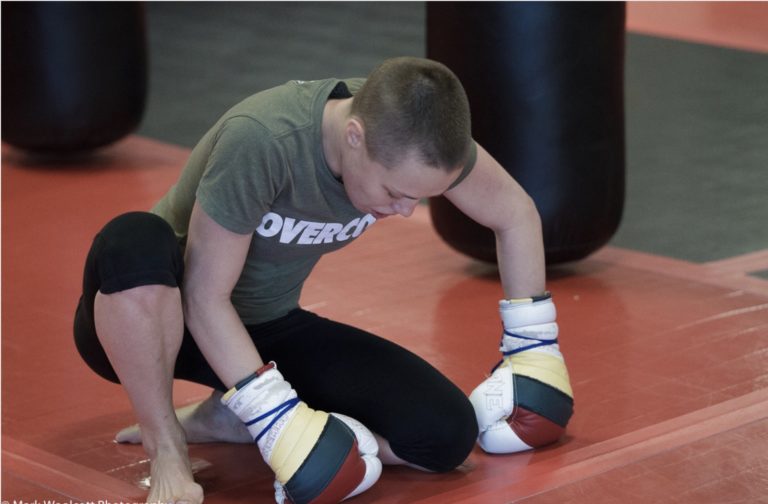 Namajunas: I'll fight for another five years then start an urban farm and build Earthships (off-the-grid structures made of natural and upcycled materials). A couple years ago, I went to Indonesia and built sustainable Earthships in efforts to fight pollution. It gave me a bigger purpose, which is to create a more sustainable way of living for everybody. I want to run a nonprofit that helps other people grow their own food without needing a bunch of money and resources to do it.
You're a highly-trained fighter named after a beautiful, delicate flower: a rose.
Namajunas: Yeah … with thorns.
Read more from this edition:
Shop Like A Chef, with Jennifer Jasinski
Tags: Rose Namajunas
Comments
Leave a Comment
Please be respectful while leaving comments. All comments are subject to removal by the moderator.