At Swedish, Robotic Technology Helps Surgeons and Patients |
by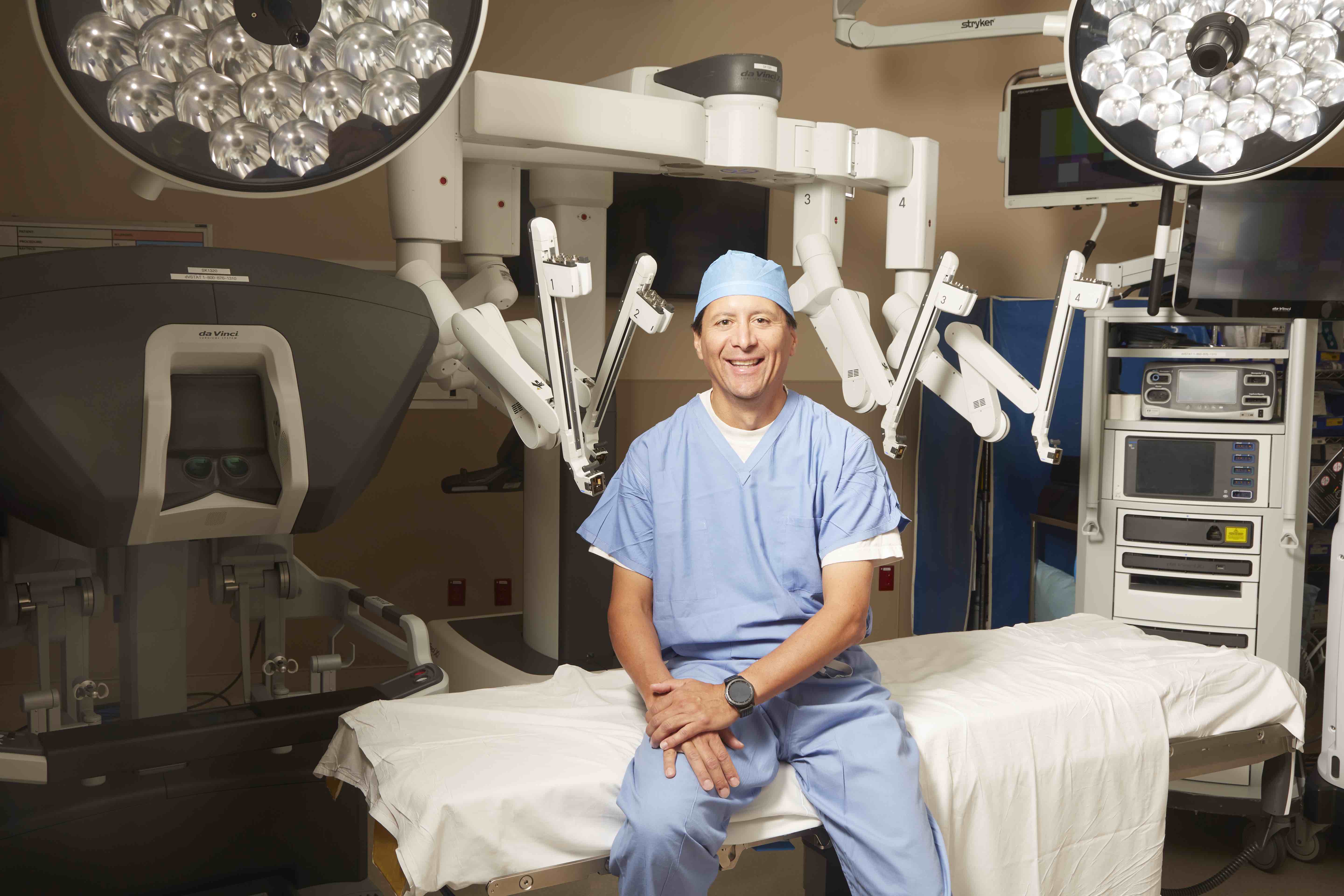 The words "robotic surgery" might conjure up images of a Jetsons-era robot operating on a human. The reality, though, is a little less space-age and a lot more sophisticated. Here,  Dr. Juan Montoya (pictured above) and Dr. Kevin Davis, surgeons with  the Surgical Robotics Institute at Swedish Medical Center, share how they use the latest robotic technology to perform minimally invasive procedures that are safer for patients and lead to faster recoveries.
What Is Robotic-Assisted Surgery?
Robotic-assisted surgery enables doctors to perform operations through several small incisions with the aid of robotic tools. The robotic device looks something like a crab with several arms, says Dr. Davis, a board-certified OB-GYN and oncologist with Rocky Mountain Gynecologic Oncology. "A surgeon controls the robotic arms using hand grips and foot pedals from a seated position in front of a computer console," he says.
One of the robotic arms has a very small 3D camera that provides a 360-degree high-definition view of the surgical area inside a patient. The other arms contain tiny, dime-sized surgical instruments. "The surgeon is still very much the one controlling the instruments and performing the operation," says Dr. Davis. "The device enables a surgeon to perform laparoscopic surgery through smaller incisions, which causes less trauma to a body and less blood loss."
Because the operating arms of the robotic device are so much smaller than human hands, surgeons are able to perform highly complex procedures within confined areas of the body without the need for large incisions.
What Is the Surgical Robotics Institute?
The Surgical Robotics Institute at Swedish Medical Center is comprised of three operating rooms and an inpatient unit dedicated solely to patients undergoing robotic-assisted procedures. Specialized nurse navigators work with these patients and their loved ones throughout the surgical process and recovery. 
The Institute's operating rooms feature the latest robotic technology, the da Vinci® Xi Surgical System. Surgeons use this system to treat urological, gynecological and cardiothoracic conditions. The system is also used in general procedures to remove the appendix, gallbladder, spleen and other organs.
Treating Gynecologic Conditions
Since 2006, Dr. Davis and his colleagues Dr. Mary Jo Schmitz and Dr. Pamela Stone have successfully performed more than 2,000 gynecologic surgeries using the da Vinci system. "Before this innovation, surgery to remove uterine cancer or noncancerous pelvic masses involved cutting from the navel to the pubic bone," says Dr. Davis. "Recovery could take six weeks or longer."
Now, women get three to four inch-size incisions that are closed with dissolvable stitches and surgical glue. "Patients typically go home within 24 hours after the procedure and resume normal activities within a week or two." Doctors Davis, Schmitz and Stone also use the robotic system to perform hysterectomies and to treat endometriosis. 
Treating Urologic Conditions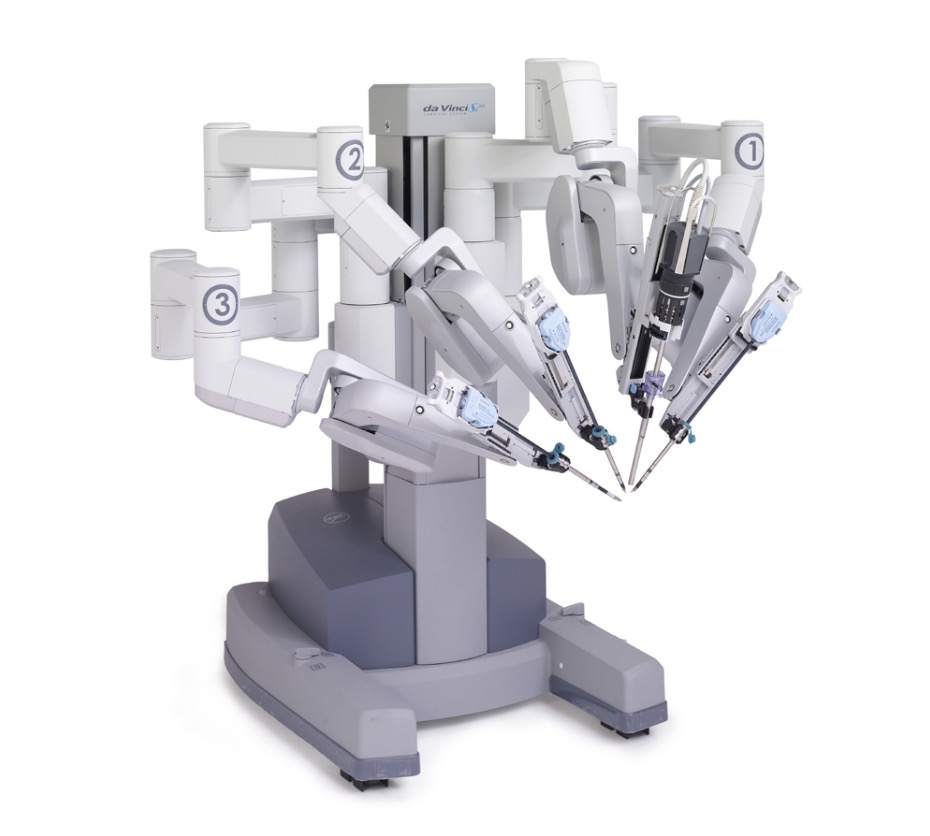 In 2017, Swedish Medical Center introduced the Center for Advanced Urologic Surgery, which is part of the Surgical Robotics Institute. Here, physicians such as Dr. Montoya, a urologist and surgeon, use robotic technology to treat prostate and kidney problems.
Since 2003, Dr. Montoya and his colleagues have performed more than 4,000 robotic-assisted urologic surgeries. "Robotics enable us to remove a man's prostate through tiny incisions without risk of damaging the neurovascular bundle," says Dr. Montoya. "This approach lowers a man's risk of developing urinary incontinence and erectile dysfunction."
The robotic device also helps surgeons remove just the cancerous part of a kidney, leaving most of the kidney intact and functioning. Surgeons also can perform a procedure called pyeloplasty to remove an obstruction that prevents the kidneys from draining properly.
"Robotic technology greatly elevates the level of care we can provide patients," says Dr. Montoya. "Studies show that the surgical outcomes are just as good as traditional surgery, while the benefits of minimally invasive procedures are much greater."


Tags: DaVinci, Swedish Medical Center
Comments
Leave a Comment
Please be respectful while leaving comments. All comments are subject to removal by the moderator.