Meet Dr. Mark Christensen | Family and Sports Medicine Physician |
by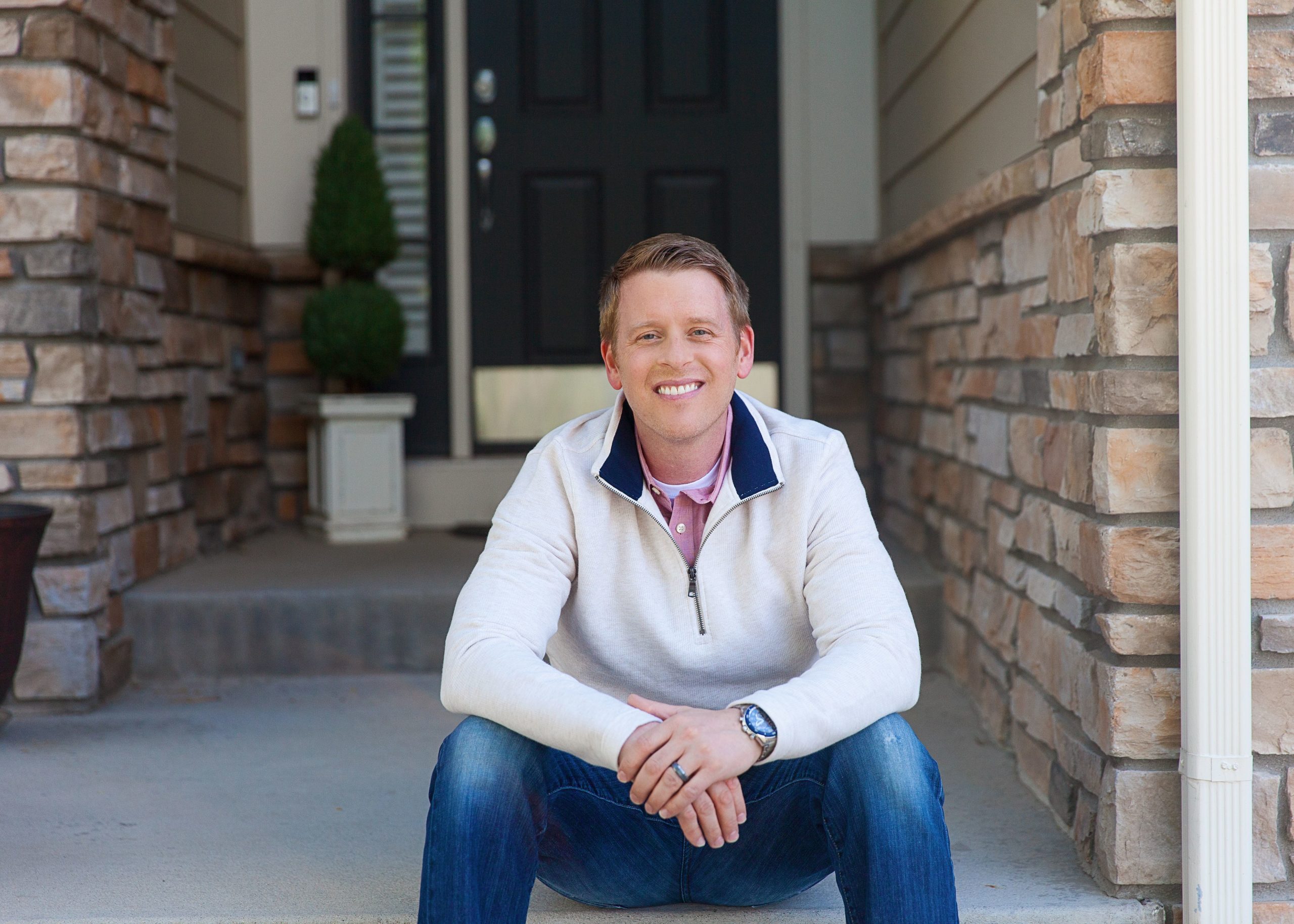 Castle Pines Family Practice & Urgent Care
Mark Christensen grew up in a rural Minnesota town called Pipestone, about an hour's drive north of Sioux Falls, South Dakota. Mark's father was one of a handful of family physicians providing care in the area. His uncles farmed corn and soybeans. It was from these men that Mark honed his work ethic. "As a teenager, I worked on my uncles' farms, putting in 12-hour days of sweat and labor," Mark recalls. "I grew up watching my dad putting in equally long days, working in the hospital's emergency department, taking urgent calls and delivering babies at all hours."
But Mark didn't think doctoring or farming was his life calling. In college, he majored in business. An accounting internship at the end of his junior year made him reevaluate his career choice. "I couldn't see myself in a cubicle all day having little interaction with people," Mark says. Towards the end of the internship, Mark asked his dad what he liked about being a doctor. "He said it was the connections he made with people. I knew that's what I wanted, too," Mark says. In his final year of college, Mark changed his major so he could pursue a career in medicine.
Q: What attracted you to family medicine?
Dr. Christensen: First, there was a familiarity with it since my dad is a family physician. But I also knew that I wanted to be in a field that allowed me to form relationships with my patients. Surgery doesn't offer that opportunity. I grew up in such a small town that everyone knew who my father was. He had connections with just about everyone. I liked that idea.  
Q: What drew you to sports medicine?
Dr. Christensen: I have a saying, "If there's a ball, I'll chase it." I love all types of sports and played basketball at Union College in Nebraska. In medical school, I did a rotation with a family physician who completed a fellowship in sports medicine. She was the medical director for a cycling event, and we followed the bikes, stopping when needed to assess riders and provide care. I was hooked! I couldn't believe that this could be my life, too! 
Q: What do you enjoy most about being a family physician?
Dr. Christensen: As a family physician, I sometimes have the good fortune to provide care for all members of a family, from infants to grandparents. I get to know each patient more intimately and watch my pediatric patients grow up and thrive. 
Q: What do you enjoy most about being a sports medicine specialist?
Dr. Christensen: I love how active Colorado residents are. As an athlete myself, I know how frustrating it is to be sidelined with an injury. It's gratifying to help someone experiencing muscle or joint pain prevent a more serious injury. When injuries occur, I work with the patient so they can be as active as possible without worsening the problem. It's great to see the smile on a patient's face when I tell them they're healed and can go back to doing what they love. 
Q: What can patients expect when they come to see you?
Dr. Christensen: Education is a key focus for me. I don't just diagnose a problem and prescribe pills. In fact, I prefer to do the opposite: help prevent a problem like diabetes or high blood pressure, or help a patient make dietary and lifestyle changes so that they might not need the medicine. I can connect them with nutrition and exercise experts in our community who can help them make these changes.  
It's not enough to tell a patient with high blood pressure to cut back on sodium. I want them to understand their diagnosis and how certain changes can improve their long-term health. I partner with the patient to find out what might be stopping them from making these changes and then help them overcome that obstacle. My patients know they can call me with questions because we're on this wellness journey together.
Q: What services do you provide?
Dr. Christensen: I care for people of all ages, from newborns, adolescents, teenagers, parents to senior citizens. I offer:
preventive services like well care visits, annual screenings and vaccines
sports medicine services, sports physicals, including physical exams, steroid injections, dry needling (prolotherapy) and other care for musculoskeletal injuries and concussions
minor surgical procedures like ingrown toenail removals
well-woman services, including Pap tests, birth control and the placement of IUDs and hormonal birth control implants
men's health services, including prostate cancer screenings, help for erectile dysfunction and vasectomies
My wife, Dr. Heidi Christensen, is board certified in emergency medicine and sports medicine. She oversees our clinic's urgent care services. We offer X-rays, EKGs, suturing, splinting, lab tests and more.
Q: What brought you to Colorado and Castle Pines Family Practice & Urgent Care?
Dr. Christensen: I spent many of my college spring breaks skiing in Colorado. I was amazed that you could sometimes ski without a jacket, or be bundled up on the slopes and then come to Denver and walk around in shorts. The winters here are nothing like the ones in Minnesota! 
My wife, Heidi, is from California, but we knew it would be expensive to raise a family there. I joke that Colorado was as far as east as I could get her to come. 
Castle Pines and Castle Rock are large and growing, but they offered a small town community feel that resonated with me. I like running into my patients when I'm out to dinner, shopping or attending a high school game. 
We moved here five years ago and acquired Castle Pines Family Practice & Urgent Care in 2018. Given Heidi's expertise in emergency medicine, we were able to expand the urgent care services to offer more advanced diagnostic services and procedures.
Q: Do you provide any volunteer services?
Dr. Christensen: Heidi and I both provide medical services at the home football games for Douglas County, Castle View and Rock Canyon high schools. We work with the schools' athletic trainers to help injured athletes recover. And we perform sports physicals.
Q: What are your outside interests?
Dr. Christensen: Heidi and I like to stay active by hiking, biking, skiing and snowboarding. I also play coed volleyball, flag football and basketball. We have two children under the age of three, so my time for physical activities is a bit more limited now. But I look forward to getting my kids on the slopes and active in all that Colorado has to offer. 
Tags: Family Medicine, primary care
Leave a Comment
Please be respectful while leaving comments. All comments are subject to removal by the moderator.