Replacing parts: Joint surgery can bring back life's pleasures |
by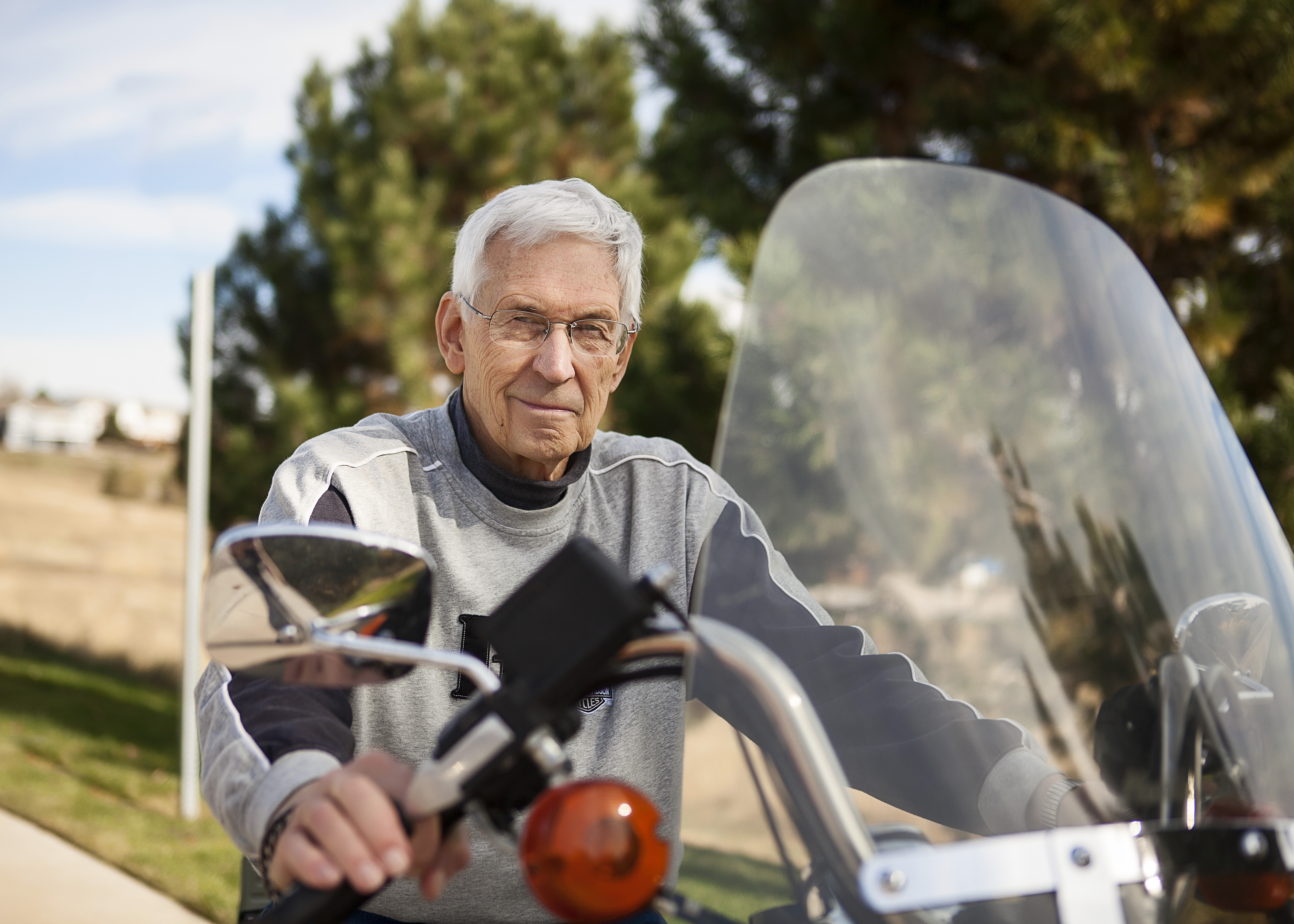 Ask Jim Rice how bad the pain in his hip was, and he finds no need for contemplation. "It was a 10," he replies instantly. Yet the tough Colorado outdoorsman is also quick to add that it wasn't so much the pain, but what the pain took away, that pushed him through his orthopedic surgeon's door.
"Everything was coming to a screeching halt, because every time I moved in any way, the pain in my hip was extreme," says the 76-year-old Highlands Ranch resident, who calls working and playing in the outdoors his main passion. Armed with the desire to get back into life, Rice had both a knee and a hip replaced last year, and he challenges others who might be shying away from the surgeries to do the same.
Most joint-replacement patients report life improvements post-surgery, citing everything from a return to sports and dog walks to better moods and improved sex. The most common comment Dr. Fran Faro, an orthopedic surgeon with Swedish Medical Center, hears is: "Boy, I wish I hadn't waited so long," she says. "One thing we know, at least about knee replacements, is that it's one of the most successful things we do in medicine for improvement of quality of life."
Pain
Replacing any joint will boost life quality, simply by ridding patients of the pain, says Dr. Jared Michalson, an orthopedic surgeon with The Medical Center of Aurora. "Pain can cause issues with mood and vice-versa. Activities of daily living certainly can be affected. There's a decreased ability to do the things you need to do to take care of yourself," Michalson says. And, Faro adds, ending reliance on life-altering painkillers also attracts many to the operating table.
Active lifestyle
For Rice, a retired construction engineer, it was all about getting back to his active lifestyle. "I grew up in the construction and farming industry," Rice says, adding that farmers work physically hard — from sun-up to sun-down — often into their 80s and 90s. With hobbies that include his Harley, hiking, biking, tennis and basketball, returning to a focus on fitness was also a main motivator.
 Balance
Having strong joints again also improves physical balance, something Rice says his peers could use. "I'm watching people wobble around, and I'm watching people fall and break their bones. With these surgeries, if you do your therapy and strengthen the muscle around your joints, you'll become more stable. And if your joints are shot with no cartilage in them (the cause of osteoarthritis), it's going to be painful the rest of your life, so why suffer?"
Faro agrees, saying that no matter what patients want to do in their golden years, joint-replacement surgeries should be considered before the use-it-or-lose-it rule kicks in. "After all, you didn't work that hard to retire just to sit around in a rocking chair," Faro says.
Intimacy
Although most patients don't mention it on their own, both Faro and Michalson say that when pressed, a majority admit joint issues put a damper on life in the bedroom. In fact, 81 percent of 147 hip-replacement patients reported an improved sex life post-surgery in a recent survey presented at the annual meeting of the American Academy of Orthopedic Surgeons.
"For physical intimacy between partners, including intercourse, pain-free hip flexion is almost a requirement," Michalson says. "Pain with hip flexion and a reduction in this motion are common in degenerative osteoarthritis (the main culprit behind joint replacements today)." And returning patients to healthy sex lives is rewarding, Faro says. "Sex is a very important part of life — for overall well-being and balance and for intimacy and joy in relationships."
Tags: active lifestyle, Balance, Dr. Fran Faro, Dr. Jared Michalson, hip, hip replacement, joint replacement, sex life, Swedish Medical Center, The Medical Center of Aurora
Leave a Comment
Please be respectful while leaving comments. All comments are subject to removal by the moderator.