Ed McCaffrey, Keeping Pain Free & Fit |
by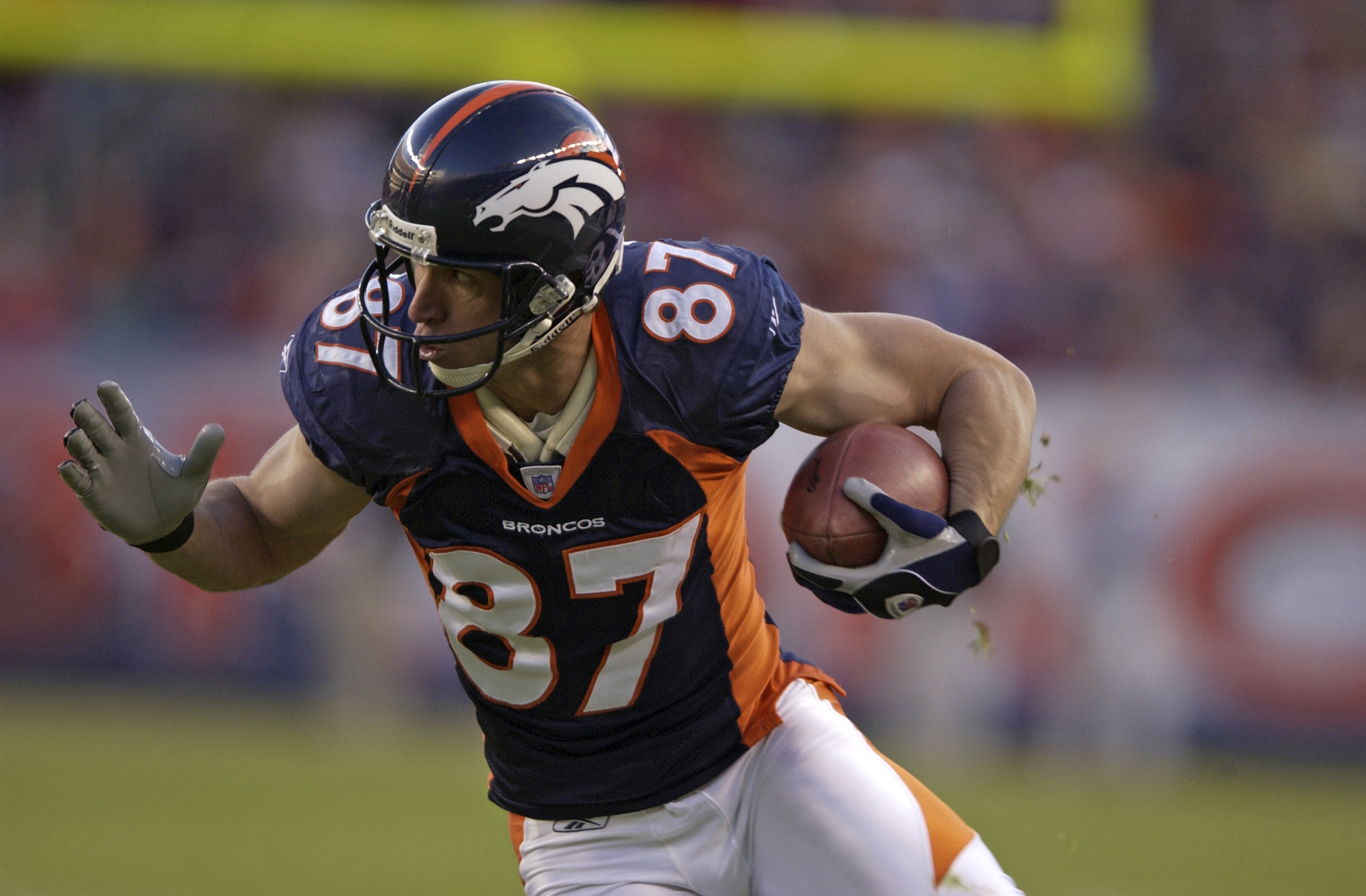 He was John Elway's go-to guy. At 6-foot-5-inches, he was hard for his quarterback to miss. But Ed McCaffrey, a Bronco's All Pro wide receiver during that winning era, was also known for his valiant catches. Even during a Monday-night, season-ending play in 2001, when he suffered a severe compound leg fracture on national TV, No. 87 plucked the ball out of the air in McCaffrey fashion and held on, refusing to fumble, even with the pain.
But all that effort and resulting success didn't come without a price. McCaffrey retired after the 2003 season with records, Super-Bowl wins, and a body beat up by years on the gridiron.
Below, we share a conversation with "Eddie," who says he sometimes feels older than his 42 years, and with two other Denver-area top athletes: baby boomers who offer some tips on staying fit and defying age.
Q: What's the secret to staying young?
Ed: You have to make a commitment to working out. It's not always easy with a family and a career (McCaffrey has a wife and four sons and is dedicated to running youth football camps in the south-metro area.) Whether you're working out at the gym or doing laps around the track while your kids practice, make a commitment to doing it, and show up dressed and ready to go."
Q: What's your workout routine?
Ed: I will try to walk on a treadmill on an incline on days when my body is feeling a little sore. And I'll jog or lift a couple days a week. I don't play professional football anymore. I'm not going to work out five hours a day. But that's OK. I work out now to stay healthy and to extend my lifespan to be there for my kids.
Q: Why did you recently have the rod removed from your leg despite your doctor's concern?
Ed: The way it was explained to me is that your tibia and fibula will bend slightly when you jump or run at a fast pace, but the titanium rod would not. So if I were to jump or sprint, it would cause pain. I took a chance taking it out of there, because they said I ran a risk of breaking it again, but it's great. I don't have any pain.
Q: What do you do when your body rebels?
Ed: Just a couple of weeks ago, I hit the weights a little too hard, and my body was speaking to me. I took an extra day off and went back and lightened the load. I think it's incredibly important to listen to your body. The worst thing you can do is over-train and then get injured.
Q: Have you had to give up any activities?
Ed: Yes. I try not to be the weekend warrior. I love playing basketball, but those guys who go out and do it just on the weekends at full speed pay for it on Monday. You have to be careful as you get older. I'd rather just run or jog or lift weights and stay off the operating table.
Q: Do you really wear orthotics to relieve your body pains?
Ed: Yes, I wear my Good Feet inserts. I started wearing them after I retired. It relieved some of the pain from the titanium rod. But I still wear them, and I love them. They make a big difference for me.
Q: Are medical advancements keeping players active longer?
Ed: The surgeries today are amazing. I'm pretty sure that if I'd broken my leg several years ago, I would have been done. And guys in retirement are staying active with artificial knees and hips. Ten years ago, they would have been out of luck.
Tags: diet, exercise, muscle pain, running, sore, staying fit, stretching
Leave a Comment
Please be respectful while leaving comments. All comments are subject to removal by the moderator.