Have a Healthy Relationship with Your Pediatrician |
by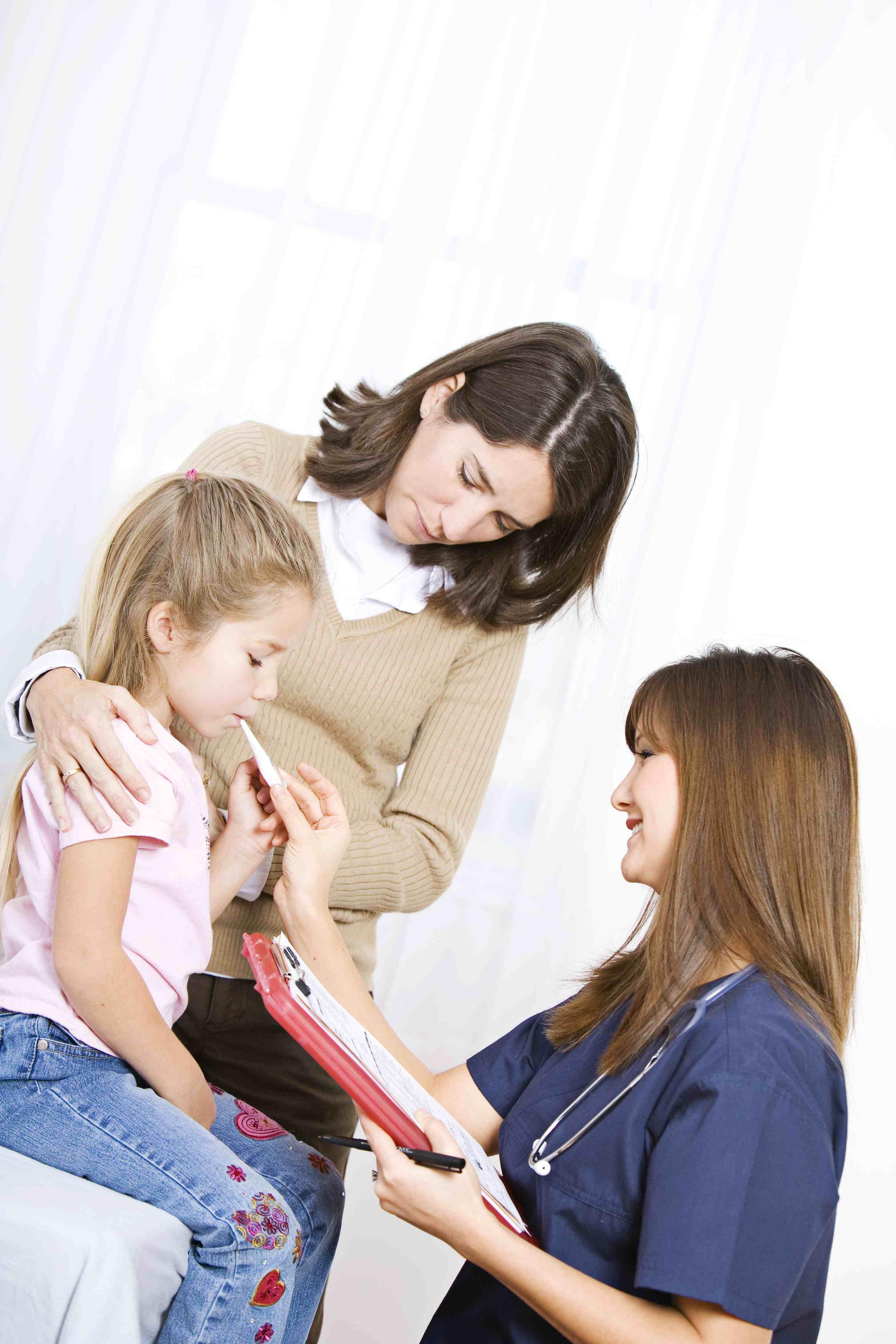 Being a parent gives you many opportunities to be selective – is this preschool right for your child, which car seat is safest, who offers the best swim lessons – but, when it comes to choosing your pediatrician how many options do you really have?
Depending on where you live and your insurance plan, you may actually have only a handful of pediatricians to choose from. Do you feel like you're at the mercy of your doctor? Or, do you think you should be treated like the VIP of the practice. If you find yourself straddling either of these extremes, you are setting yourself up for ailing relationship with your child's doctor. Based on several common scenarios, two local pediatricians tell us if our expectations are bordering on lofty or low…
Scenario 1: You arrive for your child's appointment 5 minutes early. After 15 minutes in the waiting room, you are escorted to the examining room where you sit for almost another 45 minutes waiting for the doctor – How long is too long?
Dr. Liesl Young, Pediatrics 5280 in Centennial: "Waiting over an hour to see your doctor is too long, unless there has been some sort of emergency with another patient that is causing a delay. I think if you are being seen within 15 minutes of your appointment time, your doctor is doing great, but 30 minutes might be more realistic."
Dr. Mark Pearlman, Advanced Pediatric Associates, Aurora/ Centennial/ Parker : "Ideally patients should not have to wait longer than fifteen minutes. During busy seasons, or when patients are fit into the schedule earlier in the day on an 'urgent' basis, there may be times when a provider gets behind. When I I am really behind, I try to have someone from our staff let the parents know – I understand that their time is valuable and it's difficult to wait with young children."
Scenario 2: You are frustrated about the waiting. Should you say something?
Dr. Liesl Young: "It's definitely okay to say something. Your pediatrician's goal is to give great care to your child as efficiently as possible. If you feel this is not happening, it's okay to let them know."
Dr. Mark Pearlman: "Yes – especially if you see that the practice has a history of not being on time for appointments."
Scenario 3: Your child gets sent home from school with a sore throat on Tuesday. The soonest the doctor can see you is Wednesday afternoon. Is this unacceptable?
Dr. Liesl Young: "It depends on what time of day you are calling. If you don't call until 4pm, you might have trouble getting in the same day. If you never seem to get in on the same day, and you call first thing in the morning, that's a problem. If there's more than one pediatrician at your doctor's office, it can be helpful if you are willing to see another provider for your sick visit."
Dr. Mark Pearlman: "We leave plenty of space in our schedule each day for sick visits and believe that sick children should always be able to get a same day appointment. There are sometimes urgent situations which require a patient to be a seen immediately (such as an injury, laceration or wheezing) and we will see them as quickly as the parent can get them into our office."
Scenario 4: Your doctor rushes through your appointment leaving no time for your questions.
Dr. Liesl Young: "Appointments are scheduled for certain lengths of time depending on what you are bringing your child in for. An average patient visit is 10-15 minutes. But, an earache or sore throat is going to need less time than chronic headaches or asthma. If you have lots of questions, it's helpful to let the receptionist know when you call to make the appointment."
Dr. Mark Pearlman: "It is important for the parent to accurately describe the patient's illness or medical concerns when making the appointment, so that staff can schedule the appropriate length for the visit. Our appointment times vary anywhere from 10 – 45 minutes in length. This ensures that a patient does not feel rushed and we don't get behind in our schedule for the next patient.
Scenario 5: It's the middle of the night and your infant is hysterical. Wearily, you page the doctor and wait for more than 15 minutes. Should you call back?
Dr. Liesl Young: "Ideally you should be called back in 20 minutes or less. If your doctor is getting a lot of calls at once that evening or on the weekend, it might take a bit longer.
Dr. Mark Pearlman: This depends on the urgency of the situation. As with making an appointment, it is important that the parent be sure that the staff they leave the message with is fully aware of the urgency and nature of the concern so that a call can be returned within an appropriate time.
Scenario 6: You adore your child's doctor, but her staff is rude. Should you say something?
Dr. Liesl Young: "They should mention it to the doctor or to the office manager.
Dr. Mark Pearlman: "Yes, parents should expect good customer service from their pediatric practice and let their provider know if they have concerns. The office manager or administrator of the practice is also a good contact."
Final Scenario: You want to be the best advocate for child's healthcare, but not the kind of parent that will drive the doctor crazy. What kind of advice does the doctor have for you?
Dr. Liesl Young: "Walking in to your doctor's office without an appointment and expecting to be seen is unrealistic. Make an appointment. If you have multiple children, but only make an appointment for one of them, your doctor may not have time if you want the others seen also. Your doctor needs to stay on time for the patients who have scheduled appointments. Also, if a parent has questions, I hope they will ask either me or my nurse. I hate the thought of a parent being at home worrying about something and being too afraid to call and ask."
Dr. Mark Pearlman: "We understand that parents' health concerns regarding their children are important and strive to provide the most advanced pediatric care and customer service available. Parents can help us to do this by making sure that they clearly communicate their needs to our staff and by understanding that we are trying to provide the best care to every child. That sometimes means that another child with a more urgent need will be seen first or occasionally put us behind in our schedule. Most parents understand this flexibility, knowing that sometime their child might be the one with the more urgent need."
Tags: Advanced Pediatric Associates, appointments, Aurora, Centennial, choosing your pediatrician, Colorado, Liesl Young, Mark Pearlman, Parker, Pediatrics 5280, sick child, wait times
Leave a Comment
Please be respectful while leaving comments. All comments are subject to removal by the moderator.